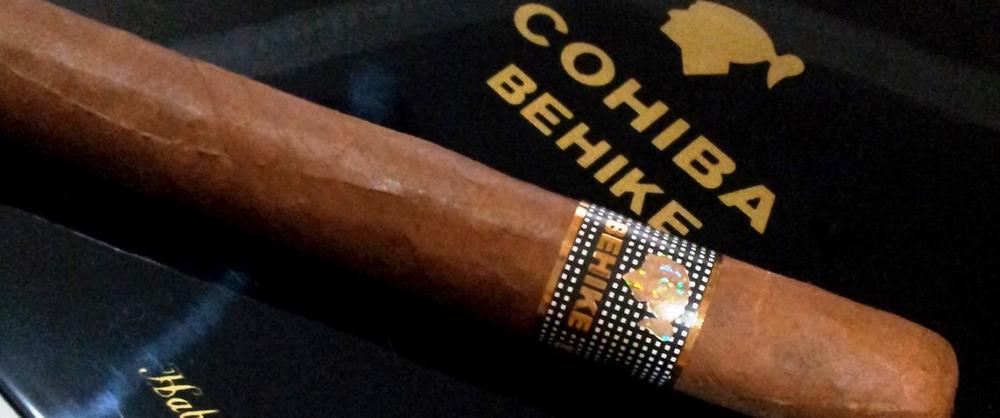 And the truth of the matter is that there is not a more direct method than comparing numbers.  I will, therefore, try to explain to you the scale that I use to rate cigars... if only so that we can understand each other now that, hopefully, you will contribute your ratings and comments.
First of all, may I say that most of the ratings I award are an average of several tastings of the cigars being reviewed.  This is a hand-made product and differences often occur. 

Furthermore, bear in mind that one of the most frequently encountered points of differentiation between identical (brand and type) cigars is the way a cigar "draws".  And this is of huge importance, not just because a difficult draw gets on your nerves and an easy and loose one overheats the cigar.  The most important element is that the flavours of a cigar develop very differently depending on how easy or difficult the draw is, since this changes the burning temperature and the quantity of smoke entering the mouth. 

I will now give you the rating scale and also discuss the top cigars that were released-and that I have tasted- in the past ten years, just to give you a reference point with what is -almost- excellent.    

Rating scale 0 - 3  3.5 - 4  4.5  5 - 5.5  6 - 6.5  7 - 7.5 - 8  8.5 - 9  9.5 - 10  poor average acceptable satisfactory good very good great excellent  

Cohiba Siglo VI Gran Reserva          Rating: 10 / 10 
Length:  150mm 
Ring Gauge:  20.64mm (52)

Thanks to its impeccable draw, the cigar fills the mouth with rich, velvety and flavour-laden smoke. The flavours cover an entire palette from cedar, dried fruits, coffee and chocolate, to spices, liquorice and even some flowery notes.  It is undoubtedly the top cigar released in many years! 

Cohiba Behike BHK 56         Rating: 9.5 / 10 
Length:  166mm 
Ring Gauge:  22.23mm (56) 

Impressive, excessive size and beautiful, chocolate-brown, oily wrapper. A very potent, impeccably rolled cigar for expert smokers. Rich, dense, sumptuous and complex, laden with honey, cocoa, exotic spices, cedar and leather flavours.  A truly wonderful cigar offering the utmost of enjoyment if you smoke it today, but also one of the cigars that become even better with age. 

Partagas Serie D No 4 Reserva 2000        Rating:  9.5 / 10 
Length:  124mm 
Ring Gauge:  19.84mm (50) 

Partagas Serie D No 4 Reserva 2000 was introduced on the occasion of the brand`s 160th anniversary and came in just 5,000 luxurious boxes of 20. What`s so special about this line is that all tobacco leaves used to roll these cigars (and not just the wrapper as in the Edicion Limitada) have matured for five years (as opposed to the usual one year).  The result is a truly outstanding cigar that uniquely combines strength with finesse and mildness.  It is perfectly constructed with exemplary draw.  The smoke is rich, creamy and laden with flavours of spices, chocolate, honey, tea and liquorice projected on a super-elegant earthy background. 

Cohiba Sublime Edicion Limitada 2004       Rating: 9.5 / 10 
Length:  165mm 
Ring Gauge:  21.43mm (54) 

This monstrous but equally exquisite Cohiba cigar, is one of the best Edicion Limitada ever. The Sublime`s proportions are reminiscent of a Robusto, but it`s length is only half an inch short of a Churchill! The Sublime offers the ideal combination of the richness and velvety feel of a Cohiba, with the spicy, roasted character of an Edicion Limitada.  This is a cigar with wonderfully smooth draw and exceptional burn that inundates the mouth with a rich, velvety smoke laden with flavours of chocolate, dried fruits, spices and fine leather notes.  It may be expensive, but it is among the best Habanos of recent years!

H.Upmann Magnum 50 Edicion Limitada 2005       Rating: 9 / 10 
Length:  160mm 
Ring Gauge:  19.84mm (50) 

This extended Robusto tends to become the hallmark shape of the Edicion Limitadas. H. Upmann`s first edicion limitada is quite possible the best of that line to date. Its construction is exemplary and the draw perfect. It is a very rich, dense and thick cigar laden with earthy flavours and chocolate hints, with sumptuous spices and a fine meaty feel.
Cohiba Maduros Magicos     Rating: 9 / 10 
Length:  114.3mm 
Ring Gauge:  20.64mm  (52) 

Dark, oily wrapper and impeccable rolling. One of the finest and most sumptuous Habanos I have ever tasted.  Imagine the absolutely harmonic combination of the elegance and  velvety character of the Cohibas with the spicy, sumptuous character of the Edicion Limitadas.  Rich and complex flavours of bitter chocolate, pepper, coffee and liquorice.  The smoke is thick and becomes heavier and heavier as smoking progresses.  Out of all these cigars, you can only still find Cohiba Behike 56 and Cohiba Maduro 5 Magicos… If, by any chance, you happen to find any of the other ones, do tell me as well.
User Comments
Login or register to join the conversation