I'm not one for "best of" lists and I'm not alone.  My esteemed colleague, Andrew Jefford from Decanter Magazine, just published his list of the eight wines, which taught him the most this year.  That's a great idea, which I might just use next year! In the meantime I am going to talk about the wines that impressed me for one reason or another in the past 12 months, without that equating to a 'best of' list.
1) 2011 "Meta", PGI Macedonia, Pieria Eratini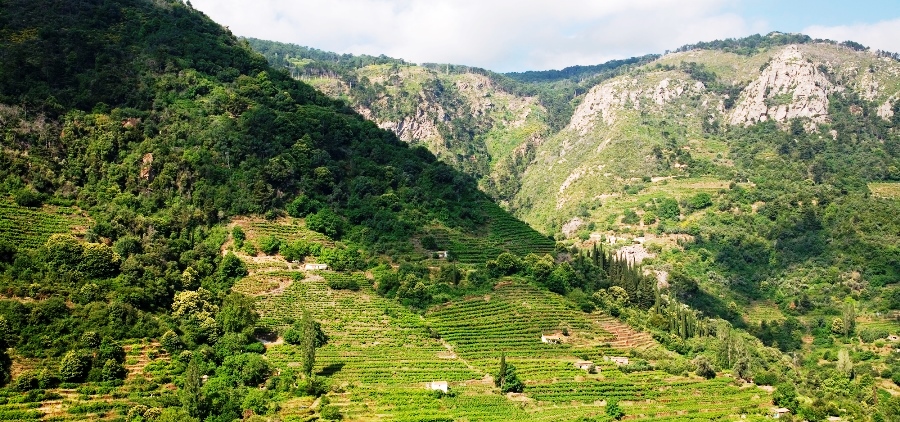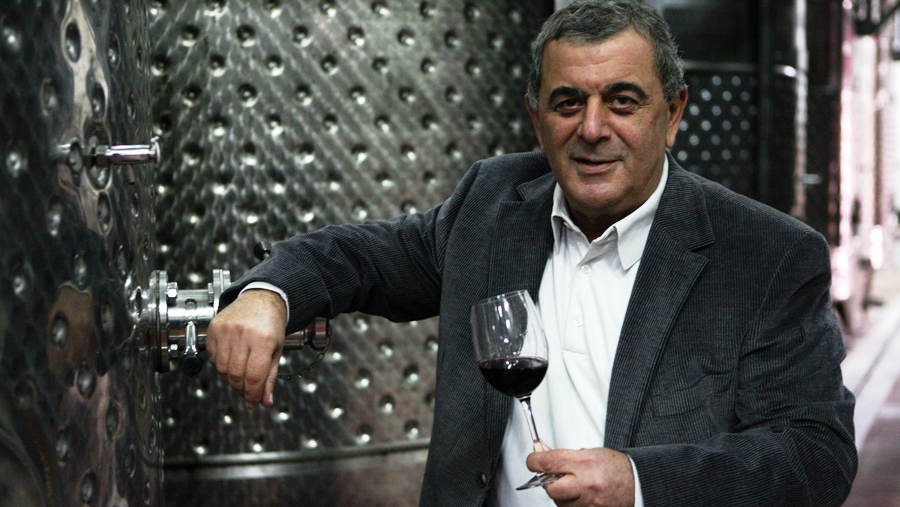 I've written extensively about this weird and wonderful wine, which breaks the norms and is aimed at wine buffs who are not afraid to experiment.  I must agree with the great Spondi sommelier in that it's the perfect accompaniment to gourmet dishes.  Dimitris Vrachas has perfectly matched it with a dish focused on beef sweet breads.
2) 2013 Samos Vin Doux, EOS Samos
This wine is one of Greece's most underrated treasures and one of the best, if not THE best, moscato in the world!  I say this in the full knowledge awarded to me by countless moscato wine tastings all over the world.  The richness of its flavour, the unique moscato aromas, the clarity and the unique way it personifies Samos sunlight make it top in its category and far superior to its Grand Cru brother which is exported to France.  Wonderful and very cheap!
3) 2013 Blanc de Gris, PDO Arcadia, Domain Tselepos
There isn't a winemaker in the Mantinia region who hasn't tried combining moschofilero and barrel.  The results are generally disappointing and most vintners have now stopped experimenting.  Most, not all.  The renegade Cypriot, Yiannis Tselepos, has made the gamble and won.  His Blanc de Gris is by far the best barrel Mantinia, especially the 2013 vintage which comes in new, beautiful Alsace bottle.  The barrel flavour is so subtle and the oak so well blended that we shouldn't even be talking about a 'barrel' wine.  What we do have is a rich wine, fuller than expected, balanced and harmonious, with plant and charcoal extracts and an aromatic fullness.  It's a good restaurant wine, which demands to be served in a big glass.  Served chilled, but not cold, with respect paid to its finesse.
4) 2014 Santorini Assyrtiko, Santo Wines
There is no better proof for the level Santorini wines have reached than how good the 'simple' Santorini produced by the local co-op is.  It's not just good, it's excellent in fact and for that Santo Wines deserve our respect.  It reminds me of the Chablis co-op which, despite the fierce competition, manages to retain its edge by single mindedly producing very good wines with an even better value for money ratio.  This might not have been a 2013 but it was one of my culinary discoveries in 2014 at the Taste Map event in Thessaloniki.
5) 2013 Domain Theotokis (white)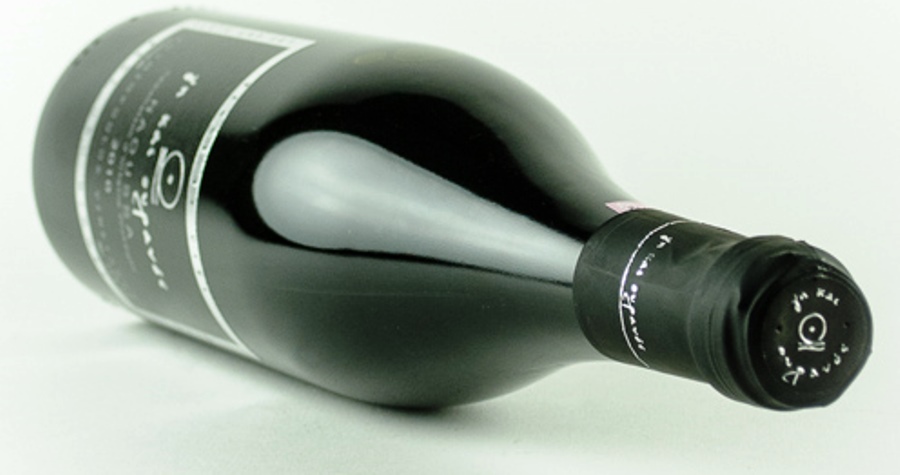 This wine is one of the discoveries I funnily enough made at the 'Wine Discoveries' event this past November.  Despite being one of the oldest labels in Greece, this wine has been completely rejuvenated by Greek flying oenologist Kiriakos Kinigopoulos who has produced a wonderful wine with a fresh taste and earthy tones.  The change in the variety blend (90% robola and 10% kakotrigis) works well with the nicely acidic kakotrigis taking a back seat.  My only disagreement is the change of the actual label itself; the old one was one of the best on the market.
6) 2012 Gi & Ouranos, Naousa PDO, Thymiopoulos Vineyard
Apostolos Thymiopoulos's Gi & Ouranos is perhaps the most 'French' of all the Greek wines.  It's very much part of the ethereal finesse school where none of its basic ingredients fights to overpower the others.  I wouldn't describe it as rich but more velvety, like I read elsewhere.  It's a knife's edge balance between acidity, alcohol content, fruit and tannins which magically complement each other with Northern European aromas that tickle the nose and palate. It works perfectly with gourmet dishes.
7)  2005 '300' Monemvasia Winery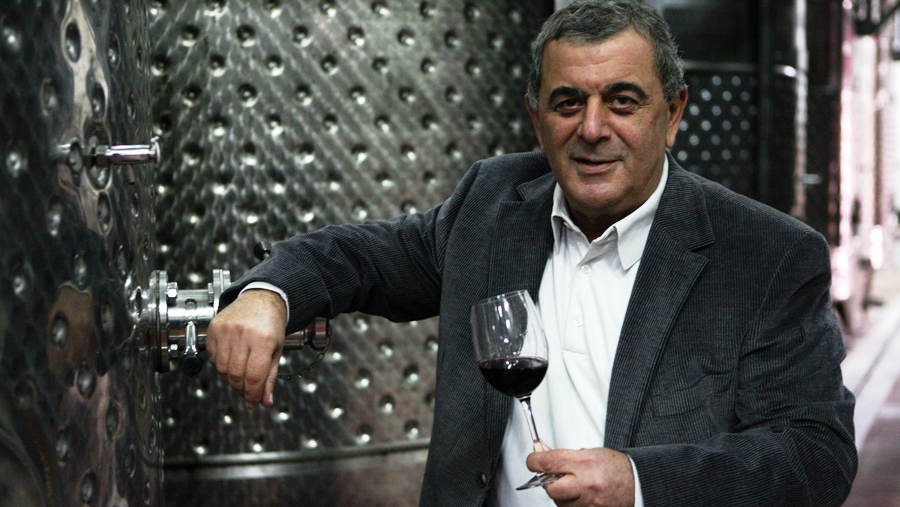 The '300', with its impressive bottle presentation, is the purely Mediterranean expression of the Peloponnesian vineyard; warm, open hearted and sun kissed.  I like the fact that its grape blend is out of the ordinary with 30% mavroudi and 70% agiorgitiko.  It is dense, rich and juicy with aromas of cherries, berries and raisins.  Yet again agiorgitiko proves that it can deliver even outside of the Nemea region, which makes it truly baffling why it hasn't been planted across the country like assyrtiko has.
8) Cava Amethystos 2007, PGI Drama, Domain Kostas Lazaridis
Cava Amethystos is a very well established Greek wine.  This specific vintage is truly amazing, a wonderful cabernet with aromas of black pepper, with plentiful rounded tannins and a long aftertaste.  €25 might seem like a lot but in reality this is not much at all for a bottle of this calibre.
9) Collection Avantis 2009, PDO Evia, Syrah, Domain Avantis
From all the French varieties planted in Greece over the years, two seem to be the ones that continuously disappoint when they could be producing great results: syrah and merlot.  The Apostolos Mountrichas Syrah Collection is an exception to the rule.  A clean smell without the reductive aromas which are indicative of this variety, a fruit bouquet and real depth embody the endless possibilities of the Greek vineyard.  At the masterclass we organised as part of the 'Great Red Wines' event, it won over the audience when in competition with a very nice Gigondas.
10) Gikas Protasis Ritinitis, Appelation by Tradition, Gika Vineyard
Keep a note of the name Vassiliki Gika.
  The young oenologist is very talented and she shows it with all the wines she's producing.  Her reds, the syrahs and cabernet sauvignons are taste leaders but it's her retsina I want to focus on as it's simply outstanding.  Made from assyrtiko grapes planted on the slopes of Kitheronas, it unexpectedly combines freshness and body, a slight sense of resin and the earthiness of the variety. Without it being a traditional retsina, it's retsina nonetheless and not a nouveau variety where you can't even taste the resin.  It happily accompanies gourmet cooking, especially Asian varieties.
User Comments
Login or register to join the conversation