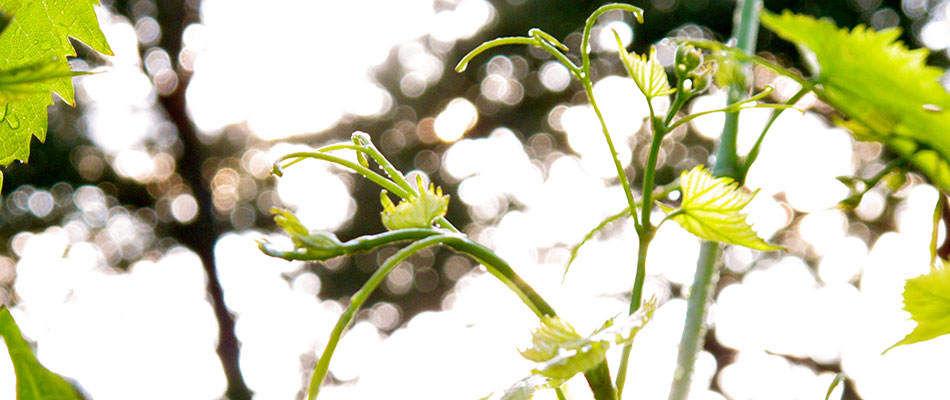 Wine producers have to monitor market trends, especially as they see how quickly varieties like assyrtiko and malagouzia have become household names. Why bother coming up with a name for your wine when the term 'Malagouzia' on the bottle is all that you need?  The trends result in vineyards planting these varieties on a much larger scale.  I don't have actual statistics to hand but it's easy to spot the change at wine shows and at retail outlets.  The problem isn't quality, because both malagouzia and assyrtiko are great varieties which produce decent results pretty easily.  It is worth noting though that some winemakers planted malvazia thinking it was malagouzia!
The problem is that this way producers distance themselves from the concept of terroir or the need to actually listen to their vineyards which is the next step the Greek wine world needs to make.  There isn't anything better than actually using real local varieties, which is what terroir is all about. There is now a fear that we might lose some less popular varieties, just like in the case of many other agricultural products all in the name of globalisation and homogenisation.  Even in France, the country with the largest amount of wine varieties and the most sought after production structure in the world, it is estimated that 80% of national production comes from only 25 varieties.
On the other side of this argument we have the lesser-known varieties, the unsung heroes, the rare or forgotten ones. Maybe paying more attention to these grapes will help us understand some Greek wine producing regions a lot better. Maybe because they haven't been cultivated or analysed within an inch of their lives, they might be able to express themselves in a more honest fashion. Either way, this is quite an exciting sector of the market.  How many are there though, and who are they more importantly?
The 'Wine Discoveries' event, which focused on small vineyards and
lesser-known varieties, presented the perfect opportunity to better understand the varieties cultivated in Greece.
I came away thinking that:
1) There is still a lot of confusion about the identity of certain varieties resulting in some of them being labelled as 'rare' when in fact they are actually quite common and widely known!
2) The number of local varieties which are used is actually pretty small at about 50 and definitely nowhere near the urban myth of there being over 300.
During a 'Wine Discoveries' seminar, Manolis Stavrakakis and Katerina Biniari, both professors at the Athens University of Agricultural Science, underlined the need to properly identify all Greek varieties.  Marditsa for example is basically Chardonnay, Zalovitiko and Skopelitiko are Xinomavro and Mouchtaro is very similar to Mandilaria.
This problem is not just a Greek one; in the momentous oeuvre that is 'Ampelographie', which was spread across 7 volumes between 1901 and 1910, Pierre Viala and Victor Vermorel, described 5.200 different varieties with 24.000 names!  The Greek list of varieties includes 250 of them, both Greek and international, but it's not 100% certain whether there are 250 completely separate types. Only extensive scientific research and identification with molecular technology would clarify all these unanswered questions!
In theory you can use many different varieties but in practice most wine makers follow well-trodden paths and prefer certain varieties whose pros and cons have been identified and whose brand names are established in the market place.
  Generally speaking, it's safe to say that 150 varieties are widely cultivated in Greece.  Fifty are foreign, or international, and the rest are local.  Out of those 100, 60 are better known and 40 are what could be label as 'unsung heroes'.  We really should get to know our stuff before we have any real hope of joining the big leagues.
User Comments
Login or register to join the conversation