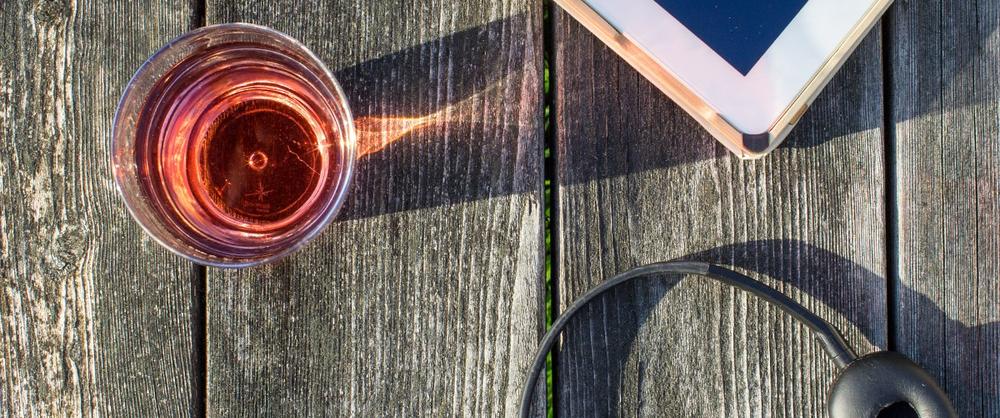 There's no doubt that Greek rosé wines are steadily gaining ground. Here are five you shouldn't miss:
- Theopetra Estate Rosé
Managing to stand out in an international competition with 8,000 participants and win the Grand Gold Medal at the Concours Mondial de Bruxelles is an extraordinary achievement. This remarkable blend of indigenous Limniona and international Syrah provides the perfect opportunity for visitors to try something familiar yet at the same time more exotic and challenging. And at an extremely reasonable price that does not exceed €9.5 per bottle on liquor store shelves. Ideal for oil-based dishes and fried fare after a morning swim and before the midday siesta. Serve at 10oC.
-Adoli Gis Rosé (semi-dry)
The constant efforts of Antonopoulos Vineyards to offer quality wines that stand out and create trends are reflected in admirable fashion by the rosé sibling of the commercially successful Adoli Gis. An intriguingly harmonious blend of Cabernet Sauvignon and Syrah. Spicy nose and a prominent sweet fruity palate that makes it agreeable to even the most clueless wine drinkers. An easy, unpretentious wine for sunsets in the Cyclades. 
- Alpha Estate Rosé
The Xinomavro grape variety from Amyntaio may have got off to a slow start but it's showing it has the will and the capacity to shine. Steering clear of gustatorial excesses, the white, red, sparkling and rosé wines from the region and the specific variety are fast gaining ground and supporters. The characteristic tomato leaf notes and discreet fruity character, combined with an attractive cherry-coloured robe, result in a sexy wine that glues you to the beach. Djellaba and sandals all day long with a glass of Alpha Rosé in hand. 
- Kir-Yianni Akakies
Also from Amyntaio, the successful effort by Kir-Yianni serves to confirm the cultivar's potential in the rosé category. When the Boutaris family, which is so strongly associated with Xinomavro, turn their attention to rosé wine, then: a) there is a very good reason and b) you know they're on to something.
Modest, unpretentious and elegant, even the name – free of any allusions to Dionysus or meanders – appeals to foreigners. Try it with cold, oil-based dishes and fried shallow-water fish.
- Michaelidi Pyli Rosé
The new blood in Drama is a rosé. Cabernet Sauvignon is blended with Syrah to produce an extremely pleasant version of rosé which is eminently food-friendly. Aromatic, elegant and gently tannic, with a full-mouth feel. Savour it with cold pastrami pie or Cycladic graviera cheese accompanied by Indian Vibes Chutney from the imaginative Mr. Jukes. 
User Comments
Login or register to join the conversation