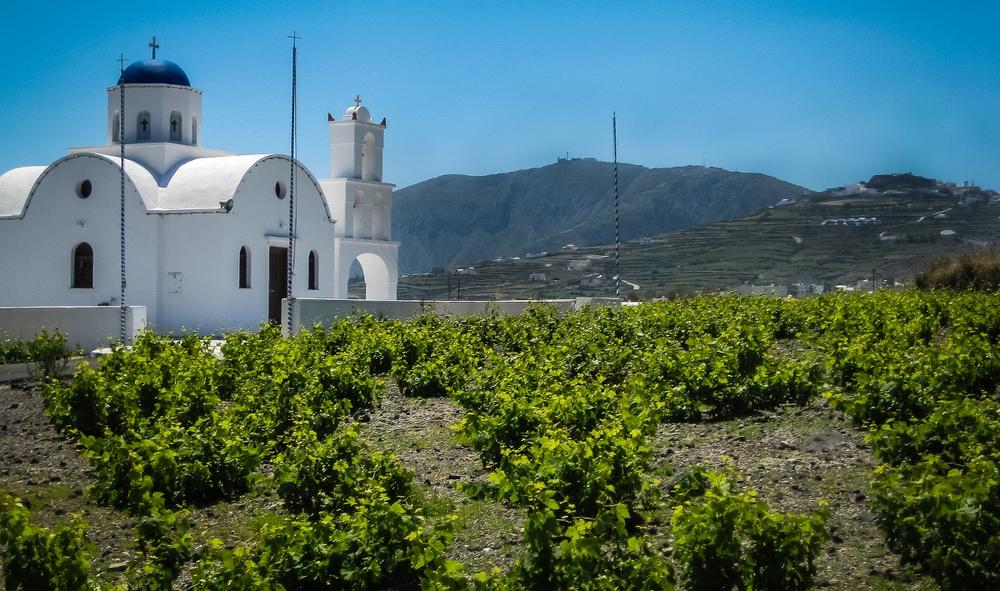 The waves of foreign tourists are already arriving, disembarking on the islands and mainland. After settling in to their accommodation, they often scour local off-licences and mini markets for one or two bottles of wine to enjoy on their holiday.
It was not so long ago that Greek wine was still sadly equated with retsina. Since then, efforts have been made to dispel this stereotype and I would hope that the choices now available to visitors in Greece are far more and at long last better.
So, what should someone visiting Greece – who wants to taste some good "local" wines – consider trying?
Listed below are the 10 wines tourists must try before departing Greece… otherwise they should not be allowed to leave the country. I shall begin, in this first part, with five white wines:
- Mantineia was an important city in antiquity, the site of three ancient battles. The region's strong association with viniculture and wines made from the Moschofilero grape constitute an important chapter in the contemporary Greek wine industry. These wines are the perfect choice for an aperitif or a lunchtime snack after a swim. Aromatic, they are characterized by a crisp lemony acidity and a long aftertaste. Often compared to Italy's Pinot Grigio from the Alto Adige region. Go for the current year and serve at 8-9o. Tselepos Estate, Semeli Mantinia and Antonopoulos Vineyards Mantineia are all fine examples and widely available.
- Santorini (photo) is a top travel destination. After succeeding in raising its visibility and gaining the respect of wine professionals, Assyrtiko is spearheading efforts to consolidate the presence of Greek wines abroad. Visitors should certainly try Santorini, Santorini Barrel, Nykteri or Vinsanto. But the fresh version of the wine is an absolute must for oenophiles and neophytes alike. The Greek answer to Riesling, full of Mediterranean sun, great minerality and sharp acidity.
- There are many Malagousia wines. But Gerovassiliou has deservedly gained the respect and esteem of even the most resolute doubters (and there are many). Malagousia is the epitome of the contemporary Greek wine "revolution", so indicative of the excellent prospects for indigenous grape varieties in the global arena. It is an exceptional wine that is perfectly suited to the diverse cuisine of Greece and the Mediterranean in general, a worthy ambassador of world class Greek wine.
- Kir-Yianni's Samaropetra is another example of the new wines of Greece that are capable of holding their own anywhere and garnering acclaim. The blend of indigenous and humble Roditis with hedonistic Sauvignon Blanc from the cool climate of Florina produces an agreeable and enjoyable result that challenges the senses. Its international career, with labels in a number of languages, has certainly helped its cause, as visitors understand what they are drinking and have no trouble asking for it.
- Chardonnay is a popular (and safe) choice for visitors to remote parts of Greece where language barriers may hinder communication and no effort has been made to provide information to prospective buyers (product details on shelves or labels in different languages).
No matter where you are in the world, you generally know what to expect when choosing a Chardonnay and you are rarely disappointed. However, regardless of all that has been written about the variety's adaptability, there are not that many choices when considering the numerous admirable efforts that have been made over the years. I shall single out Antonopoulos Vineyards Chardonnay Anax, not only on account of its excellent track record but also because its quality easily places it on a par with the world's finest barrel-fermented Chardonnays.
User Comments
Login or register to join the conversation