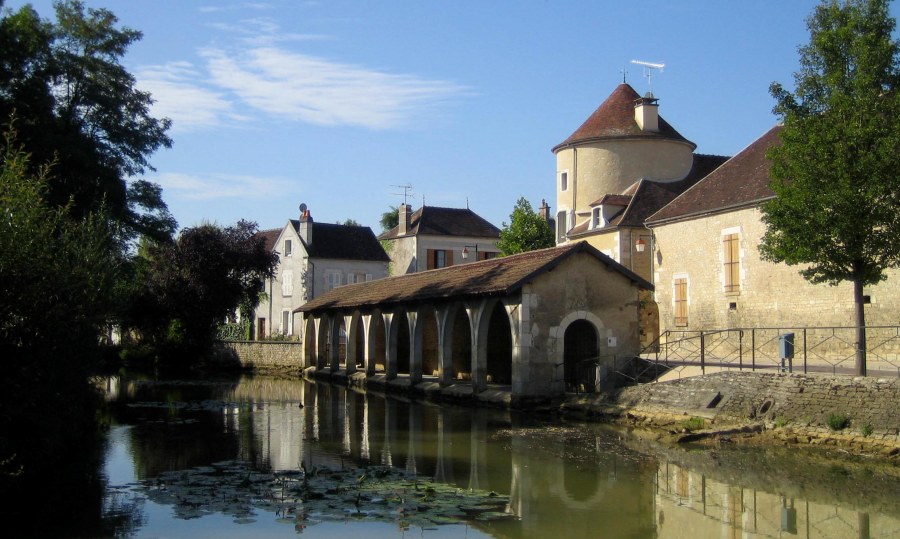 Chablis is the Northern part of the Burgundy wine making region. If you're lucky with Paris traffic, in just a 3 hour drive you can find yourself in the centre of a village of 3,000 inhabitants known the world over for its great white wine, Chardonnay more specifically, which is the main Burgundy white variety.  I stayed at the Hostellerie des Clos which I would recommend to anyone visiting the surrounding area;a recently renovated 4 star hotel with great service and an amazing restaurant serving dishes inspired by the famous Chablis product, and a wine list which is as big as a phone book.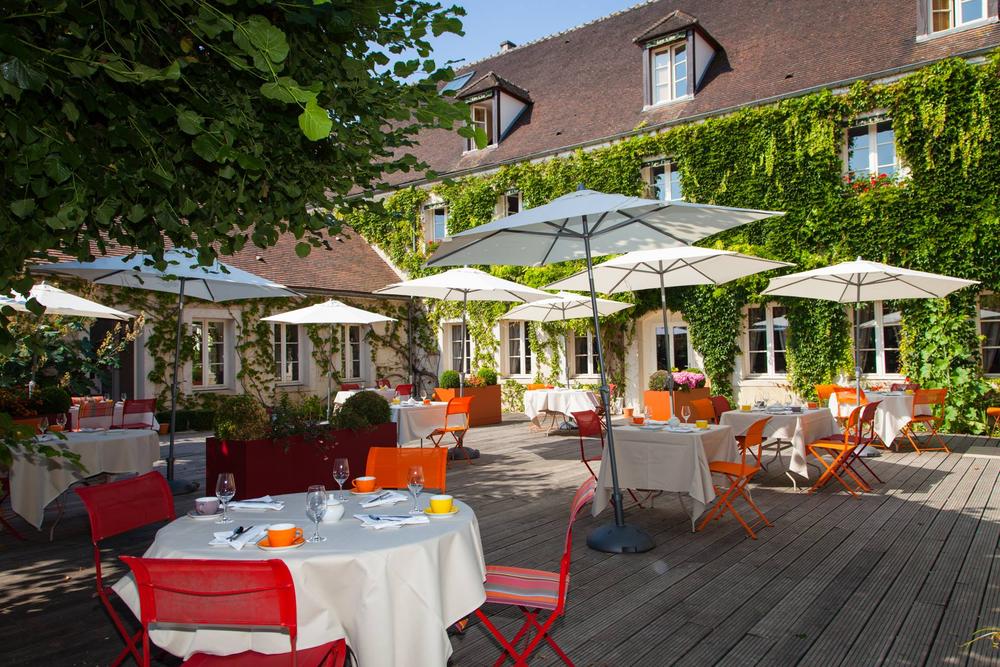 It goes without saying that there are 8 'by the glass' choices from hard to find producers like Dauvissat&Raveneau, including their Grand Cru bottles.  Hostellerie des Clos's strongest selling point however is its breakfast; even the coffee is impeccable.  The highlight of my day was meeting Fabien Moreau at Domaine Christian Moreau, who showed me around the vineyard and particularly the highest point at Grand Cru Les Clos.  Les Clos is the biggest and for many the best, of the 7 Grand Crus. The bonus is a panoramic view of whole of Chablis.  Fabien explained the differences between Grand Cru, Premier Cru and simple Chablis, taking into account what the vineyards are exposed to and the geological particularities of the Kimmeridgean soil (limestone, clay and sedimentary rock).  There is also the younger Portlandian vineyard where Chablis and Petit Chablis are produced.  It's important to take into consideration that Chablis is located in the East of the Paris Basin, which was underwater millions of years ago.  In addition, the river Serein flows through this region and practically touches Grand Crus Bougros, Grenouille and Les Clos. We then visited the Valmur vineyard, exposed to the North and South, a fact evident in the wine produced andBougroswhich  is not on any incline whatsoever.  Fabien suggested that Premier Cru Fourchaume should be elevated to Grand Cru, La Moutonne which sits between Preuses and Vaudesir should be recognised for its qualities and Bougros should rightfully become a Premier Cru.  This is not something that can happen overnight but these vineyards' worth is really showing in the wines they produce.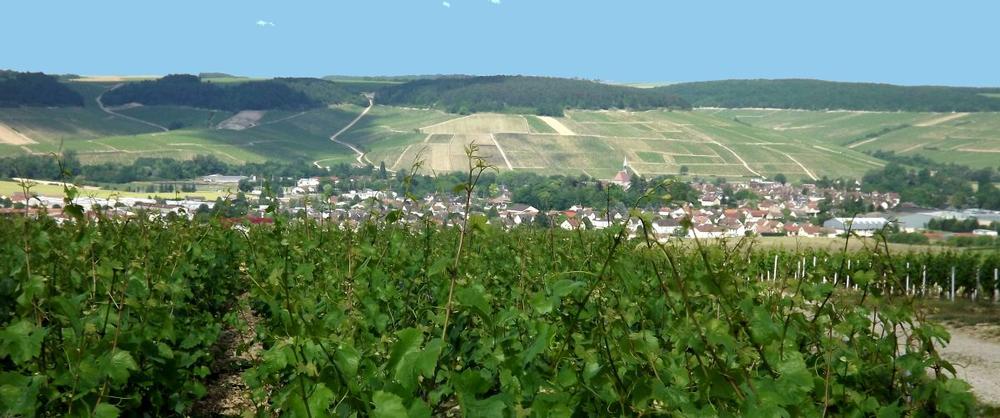 Facing the Grand Cru vineyards, and in excellent condition, one can find the estates producing the famous Premier Cru Vaillons, Cote de Lechel and Montmains and next door to them Blanchot Grand Cru, Montee de Tonnerre and Mont de Milieu.
The whole area is an amazing mosaic of vineyards producing different end results.  We then moved on to the winemaking facilities which weren't that impressive.  Everything here serves a purpose.  It's a proven fact that the Chablis region is one of the most privileged in the world as the complete lack of red wines really streamlines production here, something which is evident in its commercial output.  Being able to taste the wines alongside their producers is always informative as you're able to pinpoint the real differences in style between each Domaine.
Domaine Christian Moreau
We began with the Chablis 2013 which is the epitome of what Chablis wine should be.  A Chardonnay with pear and green apple hitting the nose with hints of lime, while the crystal lemony finish made you want a second sip.
Then came the Vaillon 1er Cru 2013, which is a mix of 5 out of the 6 Vaillons' sub-regions.  A much more floral result, with the slightest hint of oak.Vaillon Guy Moreau 2013 is produced from one of the family's oldest vineyards and the result is a rounded wine of serious depth, more like a Grand Cru.
The Grand Cru Les Clos 2013 is a standout wine as along with the Monopole Clos des Hospices, it takes up a mere 10 acres in Les Clos but gives Domaine Christian Moreau its recognition for high quality artisan production. These bottles make them internationally renowned for producing complex, rich and fine wines.
We were also lucky enough to try one of the few remaining bottles of the Grand Cru Les Clos 2012 and a Grand Cru Valmur 2010.  It was at this point that we were joined by Christian Moreau himself who explained his family's history while we waited for those Grand Cru bottles to unleash all their beauty. A very outgoing, jovial person he told us he has been surprised by Valmur's development but thought that Les Clos was still young. We were then treated to dinner where we got to taste a 2011 Grand Cru Vaudesir Domaine Christian Moreau and a Grand Cru Les Clos Dauvissat 2008, served with damier des aspergesvertes with celery and Melanosporum truffle butter as well as a tourbotdore fillet.  Not bad for a little village!
To be continued…
User Comments
Login or register to join the conversation