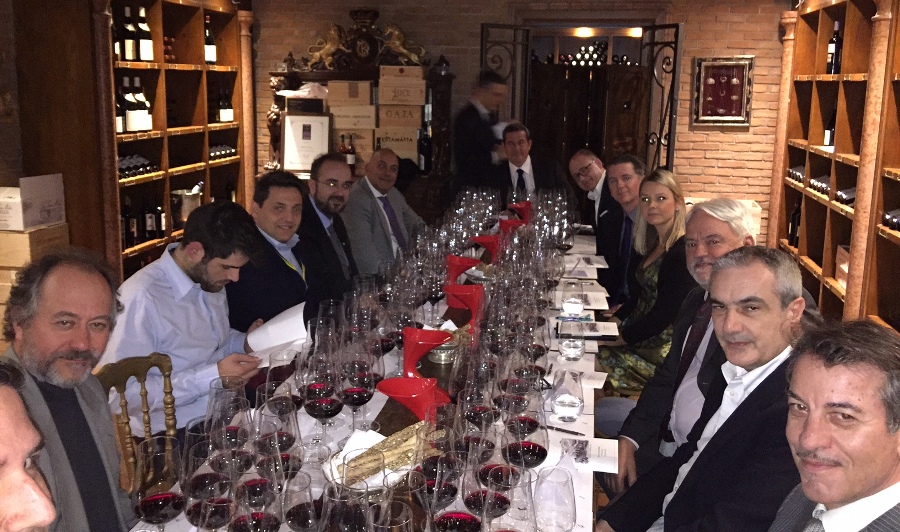 If you place a bet knowing you're likely to lose you're either drunk, out of touch with reality or a hopeless romantic. Kyros Melas was all three when during a dinner in Zurich 15 years ago, while drinking Chateau Lafleur wagered that Greece could produce an equally good wine! You can read the details in Dinos Stergidis' article here:/
His Swiss friend accepted the best as he was sure he would win.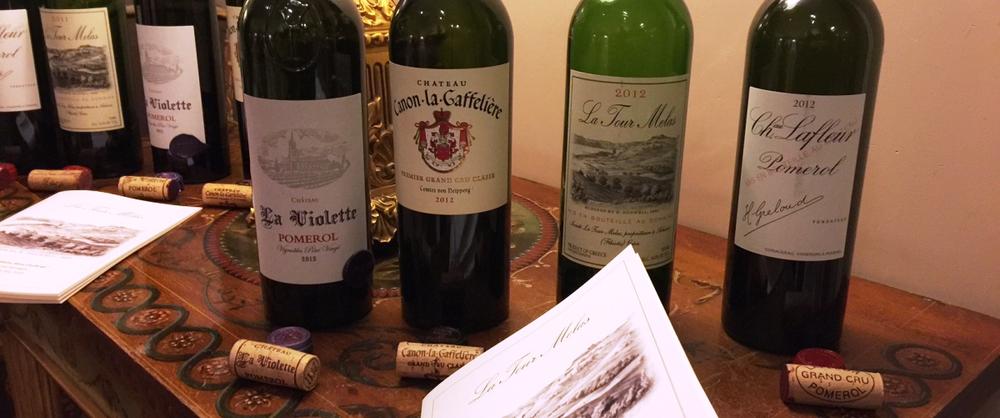 This was judgement day. During Oenorama, in Grande Bretagne's cellar, everything was set for the ultimate fight between Chateau La Tour Melas and French stalwarts like Chateau Lafleur, Chateau La Violette and Canon La Gaffeliere. The challenge was very specific as it only involved the 2011 and 2012 vintages.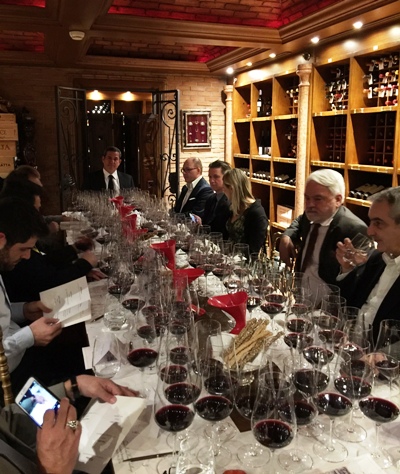 I was lucky enough to be among Kyros Melas' guests alongside Dinos Stergidis, Panos Deligiannis, Aris Sklavenitis, Vassilis Galanos, Grigoris Mihaelos, Yiannis Papadakis, Grigoris Kontos, the UK representative for La Tour Mellas and the infamous Swiss friend ready to collect on his bet. The group also included three Masters of Wine, among which Yiannis Karakasis who oversaw the tasting and of course the staff from the vineyard itself. 
Everyone, including Melas' staff as this was a blind tasting, couldn't tell the wines apart. This fact by itself is a great moment. In just 15 years, which is a record in wine production, they've managed to create such a result. 
Half an hour later and with all of us anxious to know, the blindfolds were off and the reveal was an emotional one. 
From the 2011 vintage, La Tour Melas was chosen as the best while from the 2012 group, it was La Violette (at €250 and with just 3,000 bottles made) with La Tour Melas a close second. 
Such a turn around hasn't taken place since the legendary Judgement of Paris, organised in 1976 by Steven Spurrier in order to try and convince the French about the quality of Californian wine. The Judgement of Athens managed to prove that Greece is able to not only create great wine but wine that can stand its own in a group of big names and even end up topping them all. 
Kyros Melas and his team have guts. I don't think any other Greek producer would have taken on a challenge at this level. It's not enough to believe you're good, you have to be able to prove it when judged against your peers. It's a constant struggle but one that makes you develop all the time.  Kyros Melas chose the hard route but his choice seems to be paying off, at least in an ethical sense. The most important thing is that he's just at the beginning.
User Comments
Login or register to join the conversation