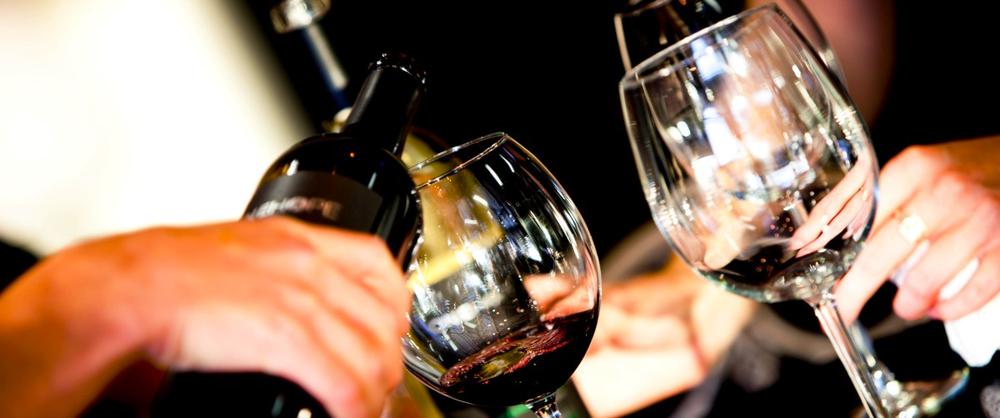 There is a Greek saying that goes 'you eat well where people know you' and it is true in many instances.  In Iodio in Paleo Faliro however, you eat well whether they know you or not and above all, you drink well.  This is a wine aficionado's paradise and the pricing policy both on the food and wine menus is so good that you can even buy some of their gems to take home.  I'm extra lucky as I know Mr Kostis Tsalpatouros, Iodio's owner, whose passion for his business and his need to offer service at the highest level is more than evident.
Kostis and I are both part of a group of guy friends (no sexism here, we just don't know any women who love wine as much as we do), who love wine and food so we make a point of meeting once every few months to escape the pressures of daily life and to try good wine.
When the moment arrived that we all had been eagerly waiting for, we faced the question of the day: Greece's future within Europe.  We washed that down with a cold Black Cow Pure Milk Vodka from West Dorset.  It's a vodka made from cow's milk, left over from cheddar production.  It's imported by Mr Melas who makes the amazing, but very hard to find, La Tour Melas wine in Fthiotida's Achinos.  This is an ultra premium vodka which excites the senses as you expect some link with the ingredient on the bottle but what you get is a neutral and clean flavour.
We paired the vodka with a fried oyster with mayonnaise and wasabi, sea urchin bites and bottarga on little Cretan dakos made from carob flour.  Couldn't think of a better way to get your appetite going.
The vodka was a last minute addition to our night which started with La Grande Dame 2004 champagne; a perfect match for our starters and an even better lead-in to the scallops au gratin that followed.  Ι don't consider myself an obsessive but then again no psychopath would admit to that, but I did bring a bottle of the newly released Vassaltis from the Valabous wineries in Santorini.  I just wanted it to share with some friends at a high-end seafood trattoria.  The Vassaltis didn't prove me wrong and I really think it's going to quickly establish itself as a major Santorini export.
The lobster risotto joined the 2006 Bonneau du Martray Corton Charlemagne, a great Chardonnay from the Cotes de Beaune, a Grand Cru vineyard and one of the top 5 producers in Burgundy.
We had a misfire with the 2000 La Scolca D'Antan Gavi dei Gavi Riserva DOCG, which is only released on certain outstanding years and allows the fans of Cortese to enjoy the development and the aging qualities of certain Cuvee D'Antan producing vineyards.  Unfortunately an issue with the cork prevented us from enjoying it so we had to move on to the next bottle.
The next bottle was none other than the infamous Sassicaia from Bolgheri's Tenuta San Guido which changed up the Chianti status quo back in 1968 when they introduced Cabernet Sauvignon and Cabernet Franc to the Tuscan region.  The 2012 vintage has just been launched and even though you would expect it to be unripe, fresh and aggressive with its tannins, it was the exact opposite.  It was an explosive, fruity and well structured Cabernet with soft tannins which accompanied some 120 day dry aged Black Angus beef from Bralos farm.  As one bottle is never enough we opened a 2009 Valpolicella Superiore Dal Forno as well.
I thought the Valpolicella Dal Forno would be fruity and easy to drink but instead I felt that I was drinking black tea with a little liquorice and dark chocolate.  I don't think I'll be going near that again until my 3-year old son becomes an adult.
A bottle of 2003 Chateau Rieussec 1er Cru Classe Sauternes was enough to recover from the Dal Forno tannin shock and to cleanse my palate.  We also tried a rare sweet wine from Samos, the Nopera Epitome 1 which is the new wine venture by N. Mitilineos in his birthplace of Samos. His passion and attention to detail have created a beautiful dessert wine.
Good friends, good food and great wine is all you need to momentarily escape the absolute surrealism that is our current in or out of Europe situation.
User Comments
Login or register to join the conversation