I can't imagine why something so interesting and tasty would be considered passé. The heyday of liqueurs has long gone, probably due to the speed of development high end spirits have shown. It must also be down to older liqueurs being based on artificial colours and aromas instead of elaborate distillation processes and real fruit extractions, with the addition of too much sugar which ends up tiring the palate. New developments however have seen producers move away from high sugar content.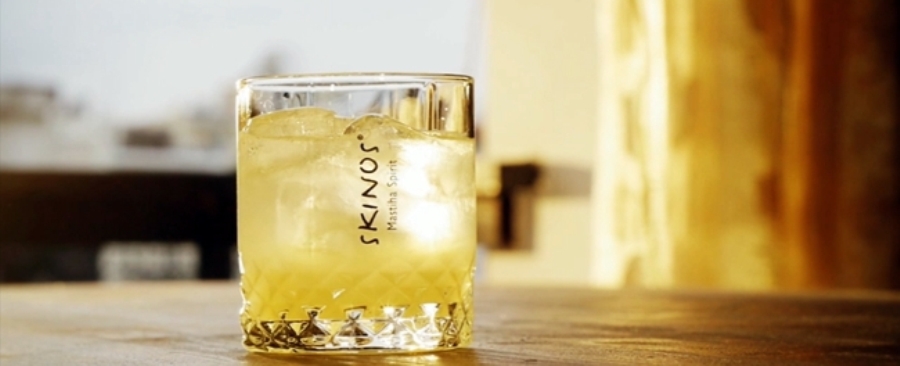 As retro is always in fashion, go the whole hog and serve liqueur in those little old fashioned, carved crystal glasses from the 60s. You can also serve liqueur in spirit glasses with some crushed ice, really cold from the fridge, in dessert wine glasses or use it a base ingredient for various cocktails.  Pretty versatile, you have to give them that much. 
Some of my favourites, which I serve either as a late afternoon tipple or a very cold after dinner drink, have a good balance between sugar and fruit.  They are: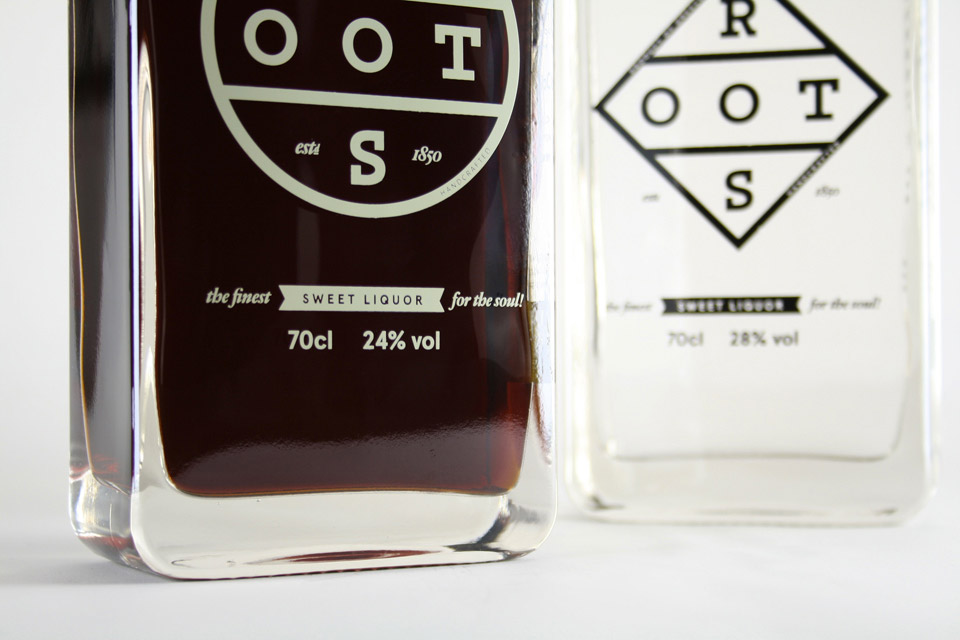 Finest Roots – possibly the most modern liqueur. Finest Roots in Kalamata produce two interesting Mastiha drinks (one of them with a 40% alcohol content), a well made Rakomelo, a Tentura and best of them all the sweet and bitter Herb Spirit which is somewhere between a liqueur and a bitter vermouth. 
Mastiha Skinos – A refined mastiha distillation and a balanced sweetness place Skinos at the top of its category. This is a classy drink packing an aromatic punch which can become part of many a cocktail very easily.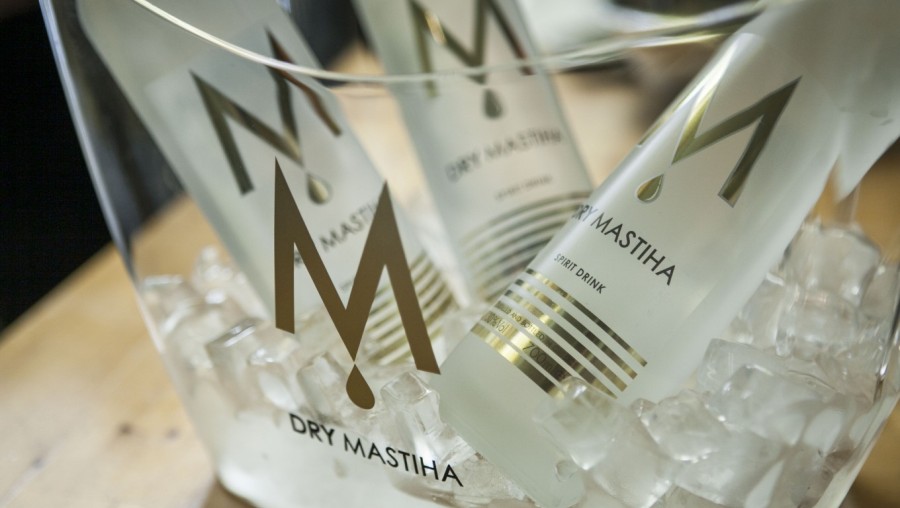 Mastiha M Dry – A delightfully delicate liqueur, just as sweet as it should be, with a well incorporated mastiha flavour and aroma, as it is a product of 100% distillation. There is an authentic mastiha aftertaste with a subtle sweetness. 
Karydaki Doriki – This is a more rustic offering from the Kechri family who work with fresh, green fruit and produce a truly unique character. It is then aged for two years in oak barrels so it develops in both body and complexity alongside the fruit aromas and notes of vanilla, spices and smokiness from the barrel itself. The intense sweetness is balanced out by the fruit's natural bitter taste.

One Drop Mandarin – A beautifully aromatic liqueur from the Stoupakis distillery, which is made by a 100% Chios tangerine distillation with the addition of mastiha and freshly grated pepper aromas. It's fairly sweet but can easily act as a palate cleanser post dinner.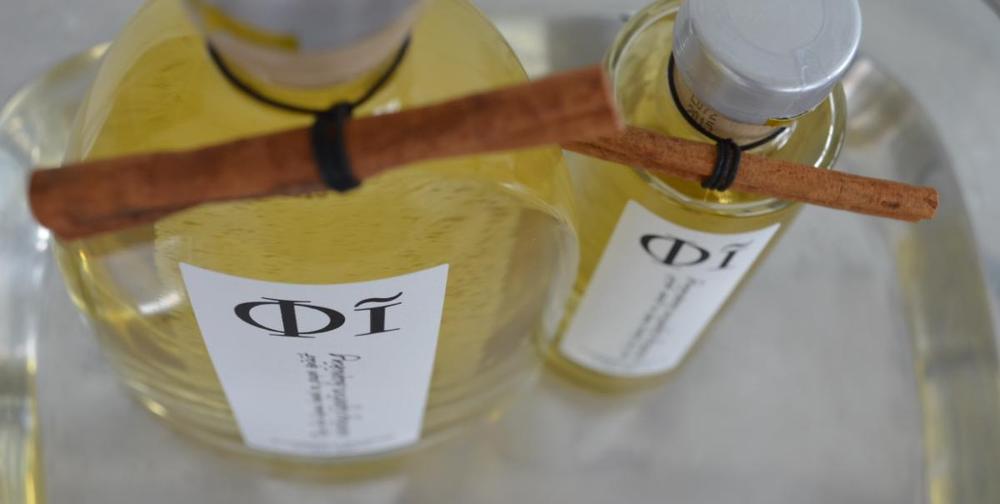 Fatourada ΦΙ (pronounced Phee) – Based on a traditional recipe from Kythira island, this liqueur is produced by a double distilled tsipouro from four aromatic grape varieties infused with the fresh organic orange peel, cinnamon sticks and spices.  A great light digestif!

Dinapoja Sage – Mrs Keti's liqueurs from Heraklion's Asimi are eight in total. My favourites are the truly impressive sage liqueur, the slightly spicy pomegranate and chilli version as well the one made with pelargonium.  
Naxian Kitro – this is hardly an innovation as it is a well established product. It is however one of the few liqueurs that has a Protected Designation of Origin. It is produced with the leaves of Naxian Mediterranean mandarin trees and as a result, has that distinct pungent citrus flavour which is perfect after dinner. There are three locally produced varieties from the two distilleries on the island (Vallindras and Probonas). Choose the one with the higher alcohol content as it's also the one that is lowest in sugar.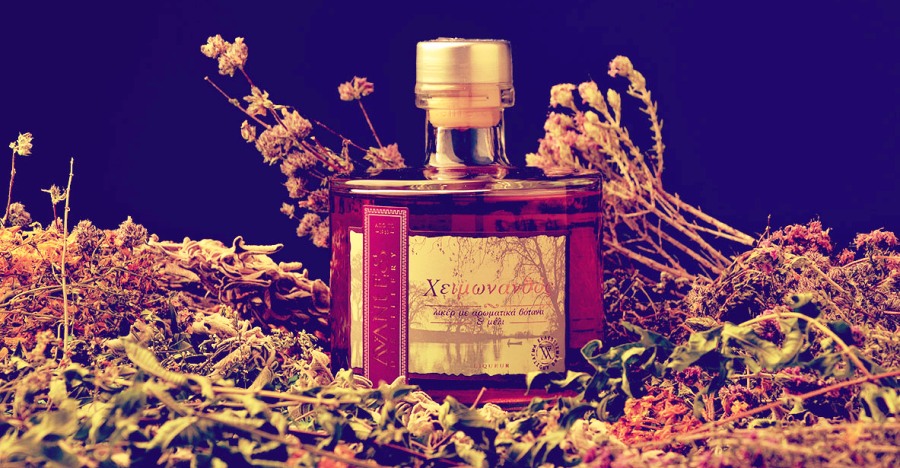 Chimonantho Avantes – The Katsou family distillery in Halkida produce this lovely liqueur.  It's the drink equivalent of comfort food, made for nights in front of the fireplace. It's made by a blend of aromatic herbs like thyme, sage, lemon verbena, yarrow etc with the addition of honey and citrus peel. The base is a well made tsipouro which gives it substance. It's a warm, rich, rejuvenating and complex drink.  A lighter, more refreshing option is their lemon and verbena liqueur. 
User Comments
Login or register to join the conversation