In the early 1990s, Drama wines entered the market with a bang: they were fresh, fruity and aromatic and the whites especially belonged to an unconventional school of winemaking, at least by Greek standards. They very quickly became popular and soon enough the reds and rosés joined the fold with their maturity and clarity of flavour.  They won people over by simply being different and modern, and took their place on the country's wine list.
Their main selling point was to become their Achilles heel: the international varieties they're made of (Sauvignon Blanc, Chardonnay, Merlot, Cabernet Sauvignon etc), that were planted all over the region, went out of fashion as 'local varieties' became the focus.  The change began when international wine experts (journalists, winemakers and importers) encouraged Greeks to work on their own varieties. So a strategic plan for Greek wine developed and the international varieties were pushed aside, at least as far the experts were concerned (consumers don't always feel the same way).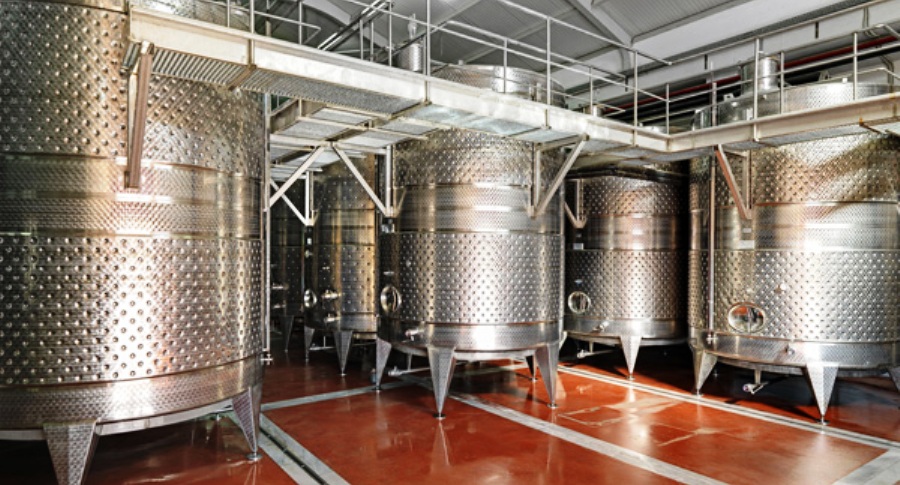 Before I get into any trouble, I'd like to refer to an older FnL article of mine (http://www.fnl-guide.com/gr/el/abelotopi/abelotopi-25072012/), where I make a case for us not being cornered into a specific, romanticised list of varieties when our country has the ability to produce very good wines from a cross section of them.  Why can't we be allowed to produce some great Cabernet, Merlot or Syrah alongside some of our own varieties?
During a recent trip to Drama in order to attend the 'Dramoenognosia' event, I detected awkwardness amongst wine producers when it came to the issue of foreign wine varieties.  The six most important local wineries were apologetic about the wide use of foreign varieties in their products. They also made a point of letting us know that they had moved forward with planting Assyrtiko, Agiorgitiko, Malagouzia and Mavrotragano vines.  In fact two out of the six, confided in us that they felt that Drama wines had lost their starring roles in good restaurant wine lists.
In a country where wine trends are so ephemeral and where all wineries invest heavily in their brand name, the fact that Drama wines have taken a step back after all these years is to be expected.  Unfairly so perhaps and, above all, not necessarily for good.
Drama has some of the most impressive and up to date winemaking facilities in the country; you'll be hard pushed to find this much stainless steel and state of the art pressing equipment anywhere else.  Over 90% of Drama wines are high quality products so it's obvious that the vast expanses of land in the surrounding areas could make way for more vineyards and more great wines.  Drama (along with Kavala which makes the same kind of wine) could be to Greece what the South is to France.
This region has proven that it can produce great wine from well-known international varieties (Sauvignon Blanc, Chardonnay, Merlot, Cabernet Sauvignon) but not so when it comes to the Greek ones.  With the exception of Assyrtiko, all the other results have been disappointing, especially in the case of the popular Agiorgitiko. There are also new and relatively unknown (by Greek standards) foreign varieties which are being planted with mixed results.  I would say that Drama, and maybe even Kavala, should aim to be the no1 wine test tube area in Greece; a place where there is always something new either in the sense of the vines being planted or the wine being made. I would recommend producers not go after a terroir but rather focus on certain blends, like the very successful Sauvignon-Assyrtiko, and should all produce the same so there is a critical mass which can properly represent the whole region.  Above all, vintners should not be ashamed of their efforts because some of the 'foreign' wines I tasted were some of the best I've had anywhere in Greece.
*The main photo in the article and the one of the reservoirs is from Domaine Costa Lazaridi while the one at the beginning is from Chateau Nico Lazaridi.
User Comments
Login or register to join the conversation