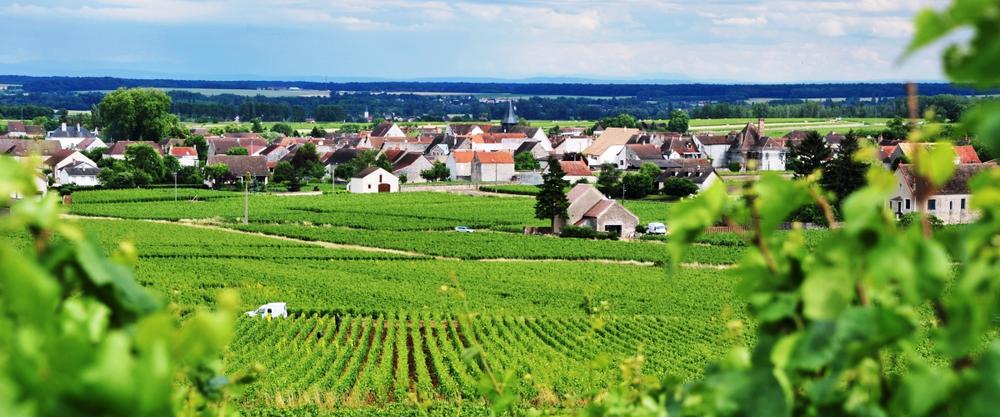 The little village of Puligny is totally unobtrusive; you could drive past it and not even know.  Unless of course you are a wine buff and then it's a completely different story as some of the best white wines in the world are produced in this small Beaune community.  Montrachet, Batard Montrachet, Chevalier Montrachet, Bienvenus Batard Montrachet, Criots Batard Montrachet: all Grand Cru vineyards and all in Puligny. These wines have set the standard everyone else aspires to.
I arrived at Puligny mainly to visit Domaine Leflaive.  The total lack of signage did make things a little difficult but luckily the first person I bumped into was Antoine Lepetit, dearly departed Anne Claude Leflaive's right hand man and the Domaine's commercial director.  When I was there you could feel how deeply affected everyone was by Anne Claude's health deteriorating and she indeed passed away a few days later.
Antoine told me of his love for Greece, Patmos in particular, which he sails to every summer.  Just before leaving me in the capable hands of technical director Eric Remy, he told me that Anne Claude Leflaive was very ill which is why she couldn't be present during my tour.
Eric and I try 2013's Premier Cru in a dark, moist and spartan space. There is a map on the wall detailing the communities of Chassagne and Puligny and the vineyards belonging to Domaine Leflaive.  We begin with Macon Verze, the Domaine's most recent project, with 50 acres at Verze in the Macon region.  The vinification takes place in Puligny and the wine ages in fine mud for 15 months in order to get its complexity.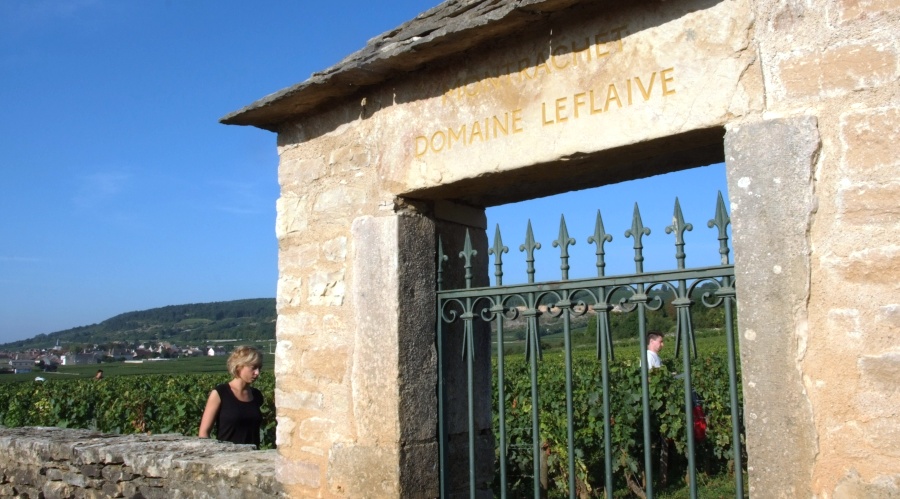 We then moved on to a Puligny Montrachet tsunami, starting with the Puligny Montrachet, which is the ultimate Chardonnay with all the balance and finesse you'd expect.  Then it was time for 1er Cru Clavoillon, Les Folatieres, Les Combettes and in the end, Les Pucelles.  Only a wine tasting of this calibre can make you appreciate the differences between the wines and Burgundy's greatness.  I personally think that Les Pucelles is as good as the Grand Cru and definitely better than the 1er Cru.
Every bottle had something that made it unique: the Clavoillon a fruity flavour making it more female, Les Combettes is a steely wine which only gets better with time and Les Folatieres is well rounded, even if you drink it straight out of the barrel.
The Grand Cru production is small and the last four years it has been getting smaller still. It sounds made up but because there is such a small amount of Montrachet produced, they have to specially make a barrel for it.
My next stop was Pernand Vergelesses in Corton and more particularly Domaine Bonneau du Martray.  Jean-Charles Le Bault de la Moriniere, otherwise known as Monsieur Corton, is the owner of this strictly Grand Cru Domaine.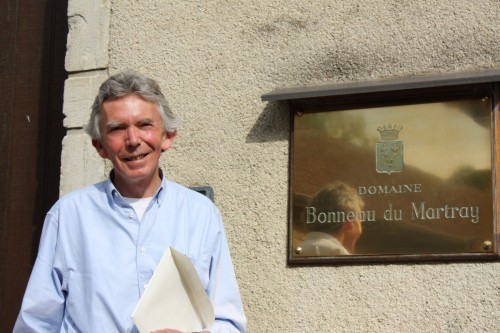 Corton is the biggest Grand Cru vineyard in Burgundy, producing both red and white wines. Corton Charlemagne makes great Chardonnay with fantastic aging potential and in a decent enough quantity that the price remains within reasonable boundaries (150 to 150 euros depending on the vintage).
Jean-Charles Le Bault de la Moriniere took us through the biodynamic cultivation process they use, fully designed for Corton's conditions. When you hear him talk about it, you realise nothing is left to chance. Great wine comes from the vine but that vine has to be looked after and it's not as straightforward as it sounds. 
We tried 7 different Corton Charlemagne vintages and it was like looking at Chardonnay through a kaleidoscope. From its youth to the variety's most explosive year (2013), from 2004 with its apricot jam aromas and slight mouldiness to 2006, in particular, and 2007 when these wines really hit their peak with their clarity and barrel complexity.
Jean-Charles Le Bault de la Moriniere makes a hard to find red wine, just 900 bottles of the stuff.
  I didn't try it when I was there but I managed to get a bottle to take away.  A very rare treat indeed.
User Comments
Login or register to join the conversation