Kolonaki has always been the upmarket part of Athens city centre.  We put it under the fnl microscope to give you a complete list of all the hot spots.
L'Abreuvoir: Old school charm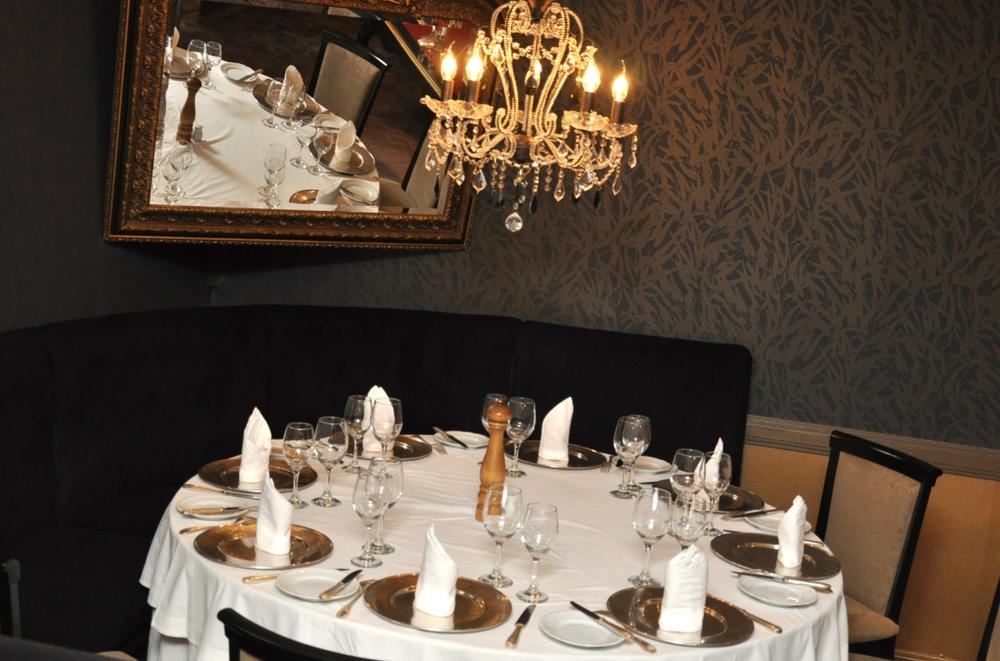 Having just celebrated its 50th birthday, L'Abreuvoir is one of the most established restaurants in Athens due to its authentic French cuisine, its rich wine list and wonderful service. Highlights include the steak tartare prepared at the table, the great duck a l'orange covered in a thick sauce and the all time classic crepes Suzette which round off any meal here, prepared by the maitre d' himself.
Xenokratous 51, Kolonaki, tel: +30210 7229106
F&W by Olivier Campanha: Modern French cuisine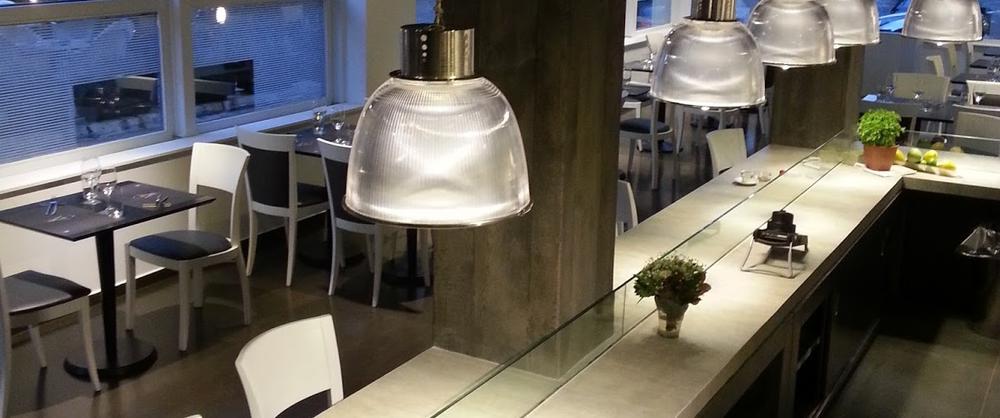 Olivier Campanha is one of the most creative chefs in Athens and that is plain to see on every F&W plate.  Modern French cuisine is the order of the day, the technique is exemplary and Yiannis Makris's wine list is one of the most interesting in town.
Xenokratous 49, Kolonaki, tel: +30210 7211146
Ratka: Old Athens
Ratka continues to have an army of dedicated fans as it approaches its 40th birthday.  One of the oldest remaining restaurants in the city, with a multi-culturally influenced cuisine, it continues to pack them in around its tiny tables. Weirdly, it is not open on Saturday evenings but on any other day you can enjoy dishes from sushi to truffle spaghetti, salmon carpaccio to its infamous caramelised almond mocha cake. 
Charitos 32, Kolonaki, tel: +30210 7290746
Cinco: A culinary journey through 3 continents
Cinco is a jumping, busy place with one of the most interesting menus in town.  Dimitris Katrivesis perfectly marries dishes from Peru, Spain and Japan with excellent results. Tapas inspired and with sharing platters and comfort food as the main focus, things like the miso mushrooms with gorgonzola, the sea bass ceviche, sushi and the burger from the lunchtime menu are total winners.  Don't forget the cocktails which are also inspired by the same themes. 
Skoufa 52, Kolonaki, tel:+30210 3643603
Bistro le Mignon: Parisian class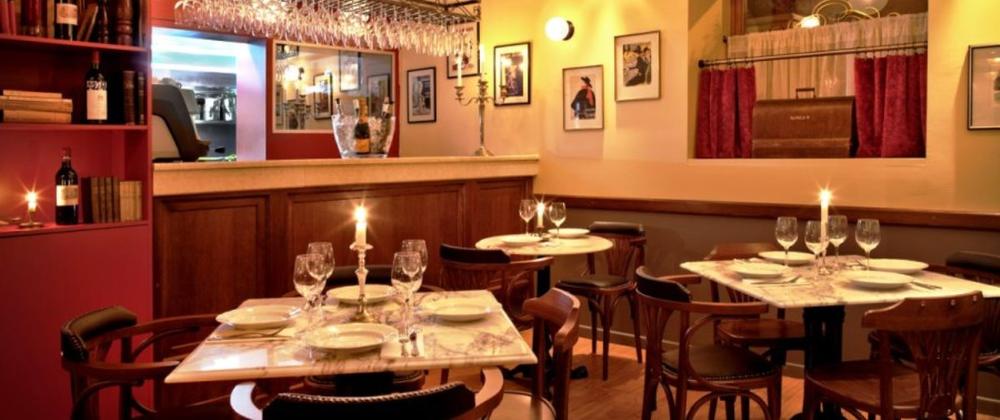 This tiny Kolonaki bistro is well known for its Coq au Vin and sauteed vegetables, snails with herb butter and poached eggs with bacon in a red wine sauce, all dusted with an air of Parisian class.  Bistro le Mignon is a great comfort option for dinner, while on a Saturday lunchtime there is live French music for that extra little twist.
Charitos 39B, Kolonaki, tel: +30210 7242717
Para Siempre: Perfect for a friends' night out
Para Siempre is a good choice for meeting up with a group of friends as the menu is full of tapas and Mediterranean inspired sharing platters.  It occupies a modern space with industrial décor and its wine list includes more than 50 labels from Greece and further afield.
Charitos 43, Kolonaki, tel: +30210 7210155
Da Capo: All day meeting point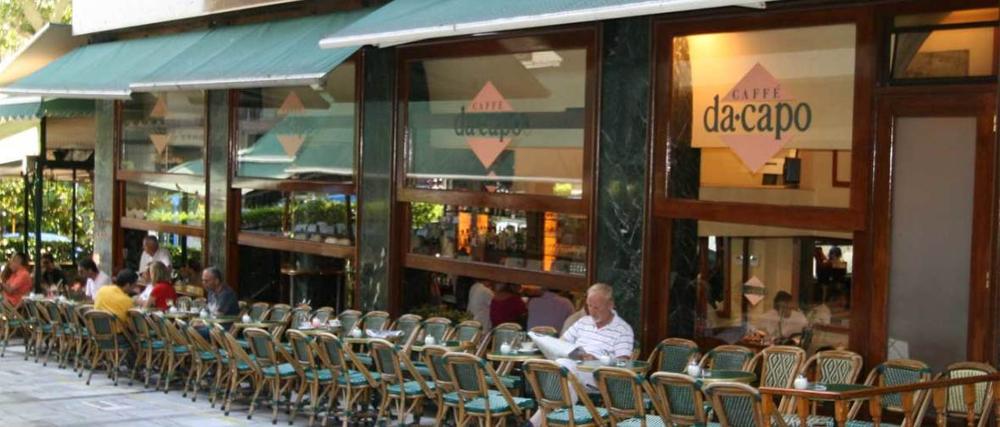 Da Capo is in a very key location on Kolonaki square and it might not actually have much more to offer these days.  There are some decent cold snacks but its popularity is due to its history as the most fashionable café of Greece's 'golden years'. 
Kolonaki square, tel +30210 3602497
Salon de Bricolage: A members only club
Chrisanthos Panas is in charge of Salon de Bricolage, the sole members only bar/restaurant in Athens.  If you're one of the lucky members or if you know a member, you could be in for a fun night of private dining and drinking until the early hours.  There is good sushi at the 1ere etage restaurant and tasty comfort food served at the ground floor bar.
Alopekis 9, Kolonaki, tel: +30210 7296500
It: A Skoufa favourite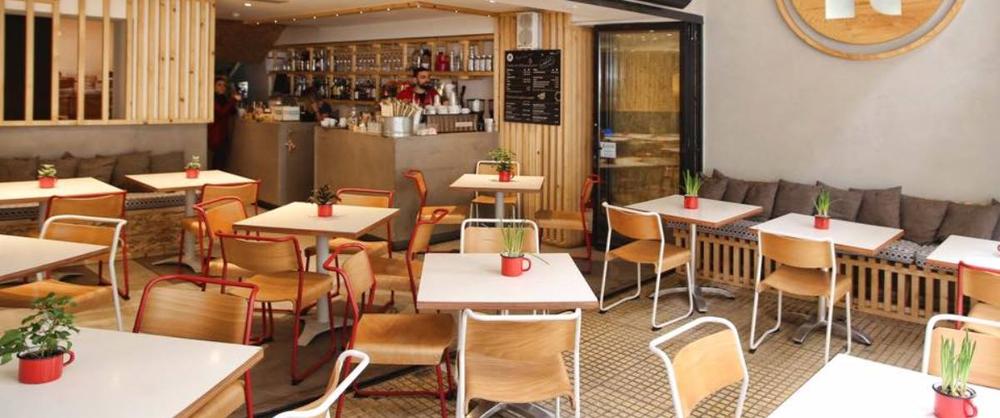 'It' is a good all day option on a street filled with cafes.  It occupies an open and inviting space with a big glass façade, filled with inviting smells of freshly baked croissants and brioche buns and offering an interesting array of wraps and sandwiches. The pizzas are also good here as are the quinoa, organic lentil and trout and avocado salads.  The Sunday brunch is also very popular.
Skoufa 29, Kolonaki, tel: +30210 3635773
Oekeo: Beautifully familiar
Oekeo is a great choice for home style Greek cooking in a welcoming environment. Another reason to visit is the Bib Gourmand Michelin award for a great value for money menu.  Worth pointing out that there is outdoor seating as well. 
Ploutarchou 15, Kolonaki, tel: +30210 7259216
Spyros & Vasilis: Traditional French cooking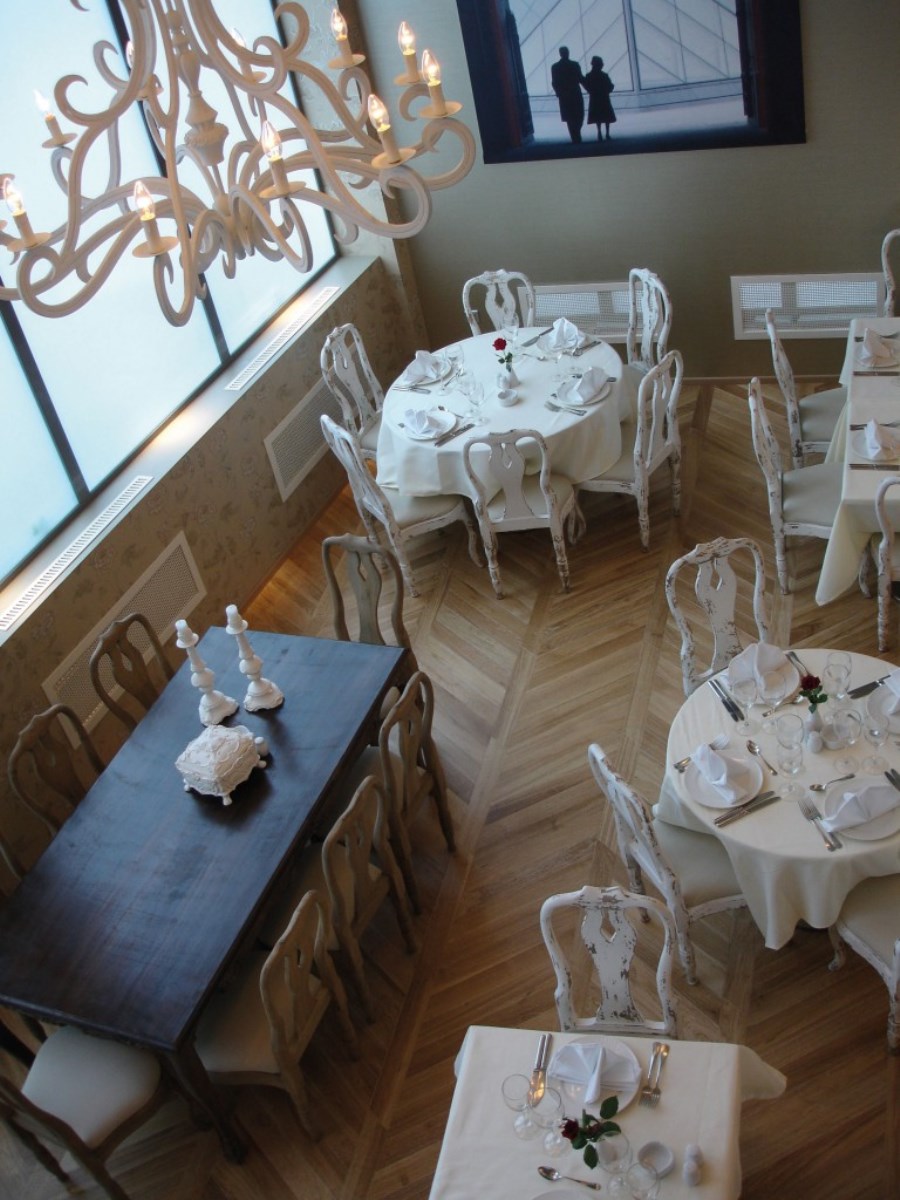 A 40-year old classic choice for authentic French cuisine.  A welcoming space with a cute courtyard during the warmer months.
Lachitos 5, Kolonaki, tel:+30210 7237575
Stinking Bishop: A refuelling pit stop
Stinking Bishop recently moved to a bigger space and opened its doors to wine buffs who love it for its cooking as well; cold meat and cheese platters, soups and hearty hot dishes. It has a beautiful open kitchen and has been attracting those who like drinks other than wine since it extended its bar.
Loukianou 36 & Spefsippou, Kolonaki, tel: +30213 0263656
Freud Oriental: Smart Japanese
A great Japanese restaurant made even more attractive by the great interior design and even more impressive summer courtyard. Great service and high prices complete the picture.
Xenokratous 21, Kolonaki, tel: +30210 7299595
Tutti a Tavola: Pure Italian
One of the most interesting new entries to the Kolonaki eating scene, it promises to offer great Italian cuisine.  A small restaurant already building a great reputation for its artichoke heart and shrimp tagliatelle and garlicky spaghetti al vongole.
Spefsippou 8, Kolonaki, tel: +30210 7222785
St. George Lycabettus: Time for brunch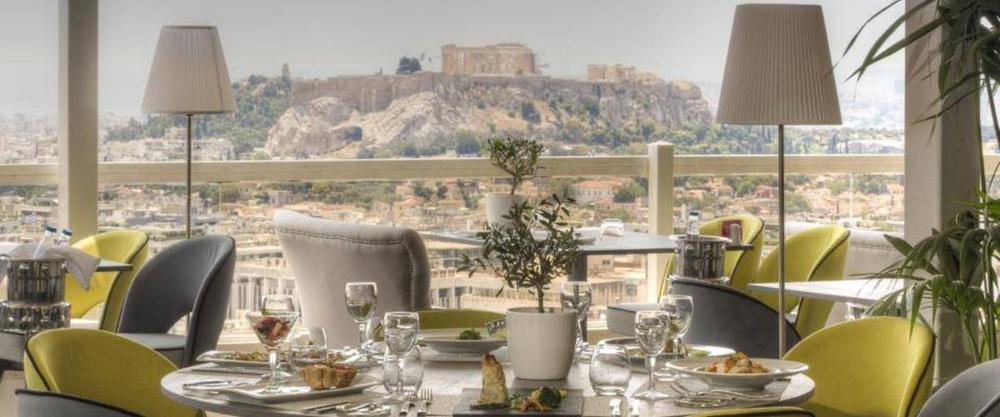 A great excuse for a leisurely Sunday brunch on the top floor restaurant of the luxurious St George hotel.  Apart from the stunning views, you also get a rich buffet at only 17 euros per head.
Kleomenous 2, Kolonaki, tel: +30210 7233174
Capanna: Pizza time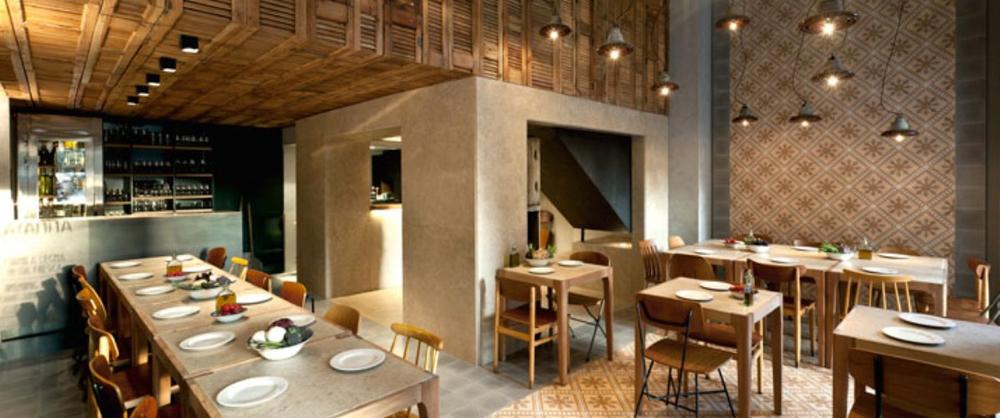 A great all day choice for Italian cooking, with pasta dishes and especially the wood oven baked pizzas being the menu's highlights.
Ploutarchou & Charitos, Kolonaki
Jazz in Jazz: Atmospheric evenings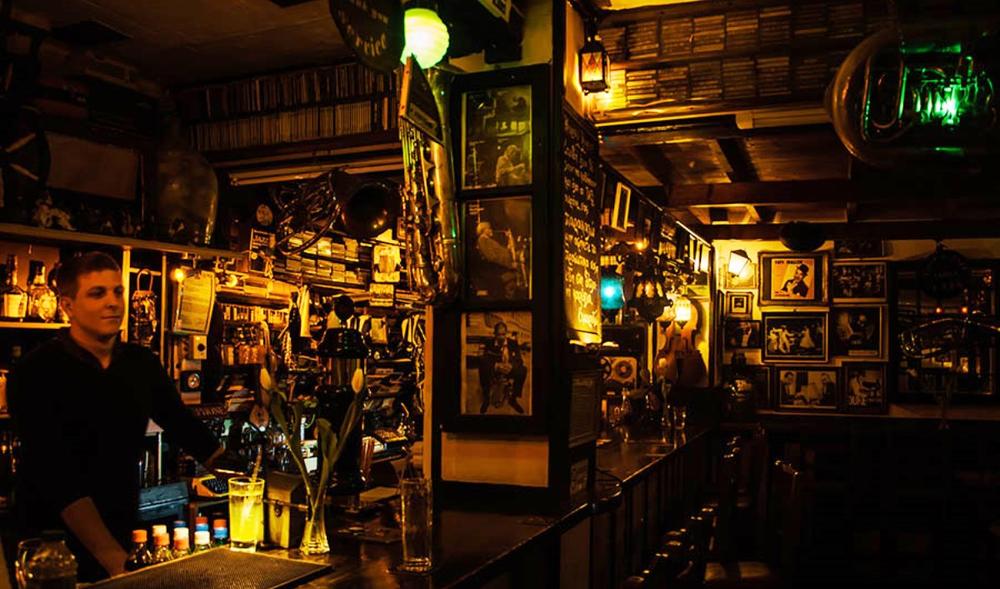 A classic Athenian bar with a unique atmosphere centred around the jazz musical background and the bar decorated with old treasures like posters and vinyl records.
Dinokratous 3, Kolonaki, tel: +30210 7258362
Kiku: One of the best Japanese restaurants in town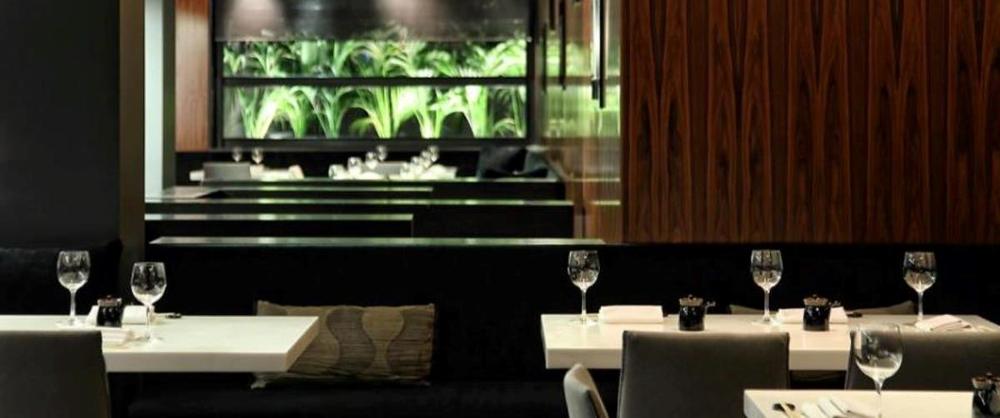 Well-established restaurant Kiku has really hit its stride this year with chef Chronis Damalas at the helm.  Its recent renovation is set to reveal a space of minimalist design, theatrical lighting and an installation of almond trees. The only drawback remains the high prices of 100 euros plus per head.
Filion: Classic meeting point
Filion seems stuck in times gone by but for many that is exactly why it's such a part of Kolonaki's tapestry.  A traditional meeting point for lawyers, journalists and other VIPs, its clientele is older and fond of its coffees and tasty retro desserts.
Skoufa 34, Kolonaki
Sweet Alchemy: Sweet tooth central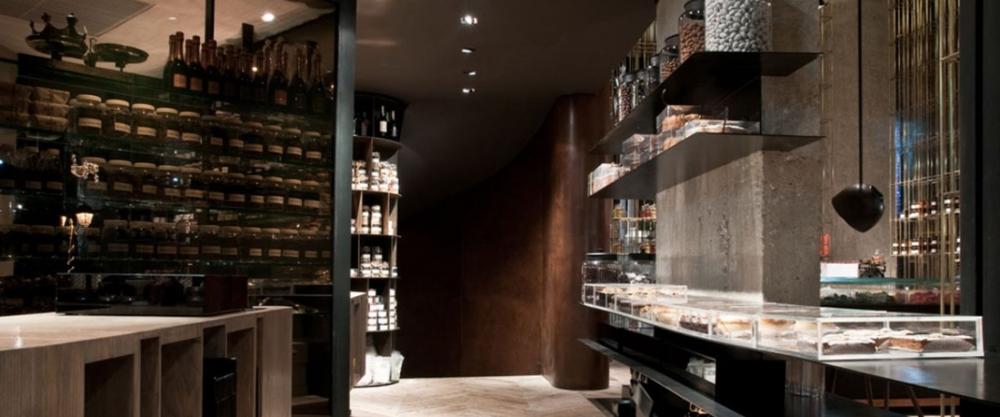 Could a sweet shop look like a high-end boutique? Yes says Stelios Parliaros, a man who knows patisserie like no other and does so in the most beautifully designed stores in town.  Truly unforgettable flavours and a variety of ingredients and utensils for home baking are on offer here.
Erodotou 24, Kolonaki, tel: +30210 7240205
56: A bar worth your attention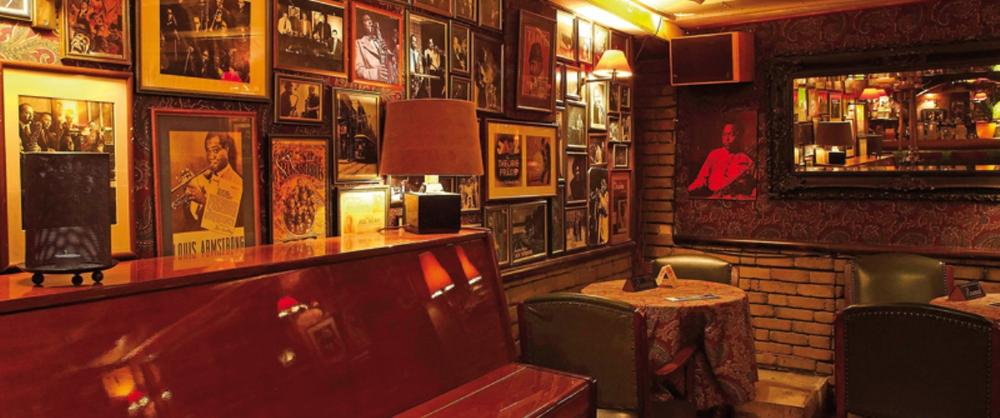 If you keep climbing the numerous steps on Ploutarchou street, you will be rewarded by 56, a bar hidden amongst the trees and one of the most atmospheric in Athens. Enjoy a huge variety of whiskey labels in true incognito style, with an air of 50s New York and a New Orleans soundtrack.
Ploutarchou 56, Kolonaki
Li-Li Shu:  Cute fusion
Li-Li Shu is a cute sushi restaurant on the border between Kolonaki and Lycabettus.  Known for its fusion cuisine and interior design.
Dinokratous 1, Kolonaki, tel: +30210 7222254
Scala Vinoteca: Classy wine bar

Without bragging about it, Scala Vinoteca is a sure bet for lovers of good food and wine.  Far enough from its noisier neighbours and with a new chef who happens to be one of the owners too, its 100 plus wine labels, great food prices and very efficient staff make this a great foodie destination.
Sina 50 & Anagnostopoulou, Kolonaki, tel: +30210 3610041
La Maison du Fromage and Comtesse du Barry: Take away treats
Two of the best delis in town are in Kolonaki and offer many reasons for you to treat yourself!  Comtesse du Barry in particular has only just moved here after 30 years in Pagrati.
La Maison du Fromage: Kapsali 10 / Comtesse du Barry: Kapsali 5
Polyzos: Cigar Lounge
Cigar lovers always come to Polyzos, a small but well stocked and well informed cigar store. 
Kanari 21, Kolonaki, tel: +30210 3603725
Dybbuk and Nid: Clubbing choices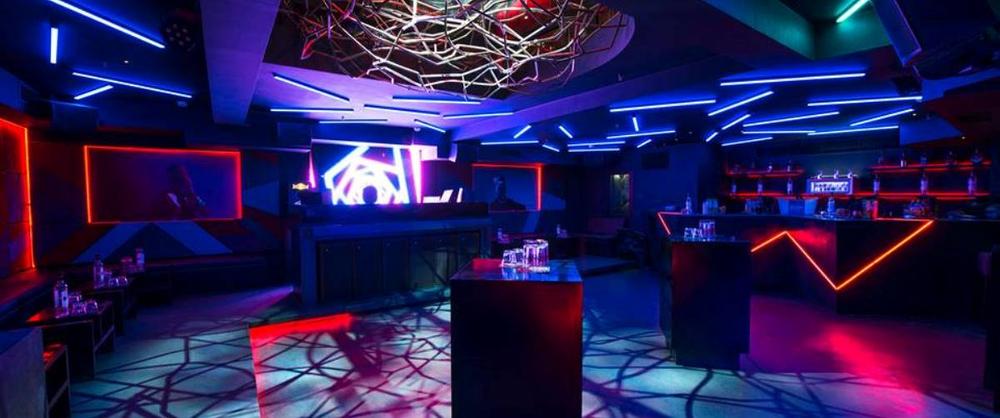 If you feel like the night is still young, you can keep partying at Dybbuk or Nid.  The lines for both venues tend to be long but for house and electronica fans, it will be worth the wait.
Dybbuk: Loukianou 6 / Nid: P. Ioakim 37
A new entry to look forward to:
Kolonaki might not traditionally be a summer destination but we will soon be welcoming another outpost of successful Marousi restaurant Ouzobar.
  Makis Ouraelides and talented chef Yiannis Liakos are bringing the sea to the city centre. 
User Comments
Login or register to join the conversation