Burger Joint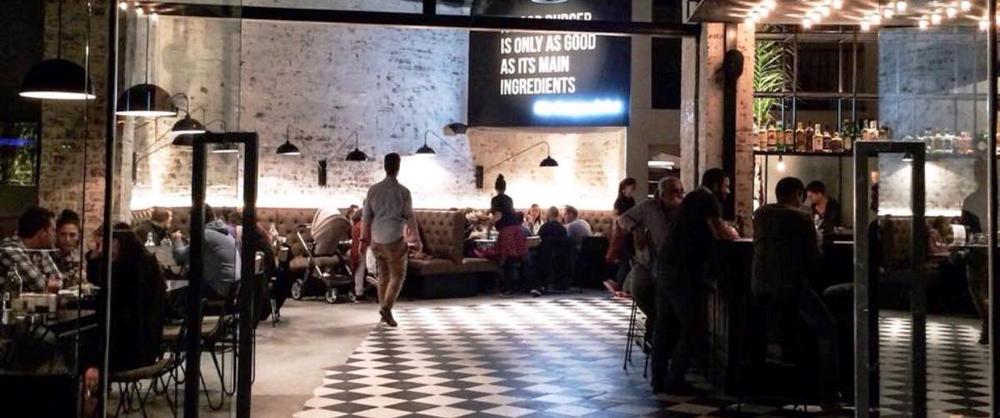 The restaurant which first introduced an American attitude to Athenian dining, has moved and is now in a beautiful big space.  Definitely try the juicy burgers made with good quality meat, their pizzas, salads and of course the amazing milk shakes.
Nimfon Square 1, tel: 210 8940260
Moouu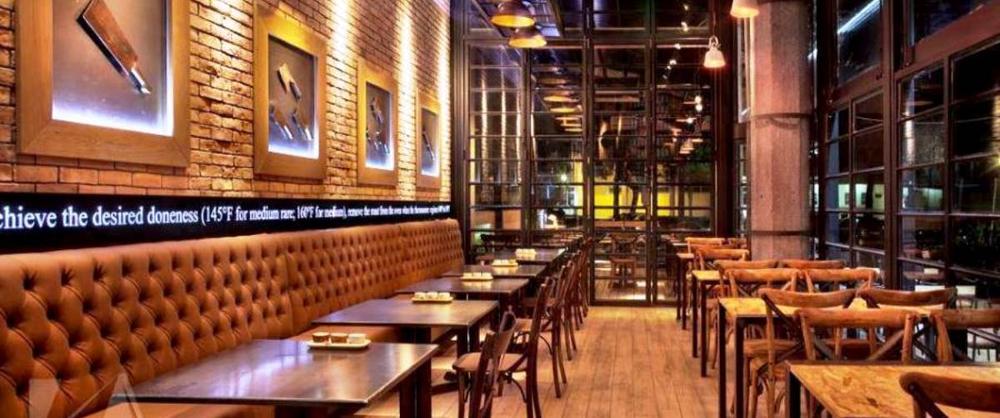 Moouu is a great value for money modern steakhouse with a clever menu and great meat. It's worth pointing out that Moouu has expanded and there is even more space to accommodate meat lovers. 
Fivis 17, tel: 211 4096295
Inbi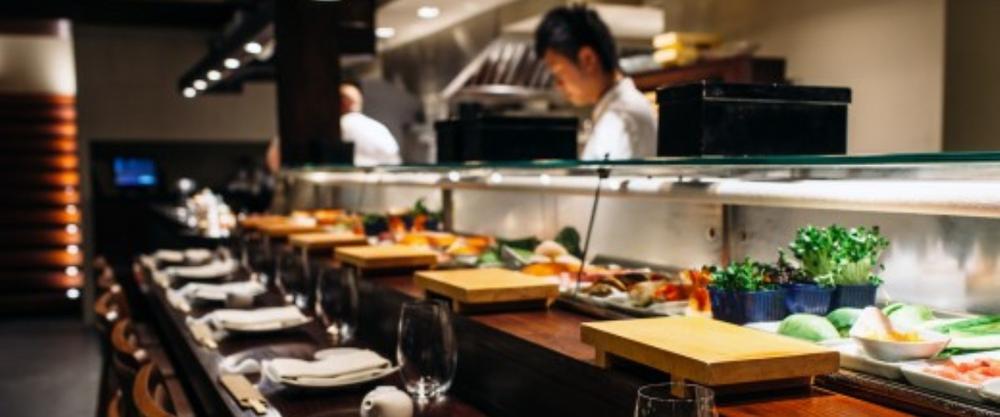 The great Japanese fusion restaurant has recently moved to Glyfada. The very fresh flavours are complemented by a well put together wine list and cocktail menu, while the dessert menu is overseen by Dimitris Hronopoulos. 
Lazaraki 26, tel: 210 8944982
1903 – a taste of Smyrna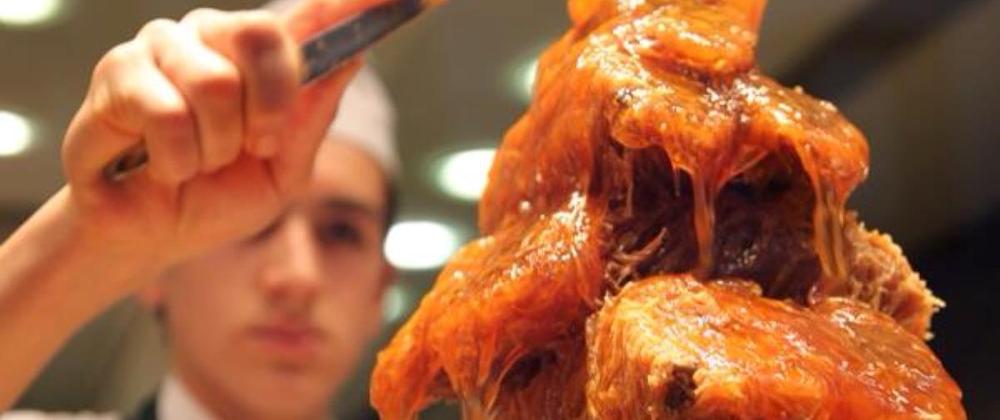 After his success with Food Mafia, Elias Skoulas presents a modern mezedopolio with its roots in 1903 Smyrna. Taste of Smyrna is tiny and warm and its menu includes soutzoukakia, seafood, traditional heavy Asia Minor sauces and baklava.
Agiou Ioannou & Filikis Eterias, tel: 210 8942177
Pere

Pere Ubu has been split in two different establishments.  Pere is a well designed space with a bohemian feel and focus on a rotisserie menu overseen by Kostas Tsigas. There are Brazilian, Peruvian and East Asian influences and the menu includes dishes like sausage fundido, kefte with homemade sauces, roast duck and burgers.
Kyprou 74, tel: 210 8941450
Ubu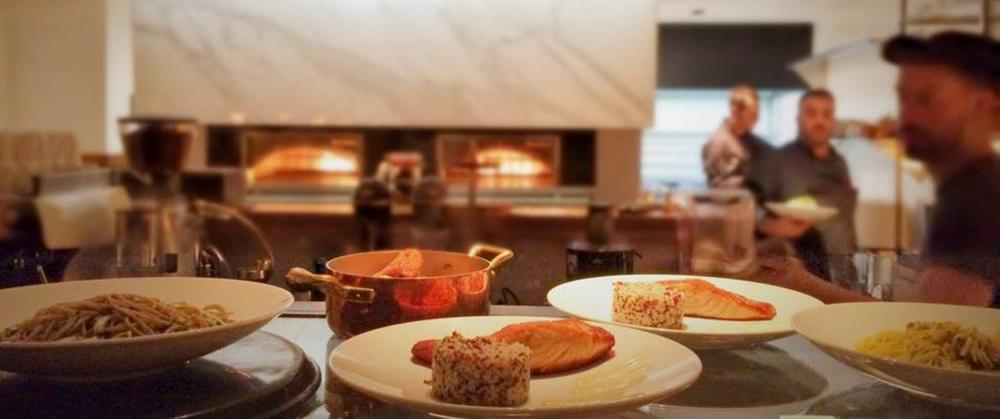 The other part of Pere Ubu is a healthier, organic option also overseen by Kostas Tsigas.  The focus here is on niche producers, gluten and sugar free dishes and a lot of healthy juices and stews.
Kyprou 74, tel: 211 2158737
Nikolas tis Schinousas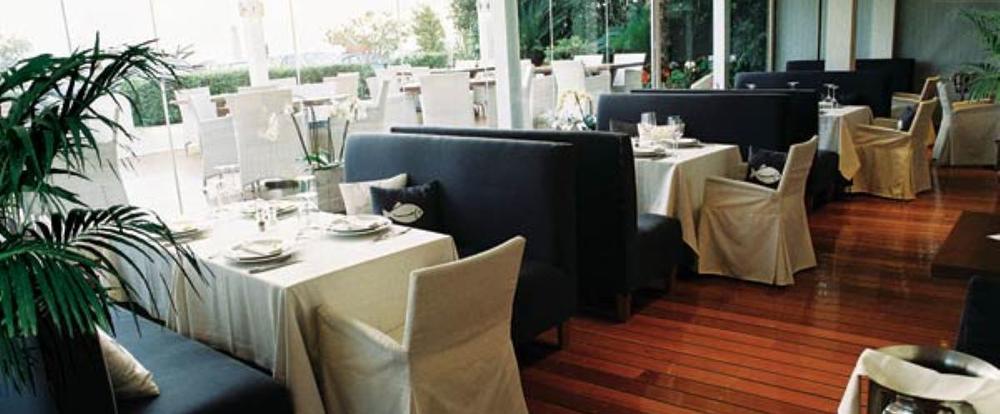 This seafood restaurant is an all time classic. Fresh fish is the main player here but you can enjoy some magirefta as well, just a few meters away from the sea.
Diadohou Pavlou 48, tel: 210 8949550
Soleto

One of the most elegant spots in town which is very popular all day.  Its strong points are its wine list, the breakfast menu and its in-house boulangerie. There are two dining options, an Italian restaurant and a cute corner serving fusion cuisine and sushi.
Laodikis 35, tel: 210 9680460
T Square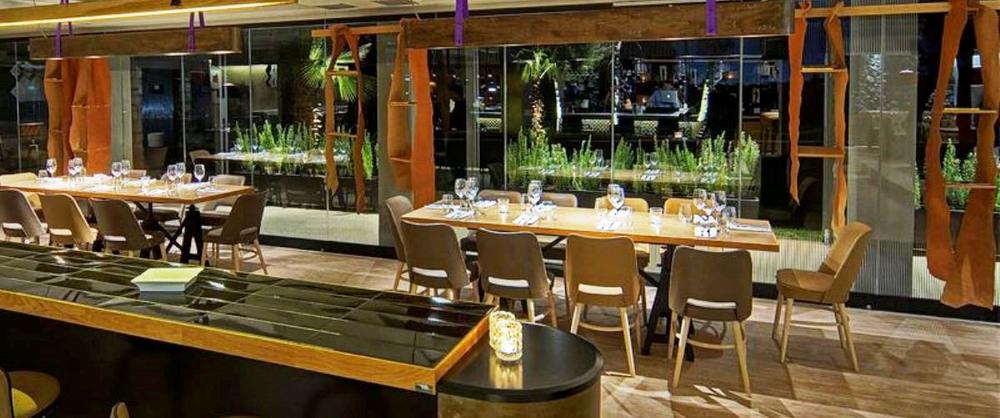 T Square is within the manicured Glyfada Golf grounds open from morning for coffee until the evening when you can enjoy Yiannis Stanitsas's Mediterranean menu and an interesting wine list.
Glyfada Golf, Konstantiou Karamanli, tel: 211 1828648
Hama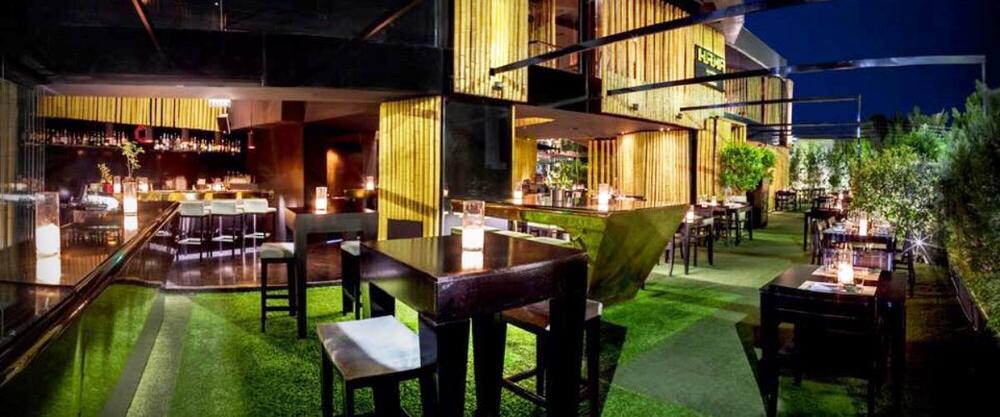 Hama is one of the best Japanese restaurants in Athens, currently enjoying its finest gastronomic moment as chef Take is joined by Joe Kurauchi from New York's Morimoto.
Grigoriou Lambraki 34, tel: 210 9600595
Tartare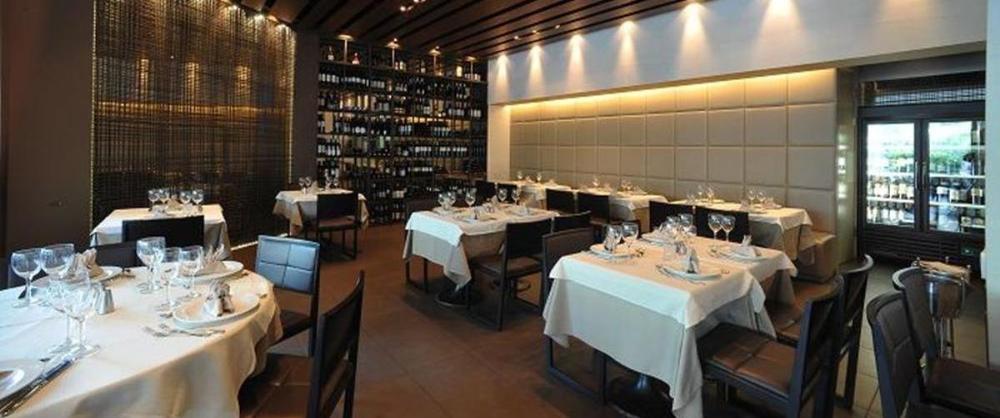 Tartare is another all time classic, this time serving French cuisine. Odysseas Polymeris now imports Galician cote de boeuf and serves it alongside the always popular fries, the beautiful chocolate soufflé, crepes and of course the tartare itself.
Panagouli 52, tel: 210 9680320
Candinetta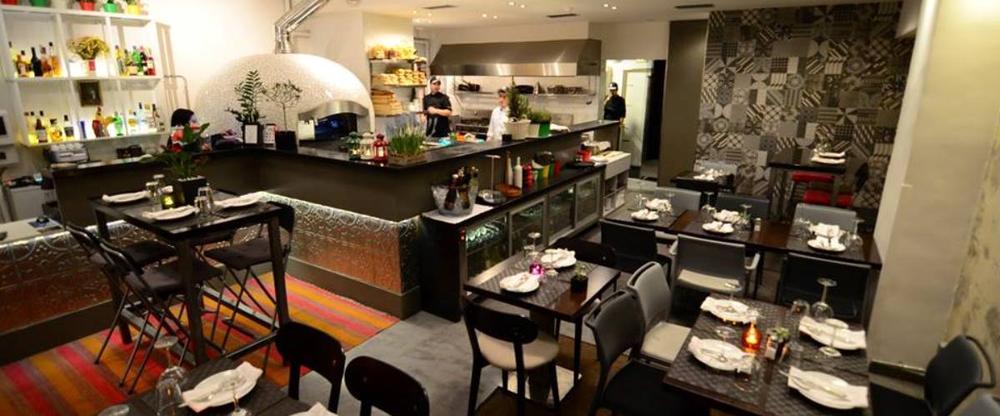 An Italian restaurant reminiscent of a film set, with a huge portrait of Robert de Niro and an open kitchen with an impressive wood-burning oven covered in a broken white tile mosaic. Kostas Tsigas focuses on Italian cuisine here with pizza being the not-to-miss item.
Pandoras 14, tel: 210 8941735
Aperitivo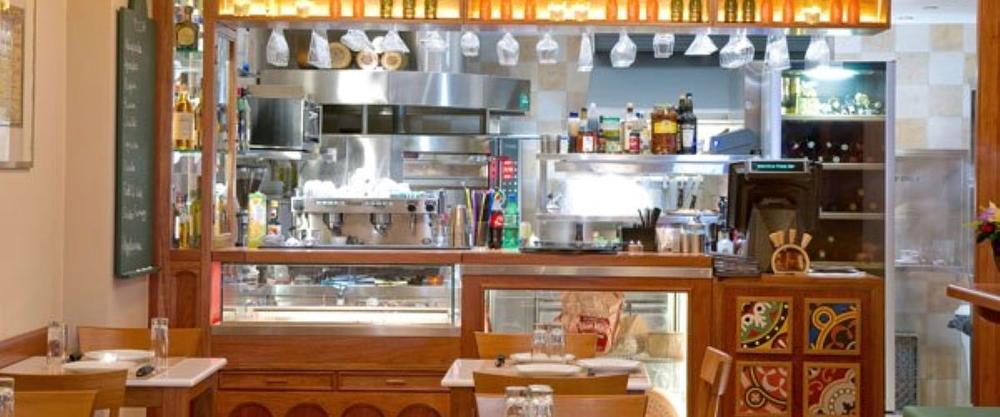 Aperitivo is an all-day pizza bar; serving coffee and fresh panini in the morning, classic aperitivo drinks in the afternoon and then a dinner menu including pasta, pizza or tagliata.  There is a good wine list and reasonable prices to boot. 
Kyprou 70, tel: 210 8940377
Food Mafia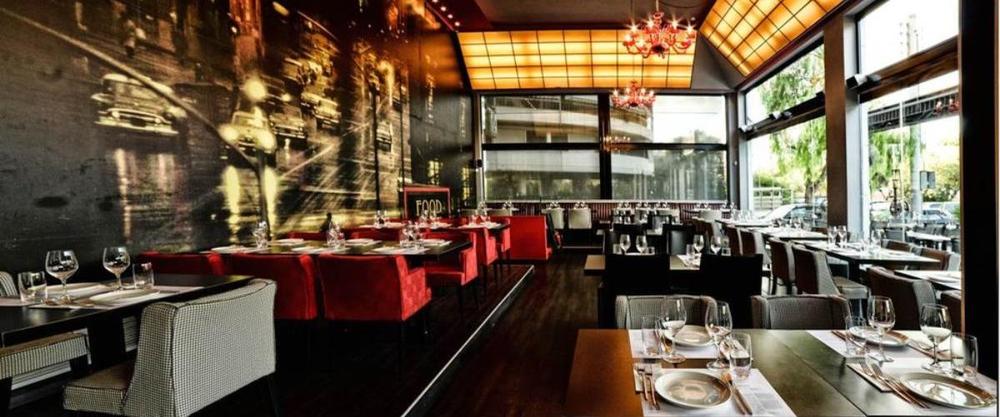 Two years in, Food Mafia and the ever exuberant Elias Skoulas continue to impress with their rich comfort food, enhanced further by some good street food options. There are intense flavours, always well executed, and a Mexican street food section, which has become very popular.
Filikis Eterias 10, tel 210 8942177
Sardelaki
This is the restaurant which started the trend for reasonable priced seafood. They serve big portions, everything is lightly fried and the menu includes everything from sardine fillets to blunt snouted mullet. The atmosphere is relaxed, the service is fast and above all it's great value for money.
Fivis 15, tel: 211 4021195
Barbounaki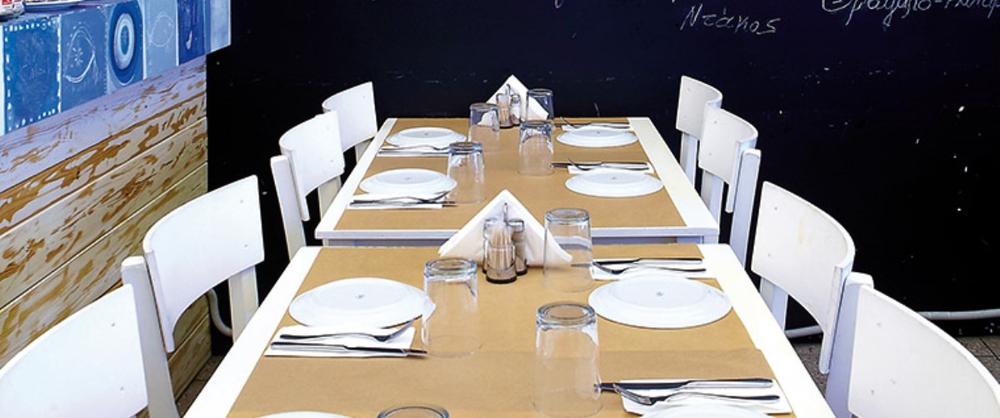 The clue is in the name so you'll get good seafood here including scallops, cockles, sardines and everything else in between.  The very experienced Yiorgos Papaioannou heads the team in this very good value for money restaurant.
Aggelou Metaxa 48, tel: 210 9680651
Paul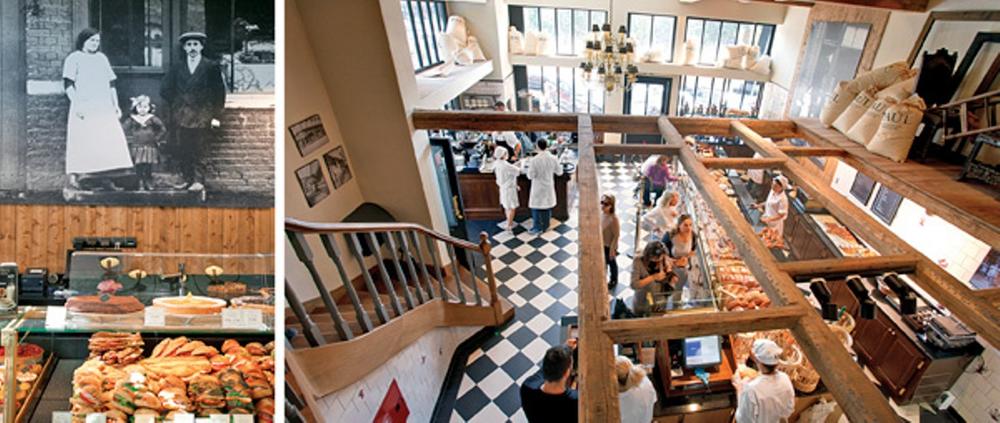 The classic French boulangerie chain has added a food menu to its Glyfada outpost, which you can enjoy at the tables set out along the sidewalk.
Esperidon Square & Kyprou 70, tel: 210 8947169
Holy Spirit
This is one of the happiest spots in town, full of colour and a relaxed 'street' vibe accentuated by Xavier Misaelidis's good cocktails.
Laodikis 42, tel: 210 8982650
Holy Chicken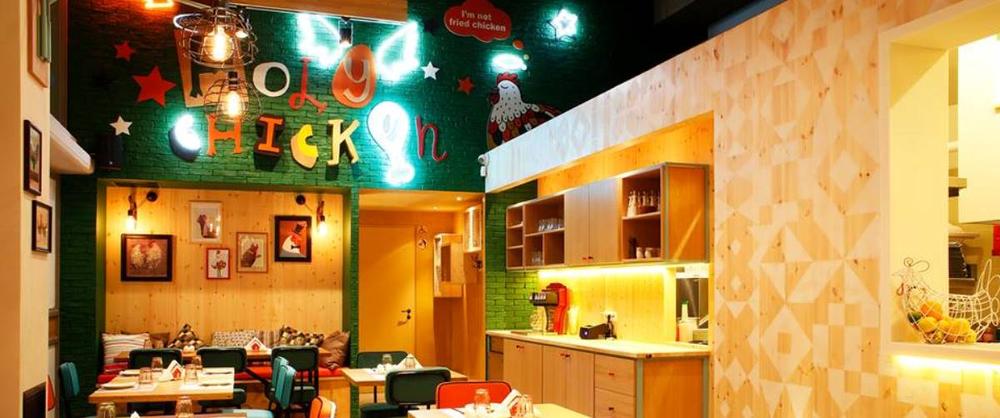 Holy Spirit's tasty sibling is just across the road and as the name gives away, its menu includes chicken in every possible form. The menu has been renewed with Alexandros Papandreou's arrival and the setting is like a colourful chicken coup perfectly suited for the selfie generation.
Laodikis 38, tel: 210 8982469
Mosaiko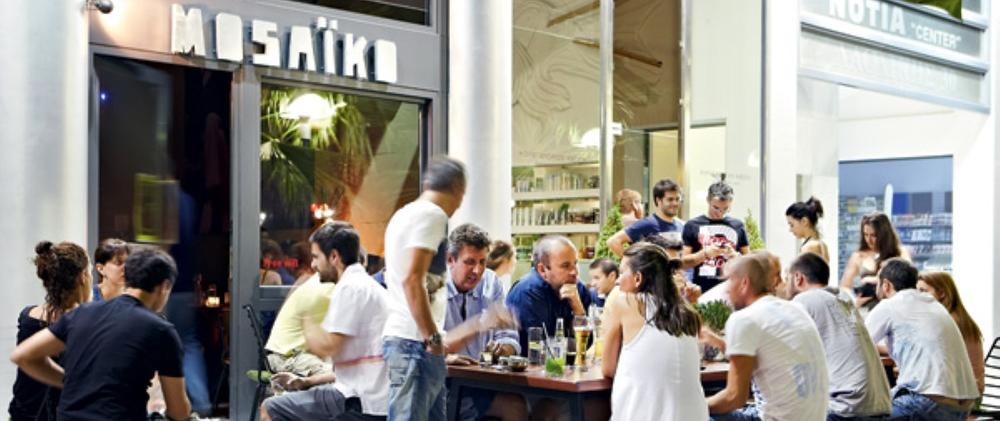 This urban bar and its similarly themed soundtrack have dedicated fans at all times of the day.  It looks like it's been transported from Athens city centre and one of its main selling points are the very good cocktails made by Dimitris Gouzios.
Laodikis 40, tel: 210 8983208
Molly Malone's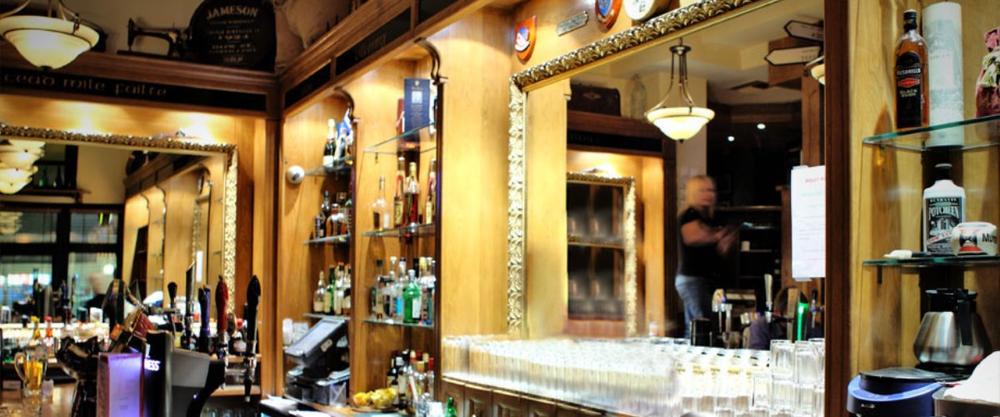 Beer lovers have been coming here for the past 10 years.  This pretty Irish pub, run by Irish people nonetheless, and its British inspired menu has a dedicated following. 
Yiannitsopoulou 8, tel: 210 8944247
Queen's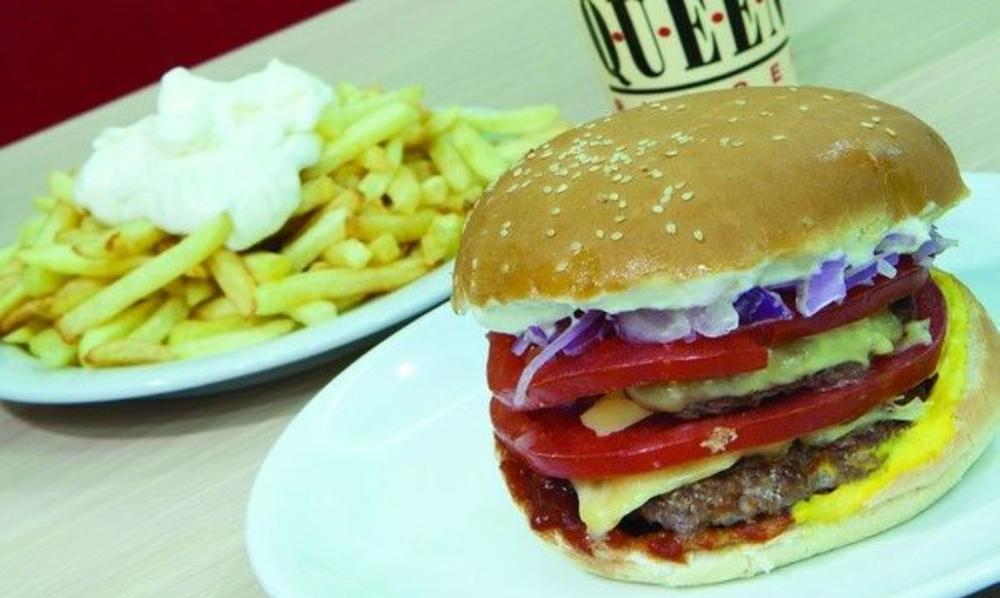 Queen's is one of the better-known old school burger houses. Its most popular dishes are fries and mayonnaise and the cheeseburgers, which are also served as doubles.  Another positive is that it stays open until late at night. 
Yiannitsopoulou 3, tel: 210 8980747
Yuvetsakia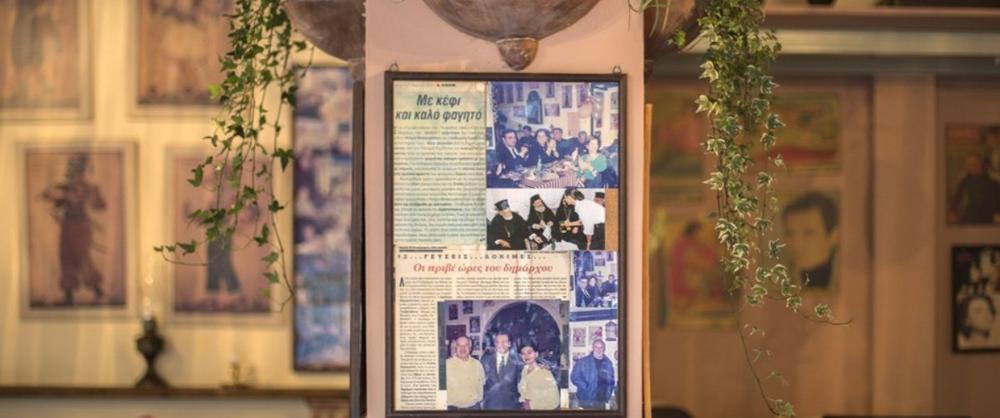 Traditional Greek cuisine is presented in a grandiose fashion by Haris Tzitzis who is the heart and soul of the restaurant. He's always on the lookout for seasonal ingredients so his dishes change accordingly with yuvetsi remaining a must.
Moreos 45 & Ithomis 20, tel: 210 9648081
Riva
This chic aperitivo bar is further enhanced by having Yiannis Solakis heading the kitchen team and overseeing its Mediterranean menu.  Its opens in the morning to serve coffee, has a good music policy and attracts a 30+ audience.
Yiannitsopoulou 2, tel: 210 8946830
Ark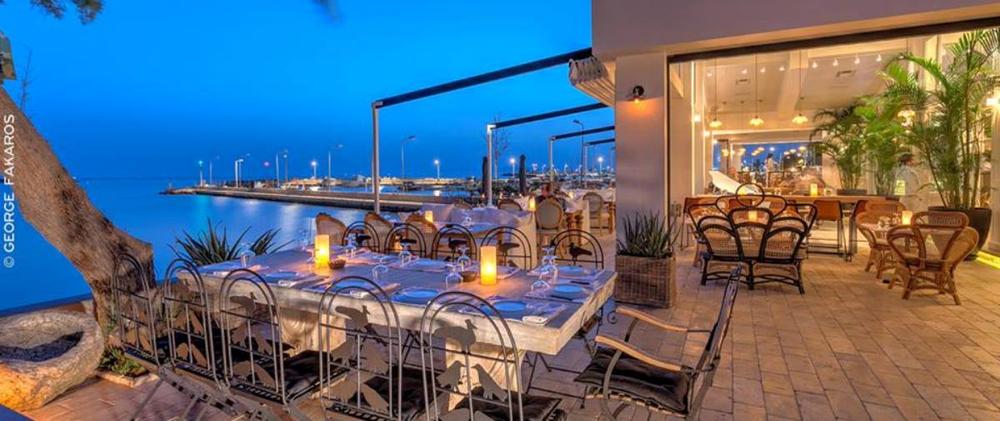 This is the most beautiful all day bar restaurant in the whole of the Athenian Riviera. The space stands out because of its understated yet luxurious design based on a white colonial theme right on the water's edge.  Ark is all new and definitely impressive with a number of well thought out internal spaces.  Yiannis Baxevanis heads the kitchen and Theo Spyropoulos puts together the cocktail menu.  You'll also get great Taf coffee here.
Grigoriou Lambraki 2, tel: 210 8948882
User Comments
Login or register to join the conversation