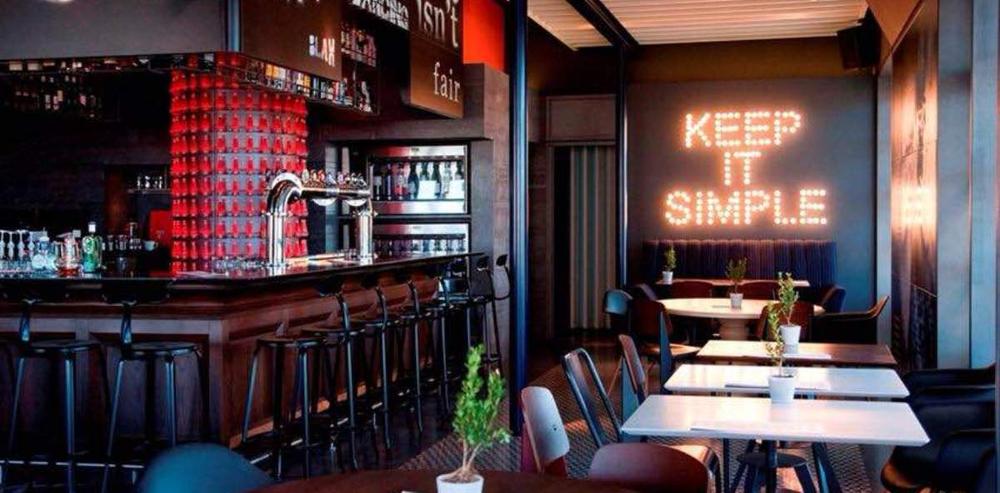 I really don't know where to start with Thessaloniki's Prince.  Located in Pylea, in the Mediterranean Cosmos shopping centre, it's about 10mins by car from the city centre. It's just celebrated its third birthday and it's not strictly a cocktail bar.  It serves coffee, an American Food Bites menu and a really good wine selection, good enough to put it in the wine bar category. The interesting thing is that all these elements exist in harmony and the end result is more than satisfactory. I guess that's why this is so surprising.  You don't expect an all day food bar like Prince Barsserie to be this good located outside the city centre, in a shopping centre at that. We're just not used to it, not in Greece anyway.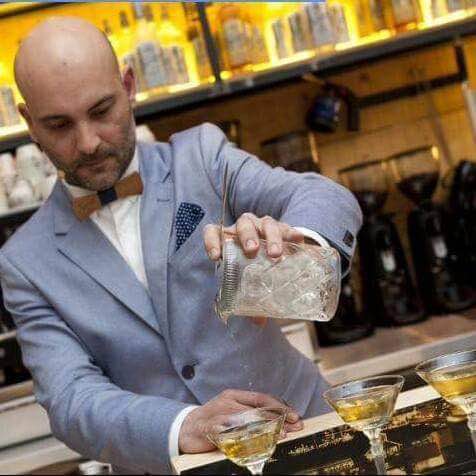 Let's move on to the real reason we've ended up talking about this place as part of The Bars' column. Salis Stoilis and I first met last May as part of the World Class 2015 Thessaloniki heats. He really stood out for a variety of reasons, the main one being the cocktail he chose to compete with: a low key but very classy version of a Gin & tonic! "What is this guy doing?", I thought to myself.  He knew exactly what he was doing though as this cocktail distilled his general outlook on bartending which has been his passion since 1990. He's worked at various bars and in 2009 he attended a series of "Master Class & Bar Chef" seminars in Toronto, Canada. He has also worked at Flic Flac in Menhein, Germany and has competed at events like 2015's Sauza Tequilia and 2010's Appleton Rum. His drinks are characterised by an interesting maturity in combination with a restless creativity. He doesn't rush things, he knows he has a good 'hand', he appreciates good ingredients and is interested in developing drinks without huge fanfare. 
He has come up with the 18 cocktails he serves at The Prince, which he splits into two categories: 14 signature recipes and 4 Gin & Tonic.  His preference for clear spirits is obvious. Tanqueray, Brokers, Ketel One vodka, white rum and white tequila are the main players here. Stoilis' Dreamer's Night is one of Prince's best cocktails; made with Hendrick's Gin, Pimm's, fresh yoghurt, cucumber, lime juice, elderflower syrup and Tea Pot Bitters. Served in a teacup, it is aromatic, balanced and refined. Clear is Better has an air of the Far East and is made with Ketel One, sake, ginger and orange liqueur.  Another refined drink, it's beautiful in its simplicity, a true Sakis Stoilis characteristic. The sophisticated Zacapresso, made with Zacappa 23, Grand Marnier Rouge and handmade cappuccino cream is multilayered and clever. In the Gin & Tonic category, I preferred the Gin shrub Tonic as it was classy and witty, while the remaining three options all have elements which make them interesting. 
What I find really appealing is the clear dimension Sakis Stoilis gives his drinks. They're based on a script, they have a playful identity, behind all of which is the vast experience of a unique bartender. Truth be told, I would prefer his recipes to be more complex and daring as it's easy to cross the line between being refined and bland. In Stoilis' case, this doesn't happen often though making this one of the reasons The Prince Barsserie is one of Thessaloniki's best bars. 
P.S. Try the beautifully served Johnnie Walker Blue Label at the great price of 15 euros per glass. 
Info: Mediterranean Cosmos, Pylea, Thessaloniki, tel 231 002 8559
User Comments
Login or register to join the conversation