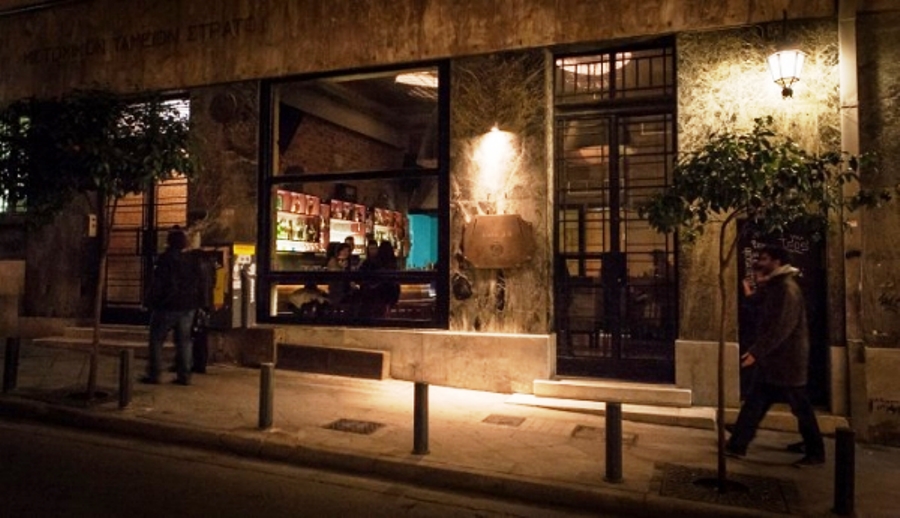 I have never gone past The Bank Job, whether on foot or by car, without feeling drawn to its theatrical setting. I look at the people sitting in the window, without focusing on their faces, as if they're part of a play and I just want to join them. I hadn't actually gone in for a while though and it's already celebrated its third birthday.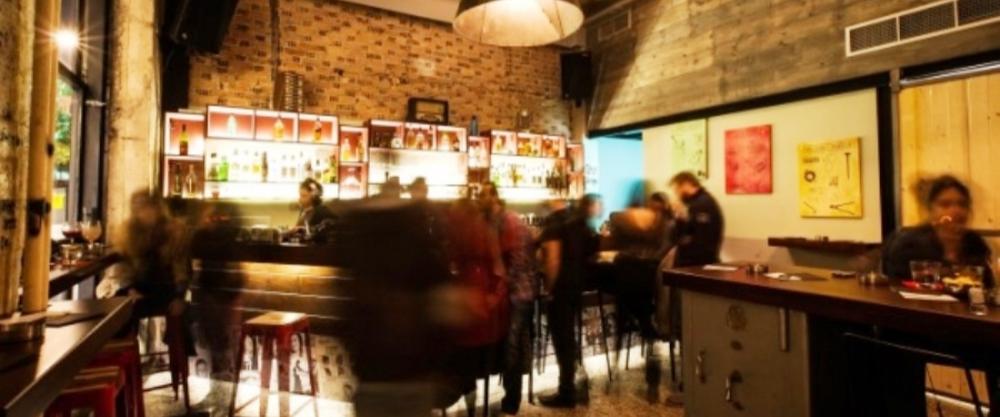 As you walk in everything changes.  I sit on my barstool and I notice the crowd around me dancing and having a good time and all that stuff about being in a play goes out of the window. I still like the low lighting, the very polite waiting staff, the bare bricks on the walls, the cartoon characters on the walls with their huge eyes and the overall vibe.  So much so that I can forget those questionable twists in their cocktails.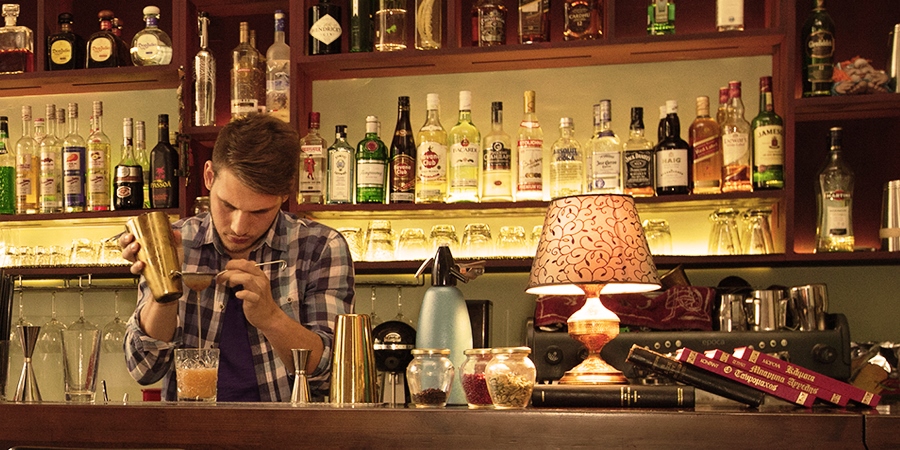 The bar team headed by Dimitris Tsalas (pictured) includes Thanos Tsekouras and Konstantinos Stefanakis. I try the Tutank-jamon, made with Highland Park single malt infused with jamon, thyme honey and just to be bald I choose the option with chocolate bitters. The cocktail is served in a classy, old fashioned glass but choosing the chocolate bitters proves to be a bad idea as instead of adding sour notes, it just covers the jamon which was the element I found the most intriguing. On the other hand the Spicy Crusta, a take on the classic Brandy Crusta but actually closer to a Cointreau based Sidecar, with Herradura bianco tequila, chilli, cinnamon, lime (instead of lemon) juice, liqueur and orange peel was refreshing, with good acidity levels. The Kentucky mule (Woodford bourbon, lime, home ginger beer) was overpowered by the vanilla syrup which took away what a classic bourbon mule is supposed to be.  It made me wonder whether there is really a need to mess with the classics, especially when the new version has nothing to bring to the table. It may be just me though as other than that, I would happily return to The Bank Job. I love the space, the uplifting atmosphere, the happy faces behind the bar, their 'guest bartender' evenings, the good soundtrack and the fact that you can enjoy your drink and actually hear what the person next to you is saying. 
Kolokotroni 13, tel: 694 8880144
User Comments
Login or register to join the conversation