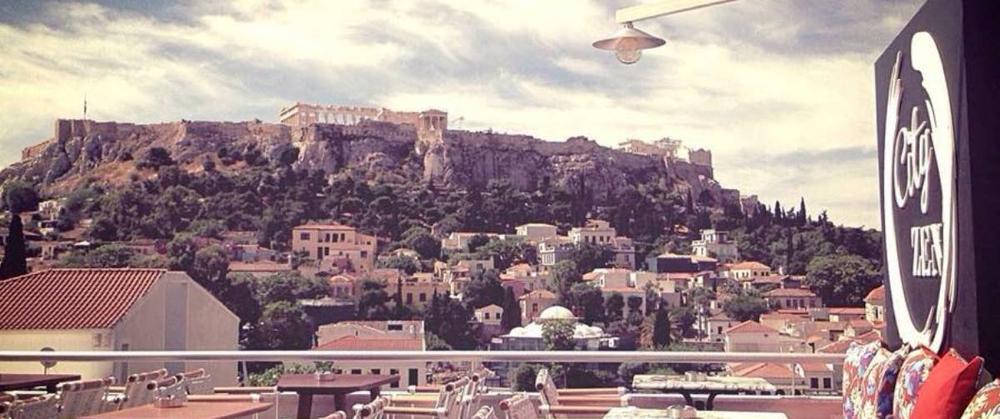 City Zen is barely a year old but it's already climbed high on the list of the best places in Athens to have a drink.
It's in Monastiraki, it has two terraces and it's cosy which in conjunction with the level of work behind the bar, just makes choosing to come here all that simpler.
City Zen opens early, serves food and a choice of 19 cocktails as well as 2 takes on the classic gin & tonic.  There is an exotic element going through the menu which you can see in the recipes and in the way they're served.  Akis Papageorgiou is the head bartender and his choices are mainstream but with a modern twist. City Lights for example is a cocktail made with Irish whiskey, lemon sugars, pineapple purée, lemon juice, cinnamon syrup, bitters and a clever touch, which is Fino sherry infused with a pepper mix.  The result is refreshing and exotic with the pineapple taking a key role and the mix of sherry and peppers giving it a spicy acidity.
Xantico on the other hand is a drink served in a cup and made with honey infused rum, passion fruit, Mozart White Chocolate Vanilla Cream and fresh lemon juice.  This is an option which would please a variety of customers as it balances sweet and sour with the added bonus of the passion fruit flavour. Fruit in general, especially the exotic kind, is City Zen's favourite ingredient, used in a modern and interesting way overall, with the exception of Crusta. In this case the balance has been lost as it is too sour so the grapefruit and lemon juices have overpowered the aged rum and are awkwardly matched with the orange flavoured sugar on the rim of the glass.
City Zen is overall a good bar and I would wholeheartedly recommend both the venue and the young bartending team, which is showing such promise. Next time you fancy a quiet drink with a breathtaking view, you know where to come!
Eolou 11, Monastiraki
User Comments
Login or register to join the conversation