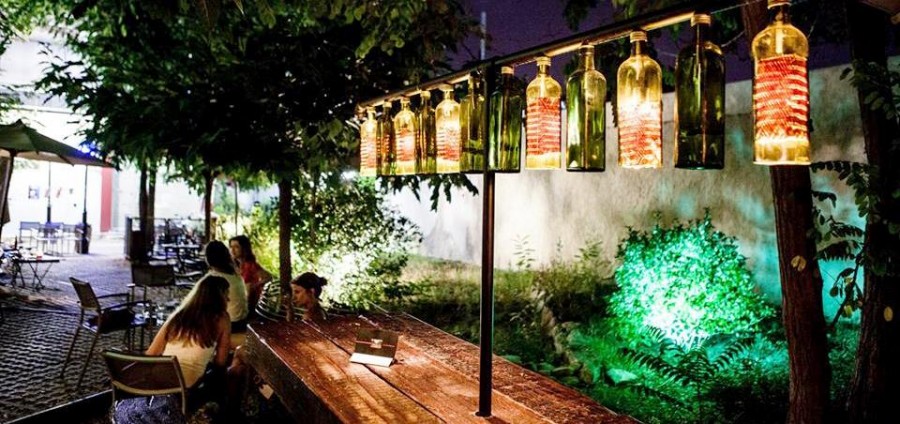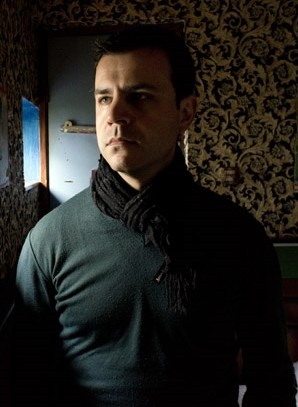 It first opened in 2006 and soon became established among the Greek capital's finer watering holes, the kind of place to draw regulars – that it is in a suburb helps to this end – also as famed the first gin-oriented bar in town. The head bartender of Faltso, Spyros Patsialos (photo), and Panayiotis Kanavetas have created a concept of the kind that deserves to have followers. It is a bar with a strong personality, with a stock of more than 60 labels of gin and genever, playing the kind of dark, sexy music and R&B tunes that are always such a great match for a G'Vine (found here in both the Floraison and Nouaison versions). In short, it is an establishment in which a lot of care has obviously been put and it stands out among its peers in the northern suburbs.
The drink menu contains quite a few photographs, something I found helpful given that patrons often become confused with the ingredients and may skip over great suggestions because they just can't imagine what the drink will look like. If there is on must on the Faltso menu it is the Foxeye, a cocktail that made it into Gary Regan's book of the world's 101 best cocktails in 2012, and a sure-fire recipe to win over fans of the classics. So, flowery Bloom Gin and Disaronno go in the mixing glass, with some so special and so aromatic Dubonnet vermouth. To top it off, the drink is sprayed with essence of orange, giving it an interesting bitter flavour that is enhanced by a slice of orange peel that goes into the coupette glass at serving.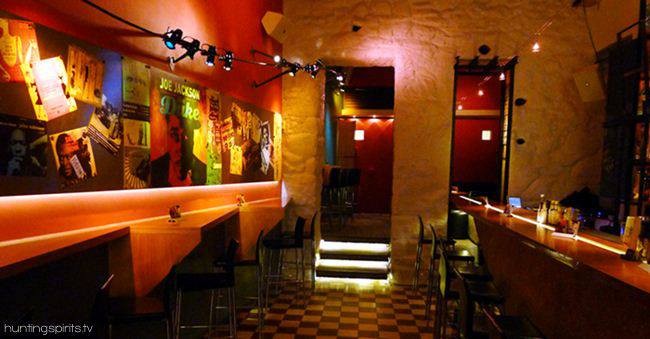 As we said before, Faltso loves gin: Bottles of Berkley Square, Blackwood, Sipsmith, and the splendid Death's Door are prominently displayed among dozens of other labels. It also pays homage to genever with labels such as Bols, in its plain and aged versions, and through the lesser-known Bokma. Genever, however, is best tasted in a cocktail and a signature example is one that also contains mushroom puree, caramel syrup, vanilla bitter and ground black pepper. My favourites list also includes a recipe for Gabriel Boudier gin with saffron, lime juice, organic rose syrup and a "subversive" and generous, 2-tsp dose of Underberg.
Faltso has also placed emphasis on rum, best enjoyed in the winter in an interesting recipe consisting of 8-year-old Bacardi, Monin's Premium Chocolate Cookie Syrup, and lime and lemon juice, as well as through a variety of different executions and serving suggestions featuring some of the best representatives of the type in the Greek market – like Angostura 1919, 7 year-old Havana Club or wonderful Seleccion de Maestros and Mount Gay Eclipse, which stand out among other labels.
Whiskey aficionados will also find good reason to succumb to their penchant through an equally rich array of lofty labels or through interesting combinations like Softer Side, a cocktail with a generous 60-ml dose of Maker's Mark bourbon, bitter almond syrup, bitter orange blossoms, Angostura bitters, lime juice and lemon essential oils, served straight up. That alone is enough to get you back here.
Overall, Faltso is a bar with a healthy respect for fine liquor and its patrons. It could be located at the heart of the city or on an island. Furthermore, it has one of the most attractive and ambient courtyards in the capital. And it's just a few minutes' walk from my office. That, I think, is my favourite part.
(Diamesi 1-5, Maroussi)
User Comments
Login or register to join the conversation