They certainly know how to have a good time... that's a fact. The city's streets and bars are full almost all day long, the venues are clearly bigger than those one finds in Athens, while the choices for a drink are numerous, categorised according to the type of entertainment one is seeking.
In Thessaloniki, people party. They don't squeeze into tiny bars and they're not into jazz and laid back vibes. Here, they go out to dance! To enjoy loud music (of every type), to flirt, to dress up and spend their nights at the city's hottest spots. Which is exactly what I did, for three nights, visiting some of the better known bars.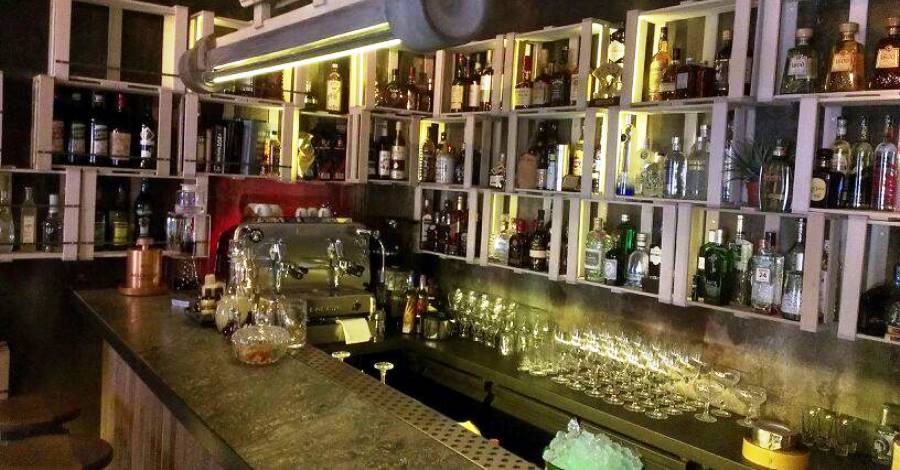 Local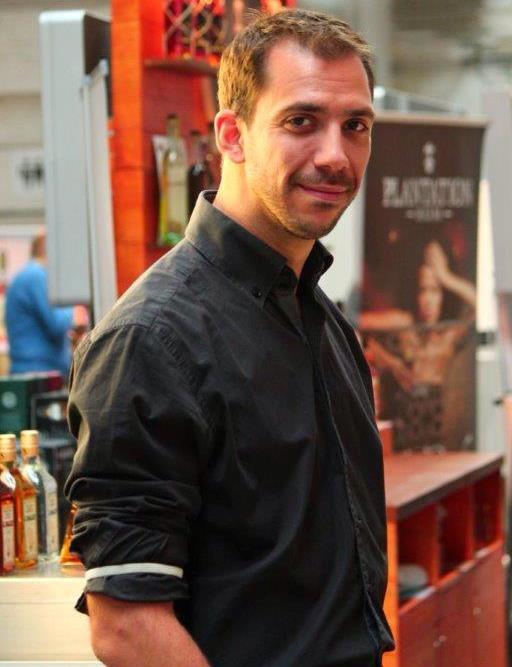 Centrally located, Local introduces itself as an espresso bar. The tables and stand-up areas are full from early in the morning, while later in the day we find people congregating in its very attractive  restaurant For the past month you will have found Alexandros Sourbatis behind the bar, who recently completed a stint at La Doze. The talented bartender has not yet had time to put together his own drinks list. The current one features exclusively classic and highly popular cocktails, ranging from Cosmopolitan and Negroni to Dry Martini and Daquiri. But Local has a number of interesting spirits and ingredients, which allow customers also to experiment with both classic and innovative recipes. Sourbatis, for example, served me a well mixed Boulevardier, with Old Grand-Dad bourbon, which was just what I needed to start my night in Thessaloniki, despite the fact that the sloppy ice melted too quickly, diluting my drink before I had chance to enjoy it all. But he's already preparing for something new, in fact quite interesting, where – this time in the capacity of entrepreneur – he will no doubt pay proper attention also to his ice.
(17 P. Patron Germanou, tel. 2310 223307)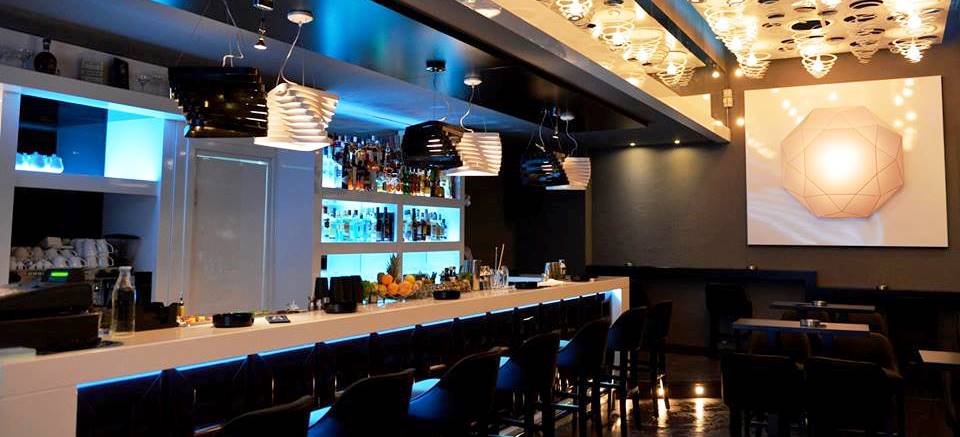 Boston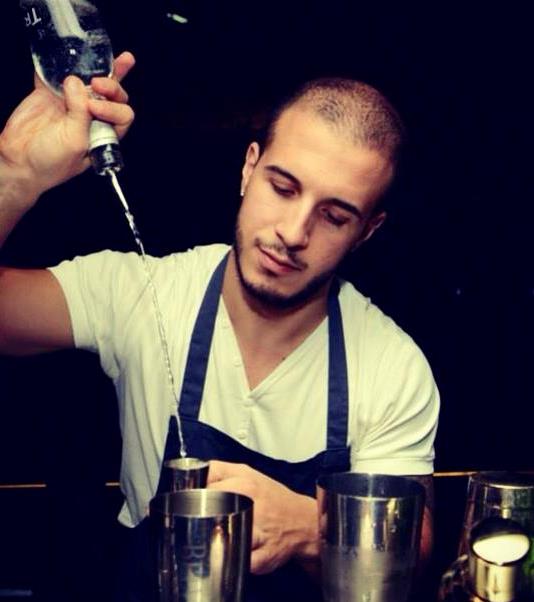 The city's coastal strip is undoubtedly the place to be, not only for locals but also for any visitor. And the Boston, where we met one of the most unique talents in Greek bartending, Nikos Bakoulis, is a must stop for spirit lovers. Also here is Konstantinos Panagiotidis, a rising star on the domestic bartending scene. Together, they have come up with an admirable drinks list. I began with a Dry Martini, which was properly served and perfectly dry for my taste. I then tried a floral Gin & Tonic made with a blend of Mayfair, Tanqueray and Berkeley Square gin, teapot bitters, plenty of fresh basil leaves, Fever-Tree Mediterranean Tonic Water and a twist of grapefruit peel. My evening at the spacious Boston, with its mauve lighting and dance music, continued with a very interesting Aegean Sour with masticha liqueur, pistachio liqueur, Mandarine Napoleon, lemon juice, plus a cardamom and egg white bitters. While for next time I made a note of the Sugarcane Cobbler, which is prepared with Pedro Ximenez sherry, Angostura 7-year-old rum, lime and orange juice, vanilla syrup and bitters.
(13 Nikis Ave., tel. 2310 232991)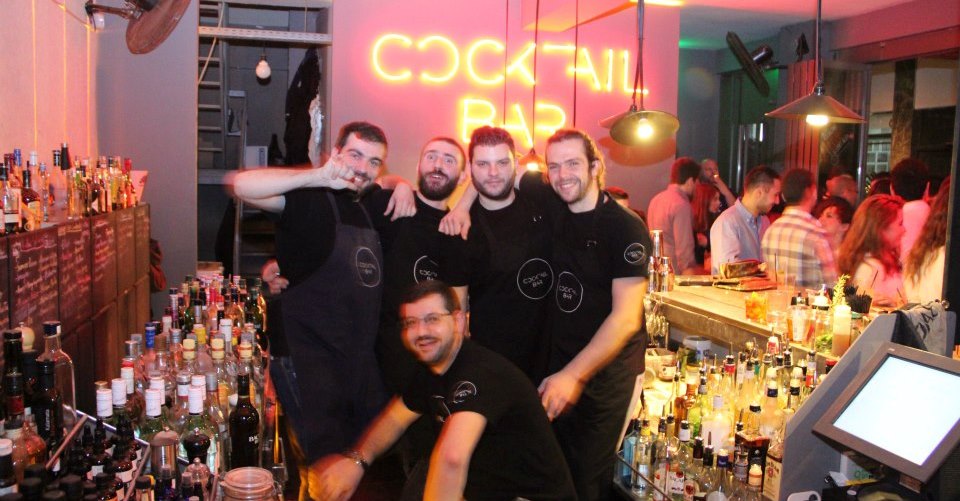 Cocktail Bar
For my own personal taste, in terms of both space and music, this ranks among the most interesting bars in the country. Cocktail Bar has a wood focused decor with a fascinating urban feel that is difficult to describe. The plants and green theme videos also provide a special touch, while the clientele is an intriguingly mixed crowd who look to be out for a good time listening to beat-driven music. But we have been drawn here also by the name of the place. We've come for cocktails... at a "safe" distance from the bustling city centre. There is no drinks list but there are five (!) permanent bartenders, so we engage in the usually interesting game between customer and mixologist. I must admit that I'm generally quite apprehensive about such "games", mainly because I am among those drinkers who know exactly what they want. So I was pleasantly surprised when – after a few minutes chatting to Christos Konstaninidis and Vangelis Serginis, both of whom distinguished themselves in the recent Bacardi Legacy competition – I enjoyed a very interesting cocktail with Bombay gin, green Chartreuse, Maraschino liqueur, lemon juice and a sprig of fresh rosemary, which hit just the right spot in terms of flavour and my mood at the time. My second tasting came in the form of an Aviation, on the one hand because I considered it most appropriate as a follow-up and, on the other, because a well made classic cocktail has always been my weakness. My evening at Cocktail Bar was very agreeable. I hope the same can be said by some of the other customers who stuck with the tiki cocktails, which were unfortunately served with dry ice in the glass. I trust they had been properly warned about the possible dangers of coming into direct contact with it.
(17A Polytechniou St., tel. 2310 524242)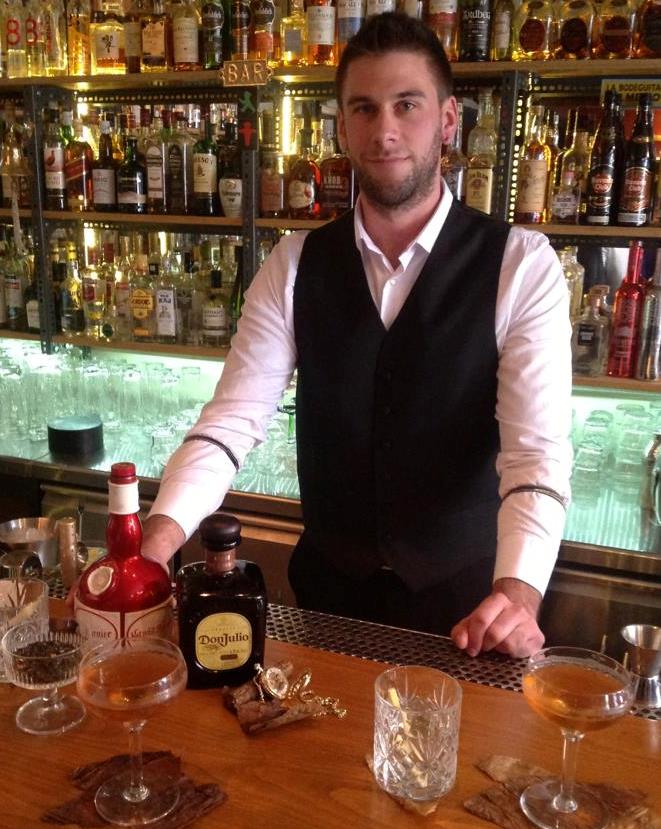 La Doze
Last year it received an award for the "best cocktail bar outside Athens" and I have no reason to question this. In fact, of all the bars I visited it is perhaps the only one I would not be surprised to see appear in clone form in downtown Athens! Behind the bar I met Iasonas Anthopoulos. He offers a fairly extensive list of cocktails, beginning with over 20 classic recipes. I tried a well prepared Martinez and then found the Latin Lover with white tequila, cachaca and pineapple and lime juice very refreshing. The New York Sour with bourbon, lime juice, sugar syrup, egg white and fortified red wine was the drink with the unofficial star I always like to make a note of, while the Mediterra with masticha liqueur, lemon juice, spicy maple syrup, yogurt and mint would surely have been my next choice if I had not already visited so many bars before reaching La Doze.
(1 Vilara & Syngrou St.)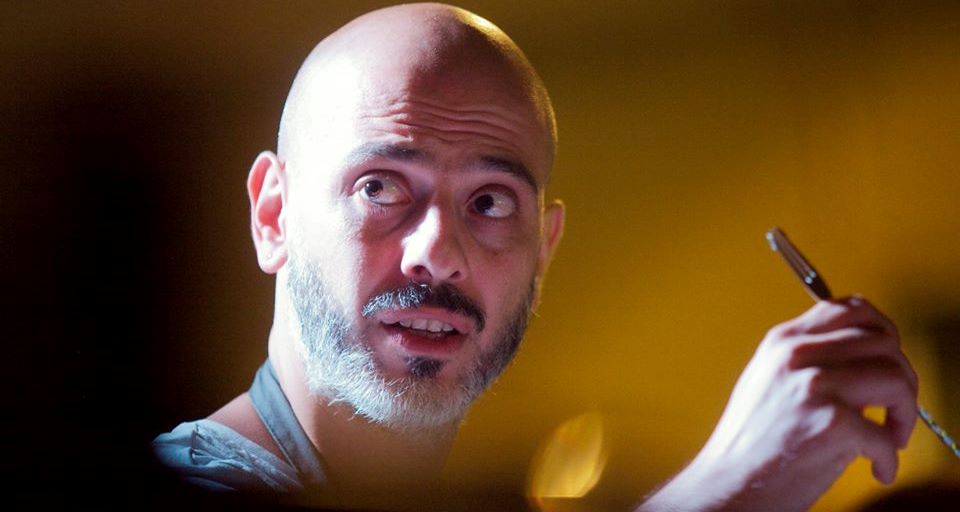 Υπόγειον
Ypogeion
To put it plainly and simply, the illustrious Olympion in Aristotelous Square is one of the most emblematic venues of its kind in the country. Dark shades prevail, each table is occupied by fashionably attired customers, the bar on the ground floor is one of the most inviting imaginable, and descending the stairs you reach Ypogeion (lit. Basement) where there is a second, quieter bar that could easily be the cosy living room of any tastefully appointed home. Logs burning in the fireplace, leather couches, a well presented bar along one side... and all this before we reach an even lower level with an equally impressive atmosphere, a large bar, dance music and patrons whose elegance appearance confirms Thessaloniki's reputation for sartorial splendour. So, where to drink? Personally, I would choose the ground floor bar, especially in view of the recent recruitment of Teo Terzopoulos who we used to see at Elvis. I would let him play with my mood and taste preferences and I'm sure I wouldn't be disappointed. But if I chose to spend my evening in Ypogeion, the next time I would ask its bartender Yannis Fragos for a Tanqueray with tonic and a dash of bitters, for as I learned, it is not practical to expect to order from a cocktail menu after 1 in the morning. If you insist – as I did – you may eventually secure a Dry Martini, but even then, don't expect too much. From personal experience, after three attempts, I was unable to enjoy it with a twist of lemon (which I had requested) but instead with olives (which I don't like). This was attributed to "bad timing", as I was informed by Fragos himself, who is generally regarded as one of the leading lights on the Thessaloniki bar scene. I have no reason to doubt him.
(Aristotelous Square)  
User Comments
Login or register to join the conversation