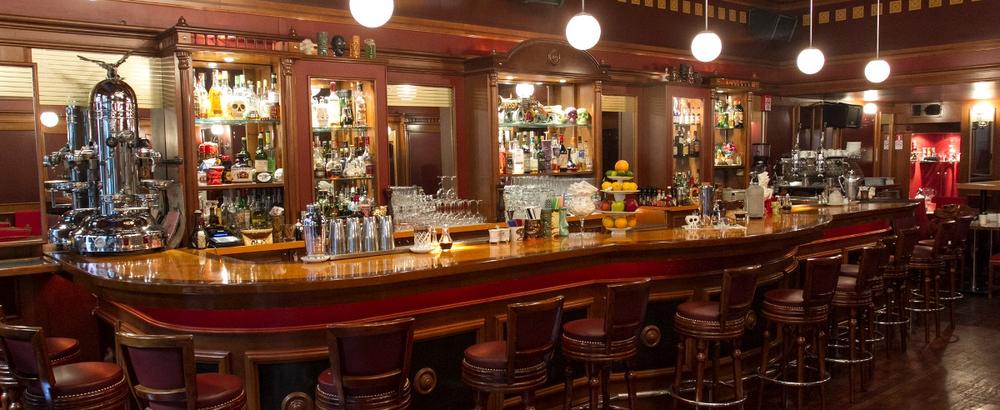 Using Eleni Nikoloulia's December 10th 2014 article as a starting point, I would agree that the measures used in 42's cocktails are always so precise that they never let down their loyal fans. 
I sat down with Christos Chousseas to discuss his daring new plans, which I will reveal at a later date, a few days before the late February launch of his new cocktail menu. Somewhere between a hot chocolate spiced with rum and red fruit and a classic Negroni, for medicinal purposes only of course, I tried to make sense of his journey.  The one that's brought him to the new menu entitled Sipping Beatles (an unfolding into the wabi-sabi way), via Memento Mori (the current menu) and Wabi-Sabi, the Japanese art of imperfection, which reminds us that we are just passing by this planet and that both our bodies and the world around us are part of a cyclical pattern.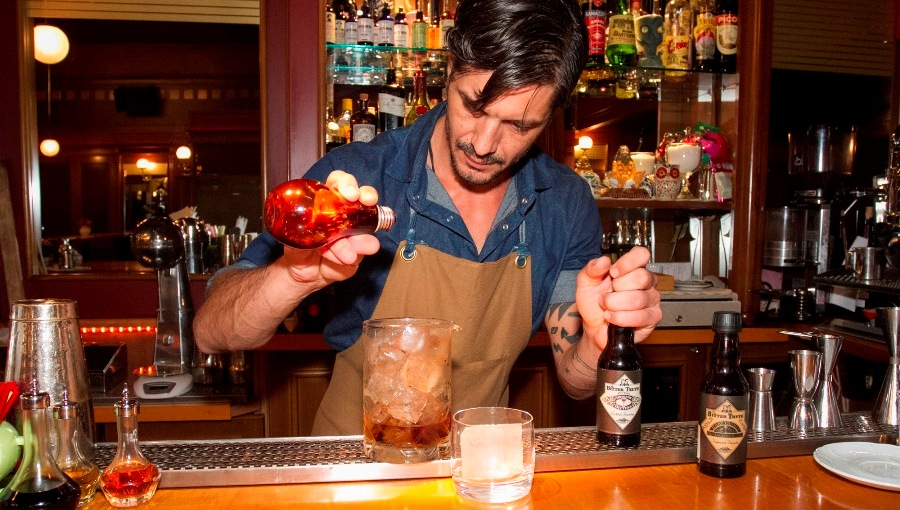 I decided to keep my questions for the day of the presentation and focused instead on how much a cocktail can vary if the bartender is not precise with his measures. I also wanted to find out more about the recent trend for aromatic lower A.B.V. cocktails which are very easy to drink and therefore lead to multiple orders. 
Listening to Chousseas speak I deduced that he doesn't really care about whether his philosophical restlessness can be comprehended by most people but rather that he comes here to relax, make top innovative cocktails with great ingredients and enjoy some good music played at a volume that allows for people to actually be able to hear each other. He is happy to have created a stylishly atmospheric bar which makes you feel like it's always been there and that it could easily belong in London, Paris or New York. 
His core ethos is to create something irrespective of current trends. He wanted to have a bar that might not necessarily be full all the time but one that you will always go to when you want to meet up with your friends or someone special and have a good drink. In other words a timeless, welcoming space which deserves the title of the best high end bar in Athens. 
Kolokotroni 3, Athens. Tel: 213 0052153
User Comments
Login or register to join the conversation