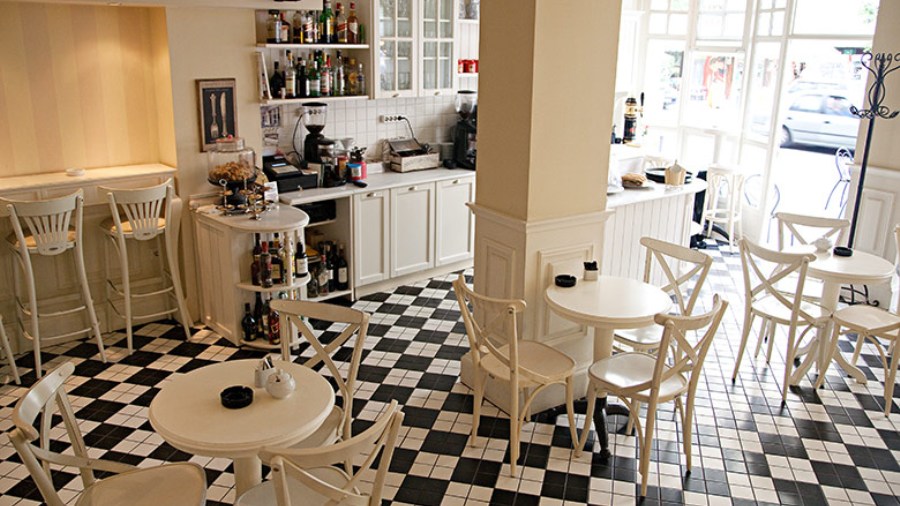 Watching Savvas Smalis prepare his bench before the evening began, I was thinking how daring you would need to be to try cooking and bartending at the same time. That's what intrigued me when we were invited to Thessaloniki to witness the food & cocktails pairing at Mon Frére.
To be perfectly honest, I wasn't floored.  I knew Smalis had made the decision to combine both a while back. 'I'm not interested in just working as a cook or bartender. I think one is intrinsically connected to the other and that's what excites me. Cooking has broadened my horizons when it comes to bartending as I have been thinking of cocktail combinations that wouldn't have even crossed my mind previously. And vice versa obviously'.
How does he do it? He created the cocktail list at the very cosy Mon Frére while being the chef at Macedonia Palace's Symposium restaurant. Two years ago, when he was first starting out, he worked at Sani Resort's Water restaurant with the amazing Yiannis Parikos, who he considers his mentor.  As he goes through his final prep, he tells me how lucky he is to have such a good relationship with Mon Frére's owners. Same goes for his colleagues: Elias Maslaris, Thodoris Georgantas and young chef Maria Ivanova who was by his side on the night we visited as the dishes were pretty demanding.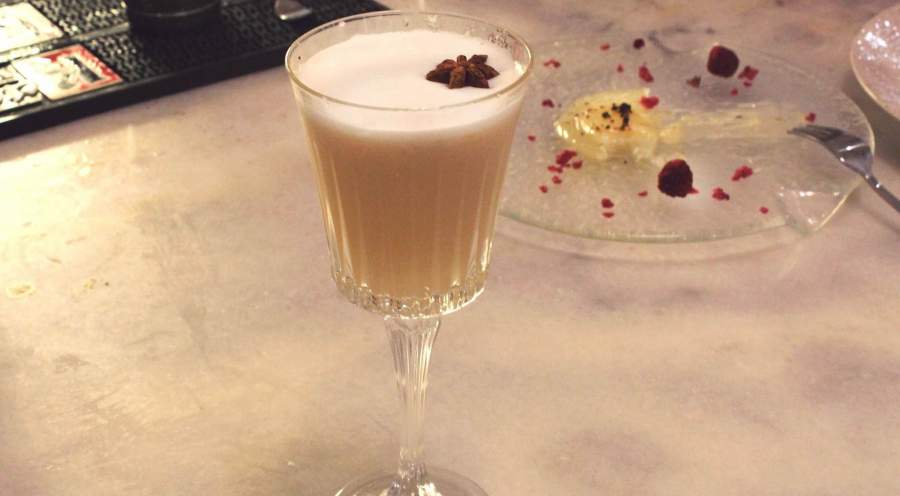 The proof is in the pudding though so let's move on.  Savvas Smalis' menu started a bit awkwardly with a sautéed shrimp, ginger and honey and unfortunately the end result was a bit overwhelming. The situation was saved by the very good cocktail from Mon Frére's winter menu. It's called Ivmary and is a combination of Tanqueray Ten with lime, carrots, orange and vanilla which made up for the awkward dish. The scallop on wakame, avocado cream and tangerine had a few texture issues but it was tasty and refreshing.  The Bulleit Ray with Morai coconut milk (the menu's second cocktail), worked perfectly with the scallop dish as it combined seasonal produce. At this point we were served the highlight of the evening. A wonderful terrine of foie gras in a green apple and lime bark served with a kennel of five spices ice cream which was one of the best dishes I've tried in quite a while. It was paired with a 'For Angels', a cocktail with Don Julio Reposado, celery, apple and cardamom which lived up to expectations. The penultimate dish was a lovely roasted duck with mango and beetroot chutney. The See the Fire cocktail with chocolate bitters, chamomile and Bulleit completed a charming setting although the cocktail itself needs a bit more work with balancing its ingredients. We ended with a lemon pie stuffed lemon jelly ravioli whose acidity was softened a little with 'Pil', made with Ketel one, cooked pear, lime and egg white. 
Despite its weak points, Savvas Smalis' menu had some good ideas, some good executions and two great dishes and cocktails that showed both finesse and courage. He is now on our to-watch list as he moves forward with a unique bar by Thessaloniki's standards but one which is part of a trend that's gaining more followers all the time. Will he become one of its main advocates?
Info: Karolou Deal 6, Thessaloniki
User Comments
Login or register to join the conversation