In the beginning there was Metaxa.  It existed even when tsipouro was exclusively sold as homemade spirit in your local coal store.  An array of stars later, the jewel in the Metaxa crown is the great AEN.  None of the distillations in its collection are considered tsipouro, but rather a category of their own due their unique mixture of aged wines, including some Moscato from Samos.  The AEN blend is a very exclusive option at 1,400 euros but its more affordable little brother, the Private Reserve is a piece of art.  Balancing perfectly between finesse and intensity, full of honey, raisins, orange peel, cinnamon, smoke, dried figs and plum preserve.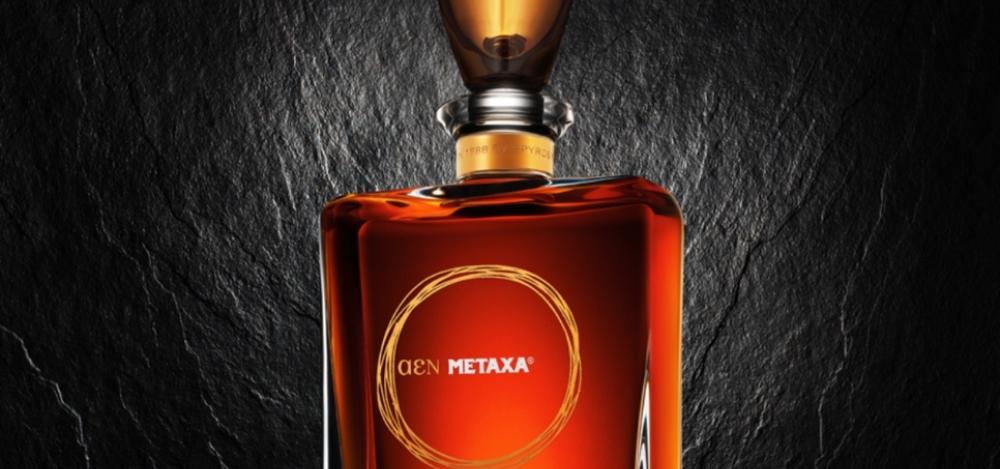 Two very capable winemakers, an acclaimed oenologist and a great distiller come together to wow us with their aged gems; one literally better than the other.
The emblematic, 5 year Tsililis Dark Cave, made its impression from the moment it entered the market.  With its iconic bottle and incomparable mixture of citrus, mocha, dried prunes and raisins, it takes your breath away with its intensity and flair.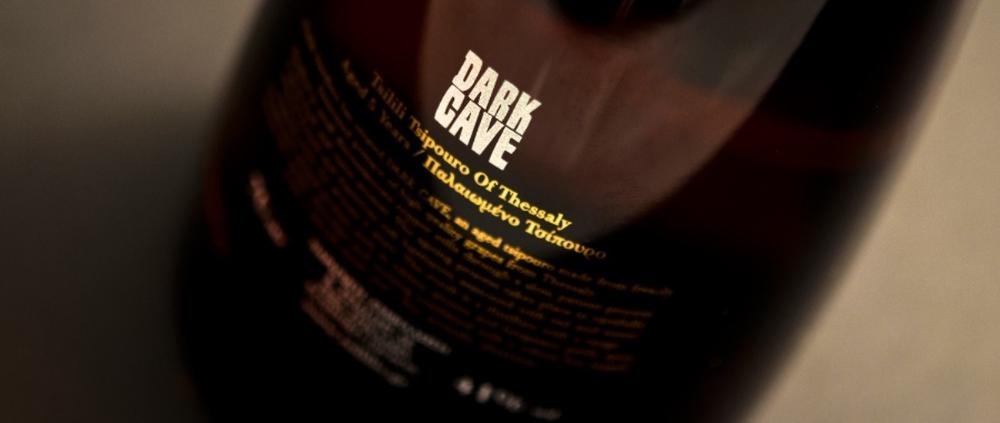 Along the same lines, oenologist Thanasis Karathanos pleasantly surprised everyone when he launched his Puro.  A complex tsipouro from Karditsa Black Moscato, it really made his constant experimentation worthwhile.  This very exclusive and hard to get distillation, packs a spicy punch with honey, raisin, sultanas and bergamot in a beautifully incorporated barrel.
Drama based oenologist Kostas Lazaridis was one of the first people to put tsipouro in a barrel at a time when very few really thought that highly of it.  The time he spent on it plus his constant development has led to Methexis Cigar being one of the best in its category.  Its basic ingredients are super ripe Sauvignon grapes so that the distilled product has finesse with a light aroma of coconut, pineapple compote and tobacco leaves.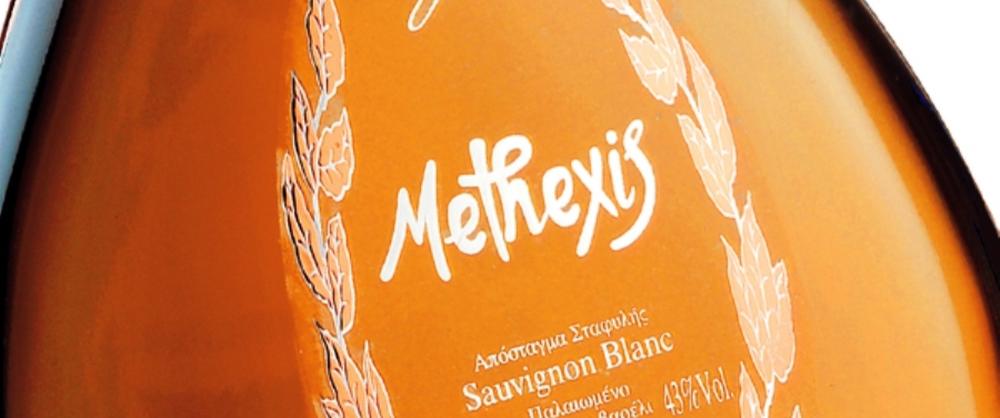 The 'Apostagma Oenou Paleothen' (Distilled Paleothen Wine) is Thanasi Parparousi's gem.  A great distilled spirit.  Like his colleague in Drama, Thanasis Parparousis saw a gap in the market and launched an eau de vin from unripened Sideritis grapes, allowing the fruit to come to the forefront even after a 12 year barrel ageing process.  Peach preserve also comes through, as does butter toffee, oak wood and a real creamy mouth-feel which can only be described by one word, finesse.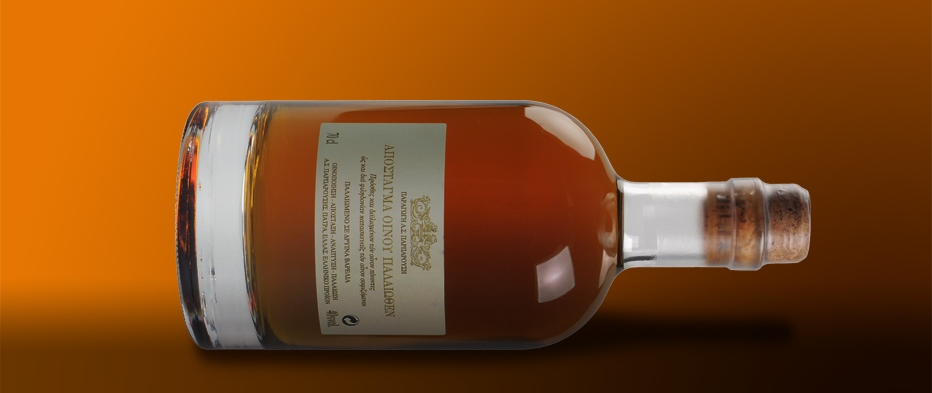 We are also monitoring some other very interesting developments, which fill us with hope and anticipation for the future of tsipouro and Greek distillations in general.
A prime example in this category is the Semeli distillation, which doesn't allow much doubt that it is tsipouro based with its ripe and rich flavour and spicy aftertaste.  Other interesting propositions are the Markoyiannis winery's lighter version of tsipouro with notes of chamomile and vanilla, and the Apostolakis Manifesto Greco, which gently balances an intensely aromatic character and a spicy mouth-feel.
The Kardasis aged tsipouro on the other hand has a more rustic, even brutal character, but done with a well-balanced spiced bouquet and smoky overtones.  The Panayiotis Kosteas tsipouro is more or less along the same lines with tasty and sweet fruit aromas and a sharp spicy mouth-feel. Other good aged tsipoura are: Zinos Zitsa and Verino.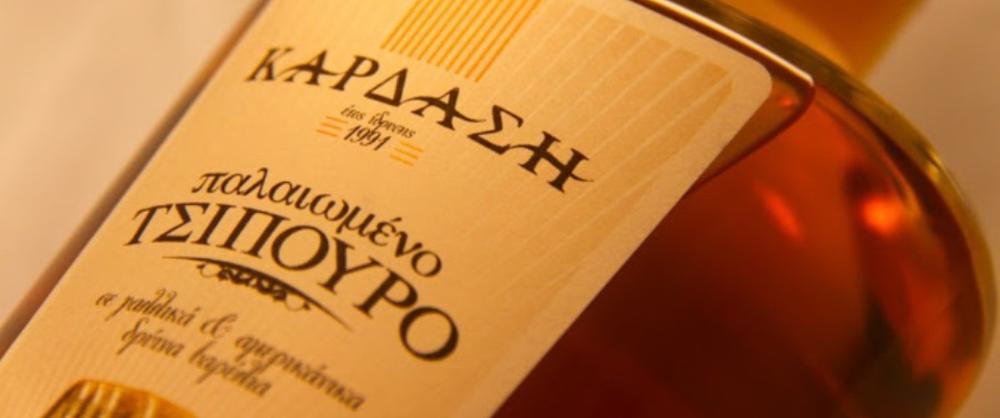 Opinions are split about how you should serve an aged tsipouro.
  I personally feel that despite its common cognac ancestry, one from grapes and the other from wine, our aged tsipouro is better enjoyed from a little tulip shaped malt glass with a tight rim.  Ice is OK, the colder the better.  As far as the tiny grappa glasses that many prefer, I think it's too claustrophobic for this spirit as it restricts its aromas which can be very complex and must be allowed to develop in one, two, maybe even three bouquets.  A good cigar, chocolate, nuts, chestnuts in particular and dried fruit are the best accompaniments, although I would try something like smoked fish or fish roe.
User Comments
Login or register to join the conversation