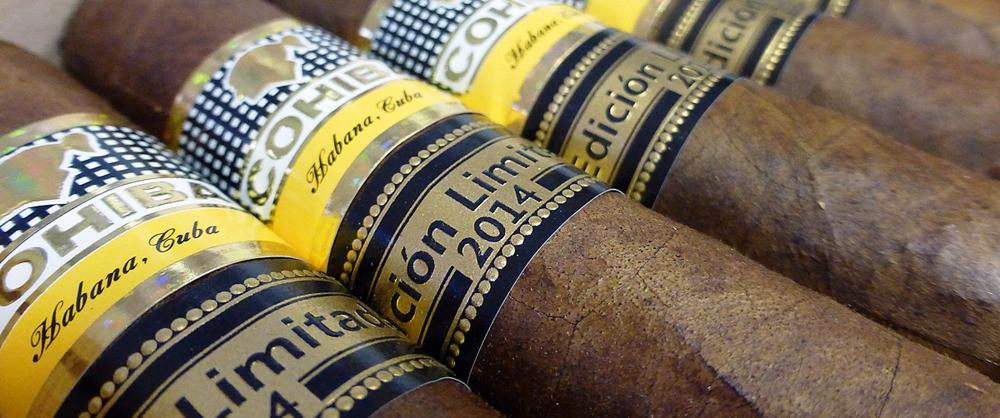 It's Tuesday afternoon, we have a new government and this is one of my work days that many would envy. I am trying the second Cohiba Robusto Supremo and this time I thought I would give it the treatment it deserves: a Hennessy Paradis which has been staring at me for the past 13 months.  It is a wonderfully complex and silky cognac, a perfect accompaniment to a top Edicion Limitada especially a Cohiba Edicion Limitada, a brand I love as it has given us some of the best cigars ever made!  The more experienced among us will remember 2004's Sublimes or the more recent Cohiba 1966.  The Robustos Supremos, the thickest cigars ever made in recent Cuban history, are very much of the same high standard.  They need some more time to mature but they are already showing their huge potential. 
This is an exceptional year for Edicion Limitada since all three cigars in the series are truly fantastic.  The Partagas Seleccion Privada, which I wrote about here, are the same size as the H.Upmann Magnum 50 (another great Edicion Limitada from 2005) and given a few years to mature will be as good as the stunning Partagas Serie D No1 EL 2004.  Bolivar returns for only the second time (after the great 2009 Petit Belicosos) with the Super Coronoas and proves that the unique Edicion Limitada qualities (spicy, roasted flavours) work well with this more sophisticated Cuban brand. It's worth pointing out that the Bolivar are not yet available in Greece. 
Partagas Seleccion Privada EL 2014
Rating: 9/10
Length: 160mm
Diameter: 50 (19,84mm)
A softer, silkier taste compared to other Partagas Edicion Limitada, this is a great cigar now but has great aging potential as well.
  The typically earthy character of the brand is added to aromas of roasted coffee beans, cocoa and sweet spices.
Scoreboard Key
0 - 3

Poor

3.5 - 4

Average

4.5

Acceptable

5 - 5.5

Satisfactory

6 - 6.5

Good

7 - 8

Very Good

8.5 - 9

Outstanding

9.5 - 10

Excellent
| | | | | | | | |
| --- | --- | --- | --- | --- | --- | --- | --- |
| 0 - 3 | 3.5 - 4 | 4.5 | 5 - 5.5 | 6 - 6.5 | 7 - 8 | 8.5 - 9 | 9.5 - 10 |
| Poor | Average | Acceptable | Satisfactory | Good | Very Good | Outstanding | Excellent |
User Comments
Login or register to join the conversation