The 10th Sani Gourmet Festival has just concluded its trip down the silk road and we're already looking forward to the next event.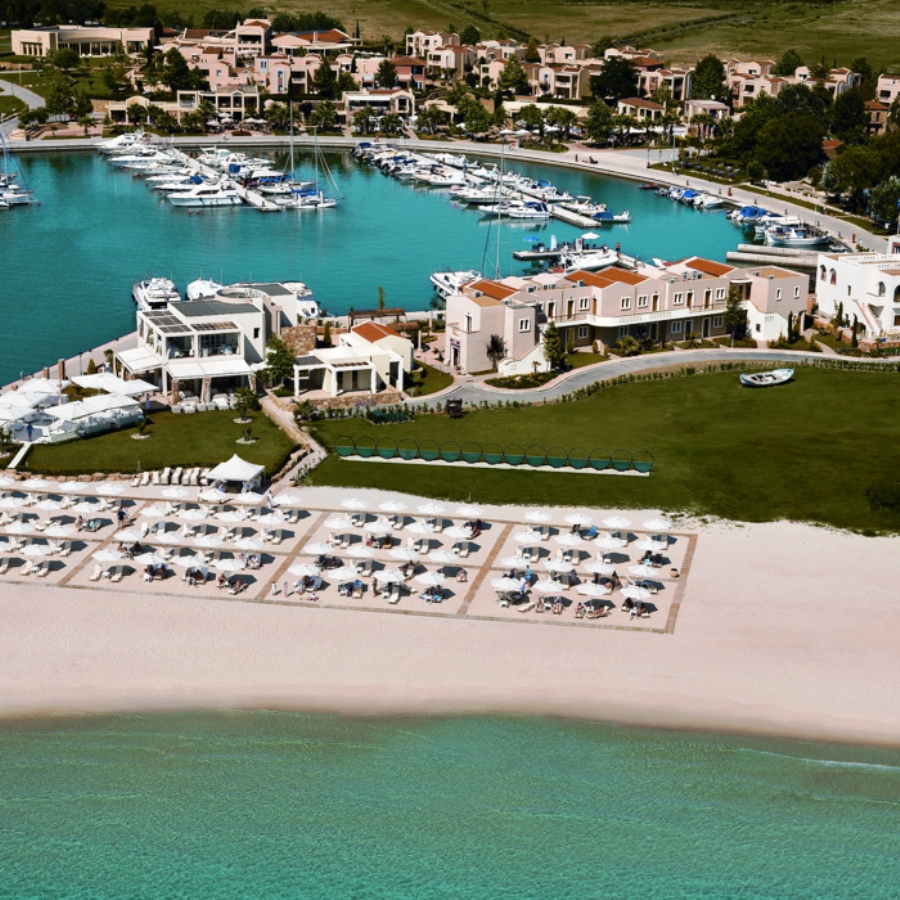 The 3-day Sani Gourmet Festival signals the beginning of summer for me.  Especially when the weather is as good as it was this year, combined with staying at a fabulous resort like Porto Sani, right in the middle of the marina, then summer is most definitely here.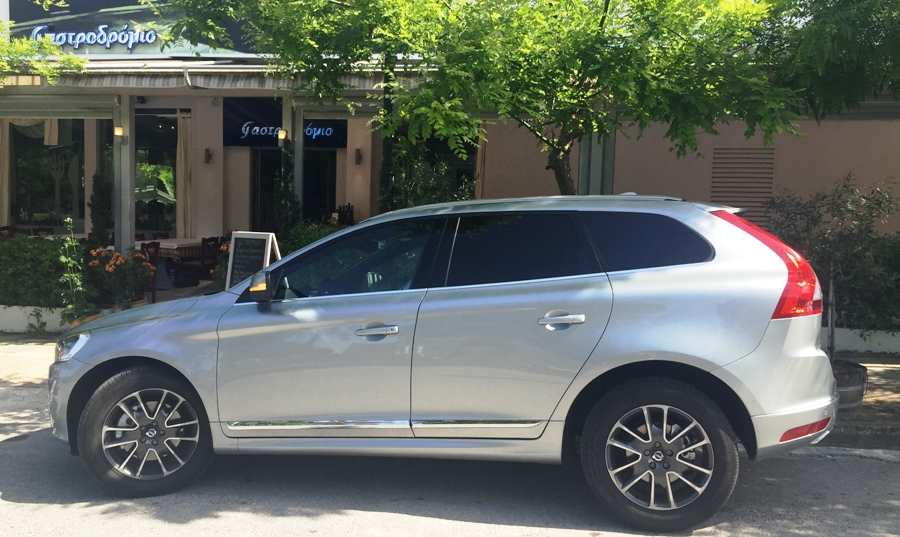 My trip could have easily ended before it even began.  I was too busy enjoying the inside of the gorgeous Volvo XC60 on a very slow moving Kifissias avenue, when my car stopped within inches of the taxi ahead of me.  Thank Christ for Volvo's security systems, which make having an accident a pretty unlikely option.
The rest of the trip went by without a hitch and in incredible comfort while listening to our favourite songs via the iphone we'd connected to the sound system.  The car seemed to devour the distance as we got to Litochoro for our favourite stop at Gastrodromio En Olympo in just 3 hours. I did put my foot down a little and it drove like a dream I must say.
An hour and a half later we arrived at a fully booked Sani Resort, which was operating at full capacity for the whole month of May! We started with a cocktail at the hotel bar, which like all the other bars in the hotel complex, is overseen by Telis Papadopoulos who has made a considerable difference already as compared to last year.  The result was a perfect Negroni with my own selection of vermouth and gin, served with an iceball in front of Porto Sani's lagoon.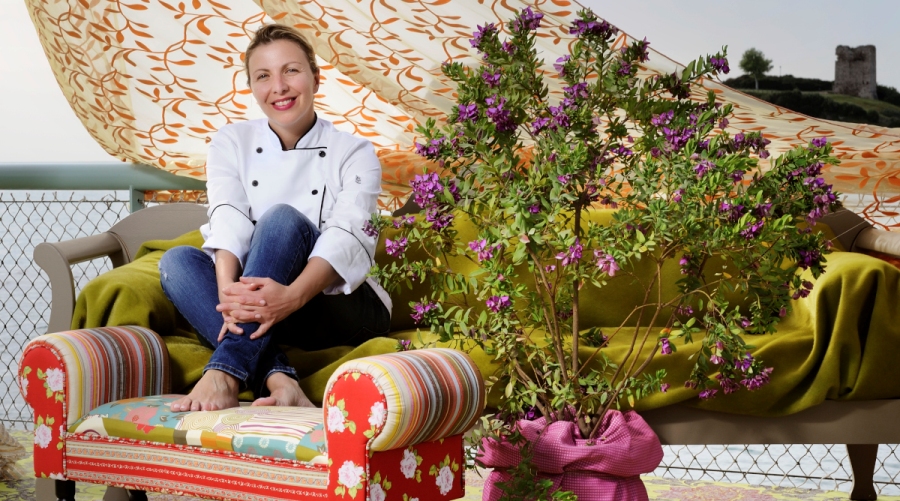 Our first stop on our miniature silk road was Georgia.  Chef Tamara (Tekuna) Gachechiladze, who is considered the queen of Georgian fusion cuisine, has worked in many Tbilisi restaurants as well as with the famous Alain Passard.  She cooked in Chysanthos Karamolegos' Tomato and presented a simple but perfectly executed menu of earthy flavours. I loved the lamb chops with a plum and nut sauce.
The next day was a non stop eatathon! We began with an a la carte breakfast at Porto Sani's aristocratic Byblos, that is to say away from any screaming children.  We chilled out on the beach right in front of Sea You and had a chance to chat with the restaurant's new Japanese chef, Katsu, who we first met at the Greek outposts of Matsuhisa about 5 years ago.  He has very ambitious plans for the restaurant which is now managed by the resort and not Apostolos Trastelis.
We went to Sani Beach hotel at lunchtime and tried the dinner menu at Apostolos Trastelis' Grill restaurant with chef Yiorgos Stylianoudakis at the helm.  Everything was gorgeous, the juicy chilli con carne, the impressive steak Tomahawk, the lobster and the ribeye with melted gorgonzola.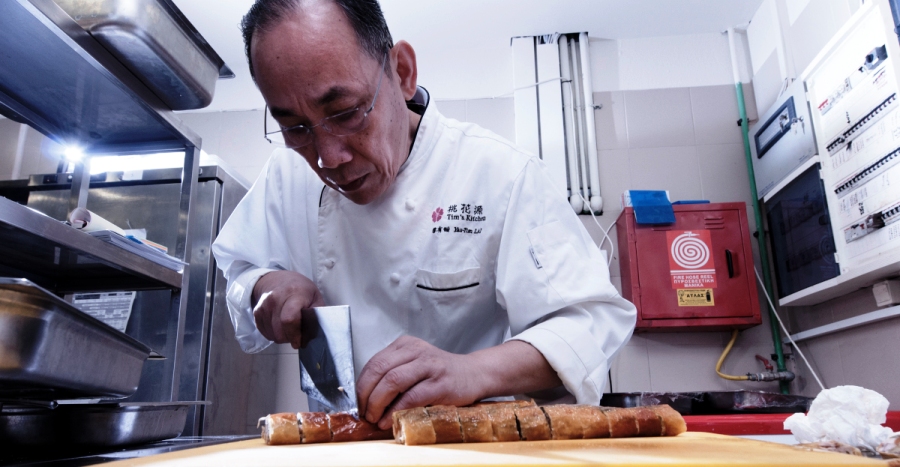 In the evening, after some more Negronis, we returned to Sea You for Chinese chef Yau Tim Lai who was the person whose food I was most looking forward to tasting.  With a whole host of awards to his name, two Michelin stars for his Macau restaurant, Tim's Kitchen, and one for this other restaurant under the same name in Hong Kong. I was so excited to be tasting a cuisine which we don't really have the opportunity to enjoy in Greece, not at a gourmet level anyway. The result was a let down though.  Thankfully the wine pairings Yiorgos Loukas and Genius in Gastronomy had put together and the wine selections the sponsors had put on for us saved the evening…These kinds of 'off nights', when a chef is only making a guest appearance, are to be expected. 
Our third day was more laid back.  We swam and laid out by Porto Sani's beach and then had some seafood at Alexis.  This wonderful fish restaurant by the marina is exactly what we'd like the ultimate Greek taverna to be: stylish, in a beautifully kept garden with the marina boats in the background, attentive service and fresh food.  We always make a point of eating here when we visit Sani Resort.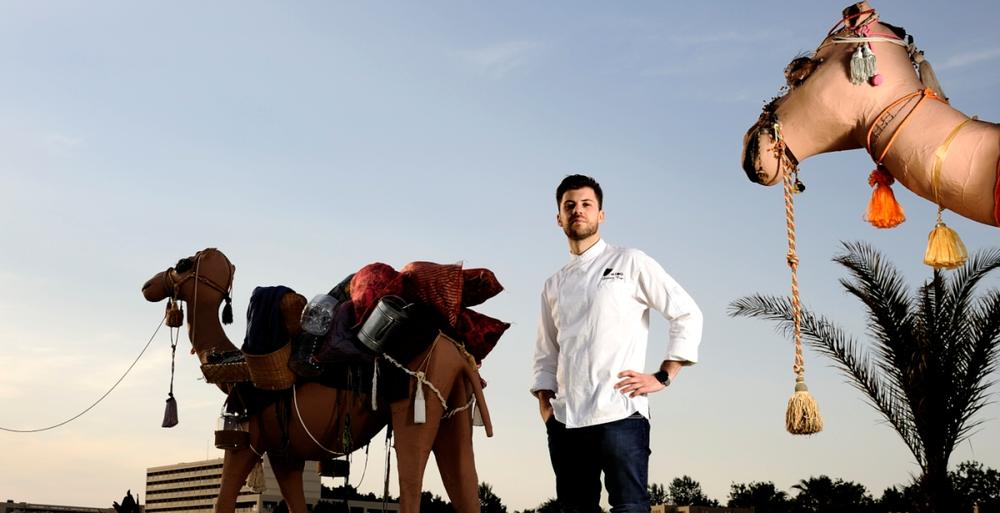 Our long weekend and our own silk road ended with a bang!  Lorenzo Cogo is the youngest Italian to ever achieve a Michelin star, which he earned at just 25 for his own restaurant, El Coq, at Marano Vicentino near Venice. At the ripe old age of 29, he can now demonstrate a multifaceted talent and a rare, deep understanding of food.  The menu he prepared for us at gorgeous Water (Asteria Suites' gourmet restaurant) was a revelation and one of Sani Gourmet Festival's top moments!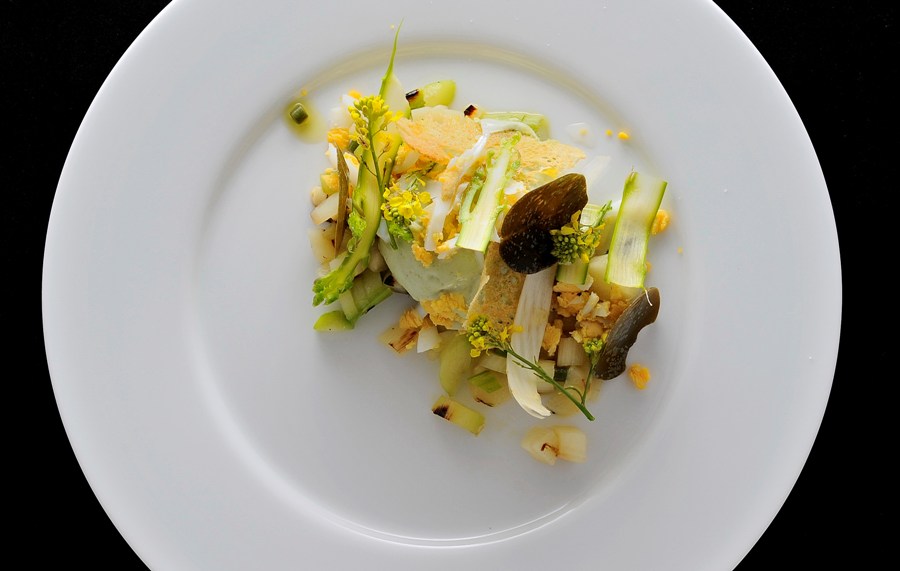 His dishes were technically brilliant, inspired and harmonious.  The little touches of fresh oregano or little camomile flowers were added on the spot as the chef had a few hours to get inspired by his surroundings, thus proving his dexterity and ability to be flexible.  His menu was truly spectacular: from the exemplary taleggio risotto, plum must and radicchio powder to the super refined dish of crispy asparagus, egg and tarragon, or even the juicy pork belly with caramelised yoghurt and vegetable pickles, whatever we sampled was at the same high level!
You can pretty much guarantee a second Michelin star very soon and I am certain he will be a big name on an international level in the near future. It's these kinds of moments which prove how important events like Sani Gourmet Festival actually are.
  We cannot wait to come back…
User Comments
Login or register to join the conversation