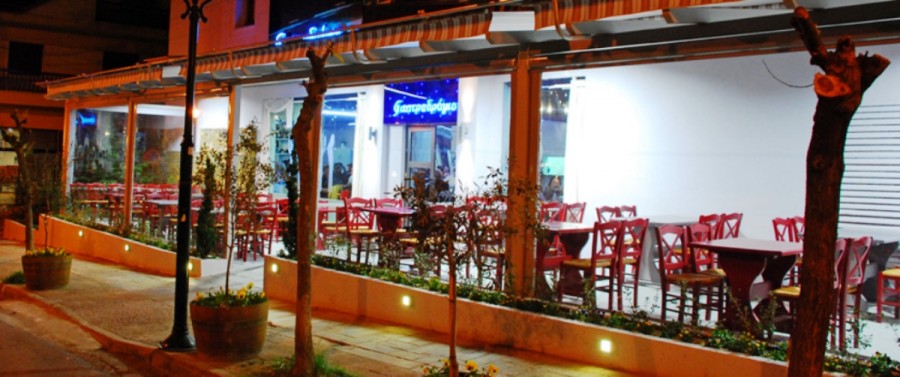 The first time I went was five years ago, before the restaurant moved to its new, more open-hearted and more centrally located space. At the time, I had been really impressed by the incredible wine list, the personality and passion of chef-patron Andreas Gavris and of course his exuberant cuisine, which did however suffer from certain creative mishaps. That said, on my most recent visit, last week, I found Gastrodromio in tip-top form!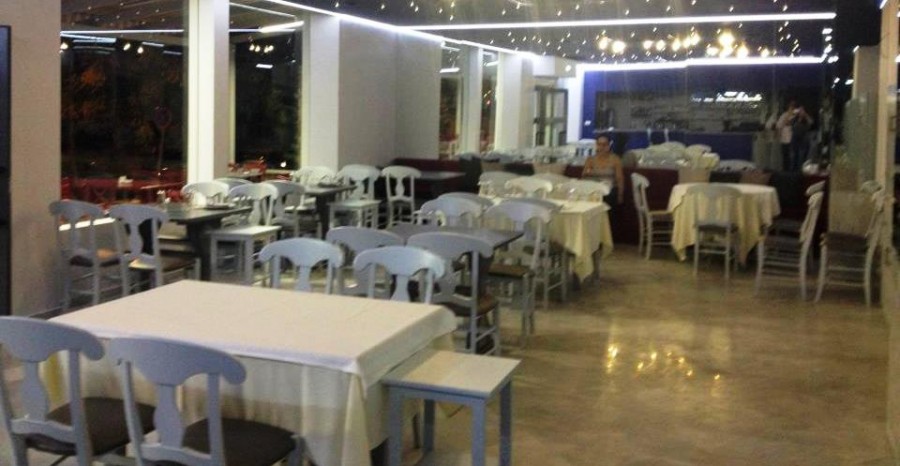 Andreas Gavris' cuisine is characterised by exuberance, intensity of flavour and technique. It is firmly based on local traditions, yet on occasions it's not afraid to approach them with a creative spirit. For instance, traditional bourani (rice with herbs, nettle and onion) is served here as a delicious risotto, enhanced with wild mushrooms and truffle oil, which even the best Italian restaurant in Athens would be proud to call its own. The Kavourmas beef from Thrace is outstanding, melting in the mouth and cleverly served with an exquisite red pepper sauce and delicate "ribbons" of graviera cheese. Even a simple green salad with chicken is special, thanks to the juicy and flavoursome chicken, garden-fresh greens and expert tossing; with just a little less dressing it would be perfection itself. Among the main courses, the "simple" meat balls in lemon sauce are delectable, accompanied by a purée of oven baked potatoes with oregano, which is sublime, while the rabbit – pot-braised for 12 hours – with rosemary is tender, succulent and deeply flavourful. And finally, the "tweaked" baklava with broken wheat, nuts and olive oil is light, crunchy and quite delicious.
The wine list too is worthy of special mention. Extensive, compiled with knowledge and passion, it constitutes a study in Greek wine production which would be the envy of any Greek restaurant! You will find a plethora of exceptional wines, with many labels available in three, four or even more vintages, along with a large number of excellent imported wines. All at prices that induce any serious oenophile to taste as many as humanly possible!
As I noted at the beginning, Gastrodromio is reason alone to make the trip. But it would be totally incomprehensible when driving to Thessaloniki or Macedonia, for any reason at all, not to make a 5 km diversion off the motorway to savour this gastronomic experience!
Gastrodromio
Phone: (+3023520) 21300
Website: http://www.gastrodromio.gr
Open: Daily, noon- evening
Price per person (€)*: €20-40
* we do our best to reflect the actual price range per-person of a full meal including first and main courses, desert, water and half a bottle of wine or one beer depending on the type of restaurant.
Scoreboard Key
0 - 3

Poor

3.5 - 4

Average

4.5

Acceptable

5 - 5.5

Satisfactory

6 - 6.5

Good

7 - 8

Very Good

8.5 - 9

Outstanding

9.5 - 10

Excellent
| | | | | | | | |
| --- | --- | --- | --- | --- | --- | --- | --- |
| 0 - 3 | 3.5 - 4 | 4.5 | 5 - 5.5 | 6 - 6.5 | 7 - 8 | 8.5 - 9 | 9.5 - 10 |
| Poor | Average | Acceptable | Satisfactory | Good | Very Good | Outstanding | Excellent |
User Comments
Login or register to join the conversation