Can such a popular destination for tourists offer good food? The answer is yes, and the locals know where, even if it is eateries that would never catch your eye… So, take note of our suggestions for good food outside hotels: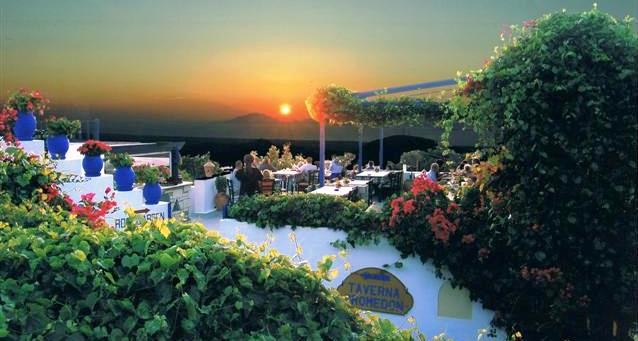 - The taverna Oromedon, on the hill just on the outskirts of the village of Zia, is where to go for goat stuffed with herbs, rice and livers, roasted in the traditional way in a mud oven. The décor is simple, the view wonderful and from a lofty vantage point, and the traditional cuisine of Kos is presented in all its glory. (Averoff 26, tel. 22420 20170)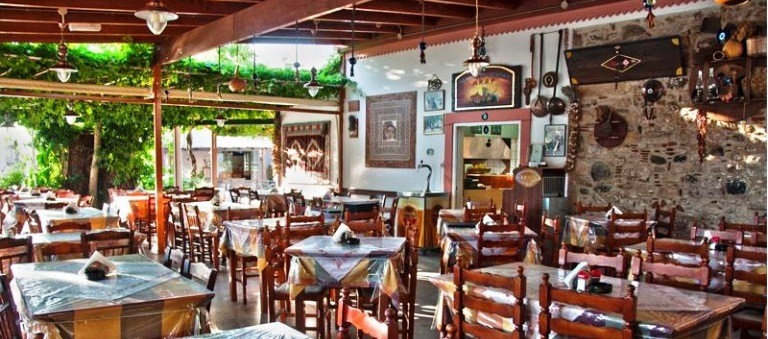 - Arap is located in the Turkish quarter of Platani, just outside the town of Kos. Naturally this is the place for juicy pork Iskender kebab with fragrant spices, courgette flowers stuffed with rice and, of course, lahmajoun with minced beef. It goes without saying that dessert should be kazandibi. (Tel. 22420 28442)
- Kalymnos by Pericles sits right on the front of a pretty port. It has a cool courtyard and just smells of summer. Locals go there for its shrimp from Symi, fresh baby squid and traditional Mirmizeli, a local take on the traditional Cretan dakos, a rusk-tomato-and-feta salad, which includes anchovies. (Mastichari, tel. 22420 59197)
- Fans of meat are will become regulars at this traditional taverna, which has what it takes to lift the beef kebab with cumin to a new level. Lambros, in the town of Kos, also serves generous portions of juicy pork souvlaki and mouth-watering veal cutlets. (Tel. 22420 28808)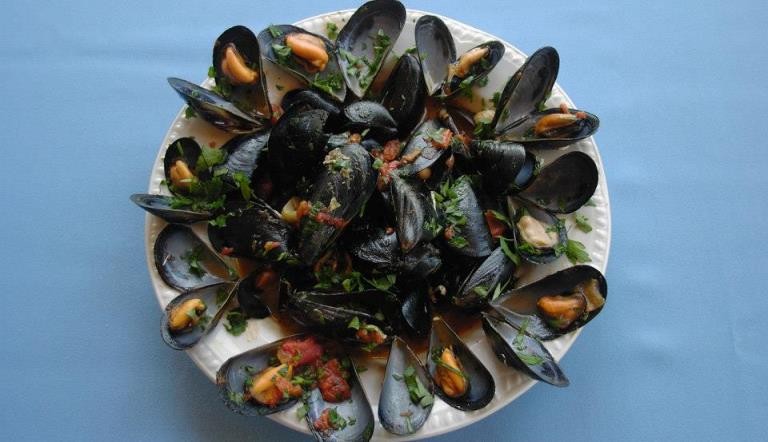 - If Italian cuisine is what you're looking for, stay downtown and look for Tony at Trattoria Degli Amici. He may not know much about interior design but this matters little when the menu offers farm-fresh beef carpaccio, beautifully cooked tagliatelle with fresh mushrooms and a large selection of well-cooked pizzas and bruschettas. (Vassileos Georgiou 22, tel. 22420 26568)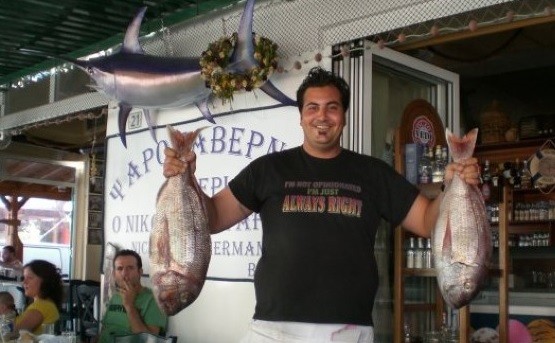 - Nikolas o Psaras (Nikolas the Fisherman) – known by locals as Larry – is, of course, the place to enjoy the treats of the sea. Try the very good tuna carpaccio, delicious sun-dried octopus and hard-to-find shellfish in even rarer variations. (Averoff 21, tel. 22420 23098)
- Evdokia, on the other hand, excels in home-style cooking. The pork with celery and leeks, and the beetroot salad have something of a reputation, while if it's stuffed tomatoes or iachni (vegetables cooked in tomato sauce) that you're after, you have to get there early. (Bouboulinas 13, tel. 22420 28525)
- If you're in Kefalos, ask around for the taverna Limnionas, serving fresh large fish, the ideal choice after a swim at one of the area's lovely beaches. (Tel. 22420 85301)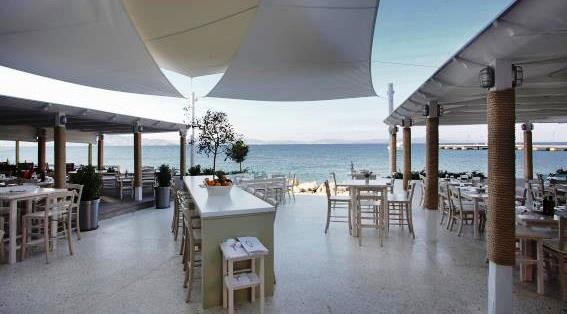 - Now if it's the combination of an island ambience and good food that you're looking for, head to Barbouni, which specializes in fish, has a penchant for Mediterranean cooking and offers the whole package of happy memories by the sea.
User Comments
Login or register to join the conversation