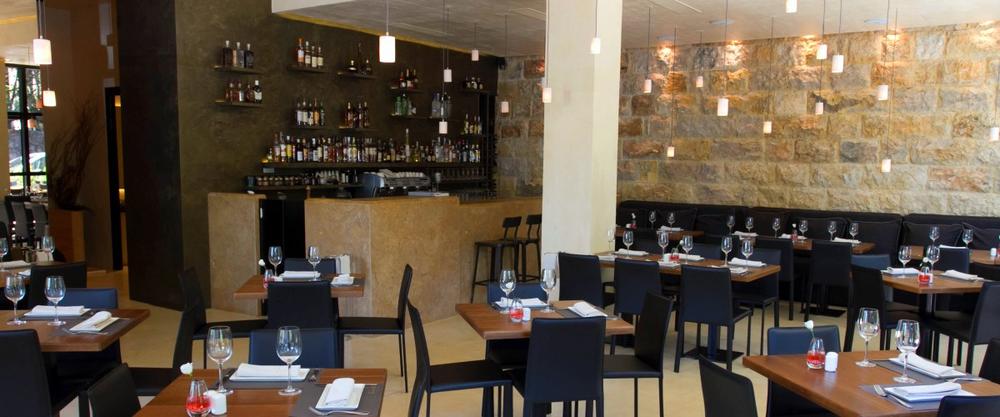 Tesoro Mio is an attractive and stylish all-day Italian restaurant, certainly the type of venue that can succeed in the area.
It got off to a flying start with good – and consistent – culinary offerings, extremely polite (though at times – perhaps understandably – a little uncoordinated) and an interesting wine list at very reasonable prices. The menu is Italian, combining successful classic dishes and more contemporary options, but also some international touches.
I tried a number of dishes and it is clear that the kitchen team is technically proficient with good ingredients at their disposal. Try the mozzarella in the modern Caprese with a selection of cherry tomatoes and you'll understand what I mean. At the same time, it is equally clear that the kitchen was far more comfortable with the Italian dishes and pasta than with the more... international offerings. One has only to compare two classic, emblematic dishes of Italy and France on offer at Tesoro Mio to understand that a good Italian restaurant should confine itself to Italian specialities. I am referring to the cotoletta alla Milanese and the fillet of Dover sole à la Meunière. The former was impeccable; juicy (exceptional meat), crisp with a wonderful buttery feel; in other words, the best milanesa currently being served in the city, reason alone to visit Tesoro Mio! The sole, however, comes in small fillets (first mistake) with a drab, lifeless sauce that bears no relation whatsoever to the "cheeky" elegance of the authentic recipe.
The fresh tagliatelle with mushrooms and white truffle oil were also exceptional and intensely aromatic. As too were the pasta with crayfish, the carpaccio and the vitello tonnato (though a larger portion would not have gone amiss), again with excellent meat, along with a very flavourful, velvety tuna sauce. If the risotto I tried had been better, I would say that the – predominantly – Italian section of the menu was faultless. I ordered the risotto with shrimp and chorizo. But it was more like a risotto prepared by a French chef! I have established that the French are often keen not to "entangle" the main recipe ingredient with the rice itself... and mine was in this category: a simple risotto with a few shrimps and pieces of chorizo sausage, but the aromas and flavour of the main ingredients played no part at all in the risotto itself, which I also would have preferred with a creamier texture.
We rounded off the meal with marvellous, classic desserts and tried some of the great cocktails prepared by Konstantinos Tsatsiras. As I mentioned previously, Tesoro Mio has got off to a very good start and can easily correct one or two culinary shortcomings. And if the prices of the dishes were nearer to the pricing policy applied for the wines, in other words reduced by 10-15%, then there would be nothing whatsoever for anyone to criticise.
Photos: Alexandros Karavaselas
User Comments
Login or register to join the conversation