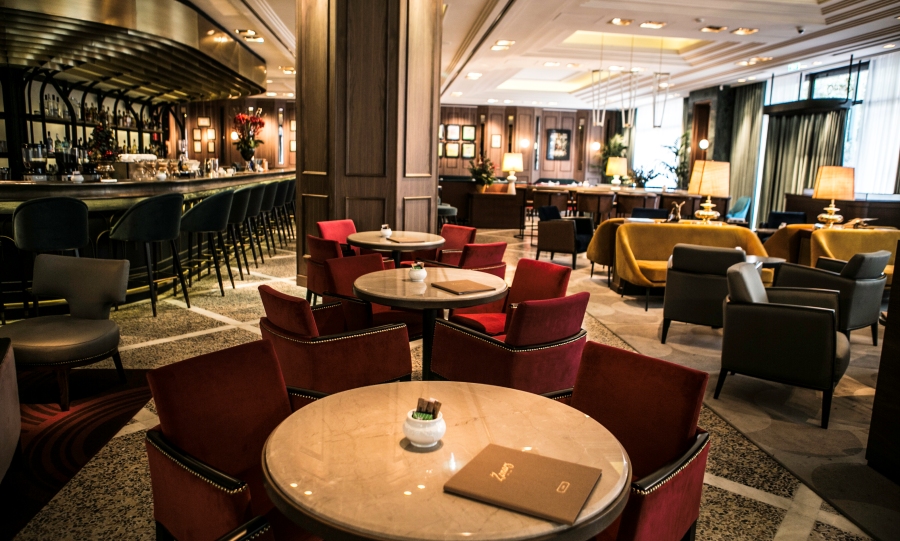 There is no doubt that Ζonars is more beautiful than ever.  Everything about the décor, including the huge bar and the well chosen furniture, creates a wonderful atmosphere.  A new classic, something the capital desperately needed. It's a space that communicates its glorious past but also feels very much of the present. 
The renovation's aesthetics are so spot on that you would naturally assume there is a solid concept evident throughout every level of the business. Spyros and Chrysanthos Panas are also experienced and successful businessmen, so I went along with high expectations for the menu here.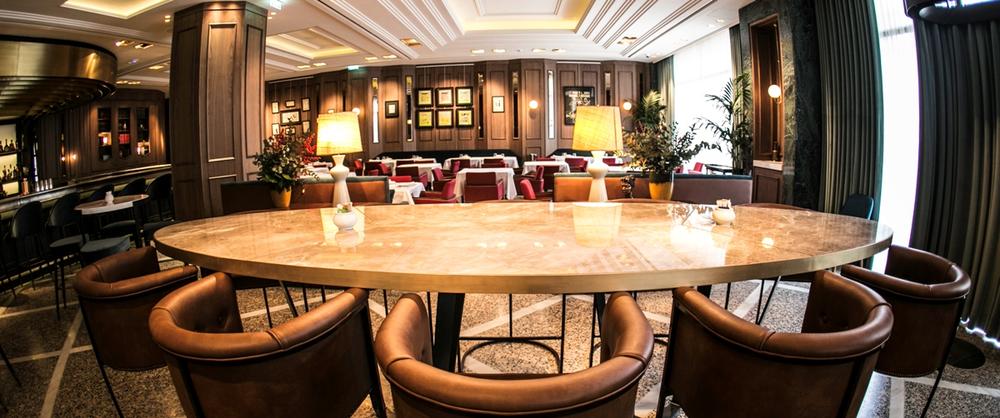 I never thought I would find a menu like the one at Island, another one of their restaurants and a landmark of the Athenian Riviera, which is totally different from Zonars in every way imaginable: décor, overall philosophy, their PR and obviously the menu itself. 
The long menu tells the story of every business they've owned, starting with the 'hard to get away from' feta in filo pastry, honey and sesame seeds, moving onto Mediterranean dishes like the wonderful lamb shank with saffron risotto and then a huge number of fusion dishes, rounded off by two pages of sushi! Sandwiched in amongst all that is a Greek salad, four classic 'magirefta' and a Chicago (a classic ice cream dessert from Zonars' heyday) that all try but don't succeed in giving the place its identity. Even the music feels like it's trying to bridge the huge divide between the surroundings and the menu.  I realised that what I was listening to was a Manolis Chiotis' cover followed by hits of the 80s. What a shame!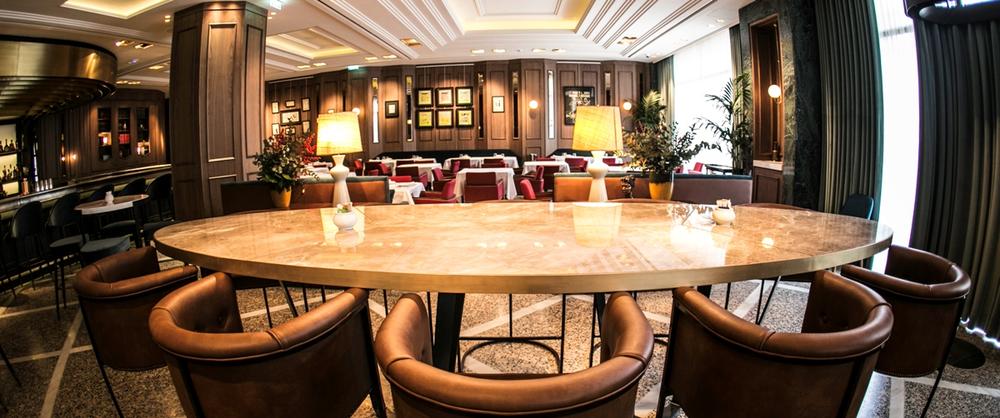 It's a shame because those menu pages negate the venue's concept. On the other hand the menu can always change fairly easily and it's still early days. They've already got through their teething problems of dealing with the huge initial crowds and now have a solid service team and the very experienced Nikos Skliras in the kitchen. 
I tried various dishes and they were tasty and well made.  As previously mentioned, I rate the lamb shank, the slow cooked salmon and the juicy grouper with a slightly spicy sauce and yuzu foam. The two (!) cabbage dolmades per portion with egg and lemon sauce and the stuffed courgettes made along the same lines, were average especially because of the thick and bland sauce. I didn't try the sushi although I can assume it was decent, just like it is at Island or Salon de Bricolage, but I really don't want to even go there. Its mere presence on this menu is totally off the mark, to put it politely!
The Panas brothers are citizens of the world and very well travelled so they don't need me to tell them what's what, but I feel I have to out of respect to them and because the restaurant they've renovated is beautiful and I really want to frequent it. London is the perfect example of the place that really knows how to do contemporary classic. Just looking at the menus at places like the Wolseley, Delaunay, Berner's Tavern or even Scott's, would give them plenty of ideas about how classic, international cuisine can be brought up to date with a comfort food twist. In this kind of setup you can introduce some classic Greek dishes as well in a much more harmonious way. 
I also need to mention the pricing.  Zonars is expensive but maybe more expensive than it should be. The pricing is to be expected in one sense but it has to relate to the quality of what's being served. They also have to sort out the insane wine prices on what is an otherwise interesting list. 
Zonars could become a classic again and an Athenian reference point but it has to find a way to be more consistent on every level. 
Zonars
Phone: +30 210 3251430
Website: http://www.panasgroup.gr/en/
Open:

Open every day for lunch and dinner

Price per person (€)*:
* we do our best to reflect the actual price range per-person of a full meal including first and main courses, desert, water and half a bottle of wine or one beer depending on the type of restaurant.
Scoreboard Key
0 - 3

Poor

3.5 - 4

Average

4.5

Acceptable

5 - 5.5

Satisfactory

6 - 6.5

Good

7 - 8

Very Good

8.5 - 9

Outstanding

9.5 - 10

Excellent
| | | | | | | | |
| --- | --- | --- | --- | --- | --- | --- | --- |
| 0 - 3 | 3.5 - 4 | 4.5 | 5 - 5.5 | 6 - 6.5 | 7 - 8 | 8.5 - 9 | 9.5 - 10 |
| Poor | Average | Acceptable | Satisfactory | Good | Very Good | Outstanding | Excellent |
User Comments
Login or register to join the conversation