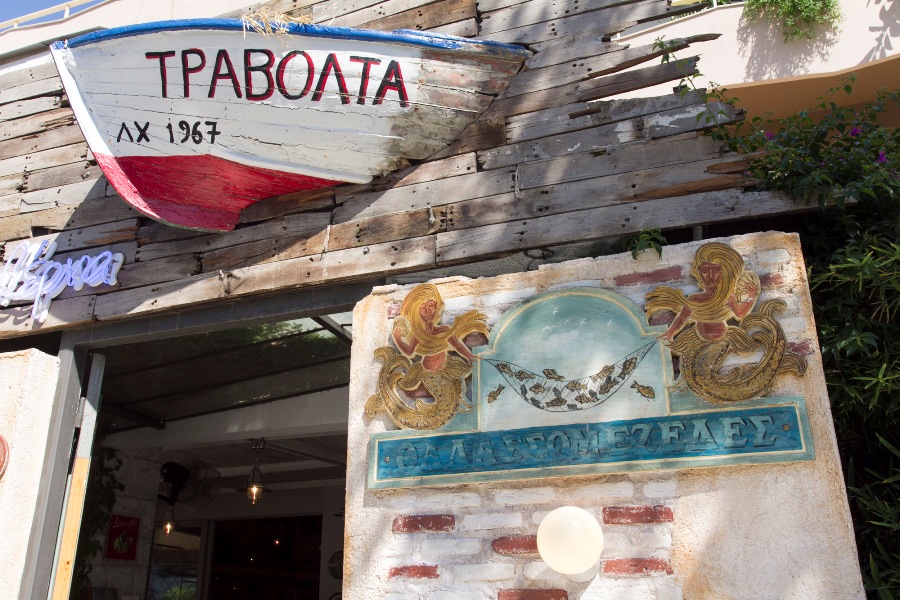 The Liakos brothers at Base Grill have discreetly been doing some amazing work with their main ingredients. And I don't just mean the obvious... the meat cuts, but everything. They cultivate their own plots, purchase items from the well known "Radiki" and are involved in farms. At some point I will go into all this in more detail, but what's important – in the context of this review – is that they are doing the same here, at Travolta. The result? A goal from the kick-off, thanks to the really delicious fresh fish, seafood and vegetables!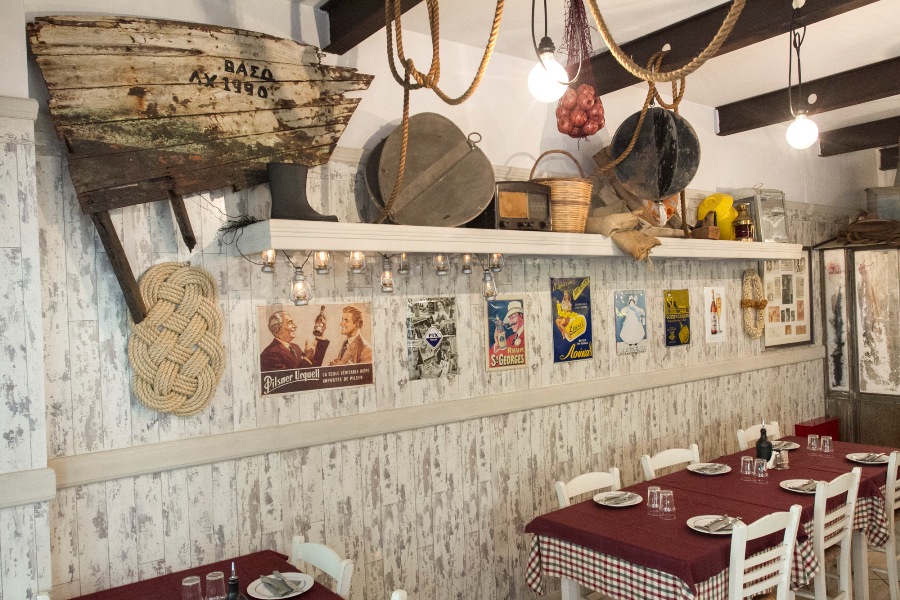 But it's not just the main ingredients that make this fish taverna unique. It's also the combination of technique, perfectionism and in some cases... inspiration. It was here, for instance, that I ate the best fish roe salad ever! Delicate, with an incredibly velvety texture, it was also deeply flavourful. The fried red mullet were at the same high level. Freshly caught, tasty and aromatic, they were served in small fillets so lightly fried that they put to shame the tempura at the finest Japanese restaurants. They were accompanied by the bone, fried (have you tried the equivalent sole at Matsuhisa?), which is a truly outstanding mezze! The taverna also offers a selection of oven-baked fish dishes that stand out for their intense flavour. The spetzofai, for example, here takes the form of delectable 'sausages' made from fresh cuttlefish along with perfectly cooked peppers and cherry tomatoes. Each bite releases an explosion of flavour, but one that is remarkably balanced. The same is true of the orzo with cuttlefish ink and fresh cuttlefish or the fresh tagliolini with assorted seafood, which may be a little overboiled (usually the danger with fresh pasta) but still exceedingly tasty!
At Travolta you will also find classic fish for grilling or frying, but their aim is to demonstrate that "second-class" fish too, when fresh and grilled, fried or baked properly, are quite capable of offering a wonderful gustatory experience. I personally was totally convinced after trying the sublimely grilled bogue. In addition, there are a number of more unexpected but really interesting creations, such as the house-made foie gras terrine with Trikalinos bottarga.
The meal concludes with a very dainty and light yoghurt mousse – compliments of the house – with house-made spoon sweets, among which the cherry tomato is truly unbeatable. The chocolate mousse and lemon pie by Pastry Family, however, are not up to par.
As for the wine and drinks list, the Base Grill philosophy is evident here too and I can't say I agree with it. Nevertheless, here there is also a very wide selection of ouzo and tsipouro. They told me that the list changes, so I will reserve judgment for now, but I will share my thoughts on the matter. The cuisine is so good, well thought out and interesting that even though I understand the logic behind the smorgasbord of ouzo and tsipouro (on account of both the location and prices), I would like to see an equally well-considered list of wine, 'sold' with the same enthusiasm with which they offer their food. With dishes such as the ones I have described, I would like a selection of rosé, mature whites and some good sparkling wines. Indeed, if it were up to me, I would offer wine by the glass and catapult the pleasure of those who followed my recommendations. I imagine the red mullet with a glass of good champagne, the spetzofai with a substantial and bold rosé, the tagliolini with a fine barrel-aged Santorini wine. And I honestly believe that the meal would be elevated from the category of "very good" to that of a dining "experience"!
Photos: Alexandros Karavaselas
Travolta
Phone: (+30210) 5719222
Website: -
Open: Daily, noon- evening. Except Monday
Price per person (€)*: €35-45
* we do our best to reflect the actual price range per-person of a full meal including first and main courses, desert, water and half a bottle of wine or one beer depending on the type of restaurant.
Scoreboard Key
0 - 3

Poor

3.5 - 4

Average

4.5

Acceptable

5 - 5.5

Satisfactory

6 - 6.5

Good

7 - 8

Very Good

8.5 - 9

Outstanding

9.5 - 10

Excellent
| | | | | | | | |
| --- | --- | --- | --- | --- | --- | --- | --- |
| 0 - 3 | 3.5 - 4 | 4.5 | 5 - 5.5 | 6 - 6.5 | 7 - 8 | 8.5 - 9 | 9.5 - 10 |
| Poor | Average | Acceptable | Satisfactory | Good | Very Good | Outstanding | Excellent |
User Comments
Login or register to join the conversation