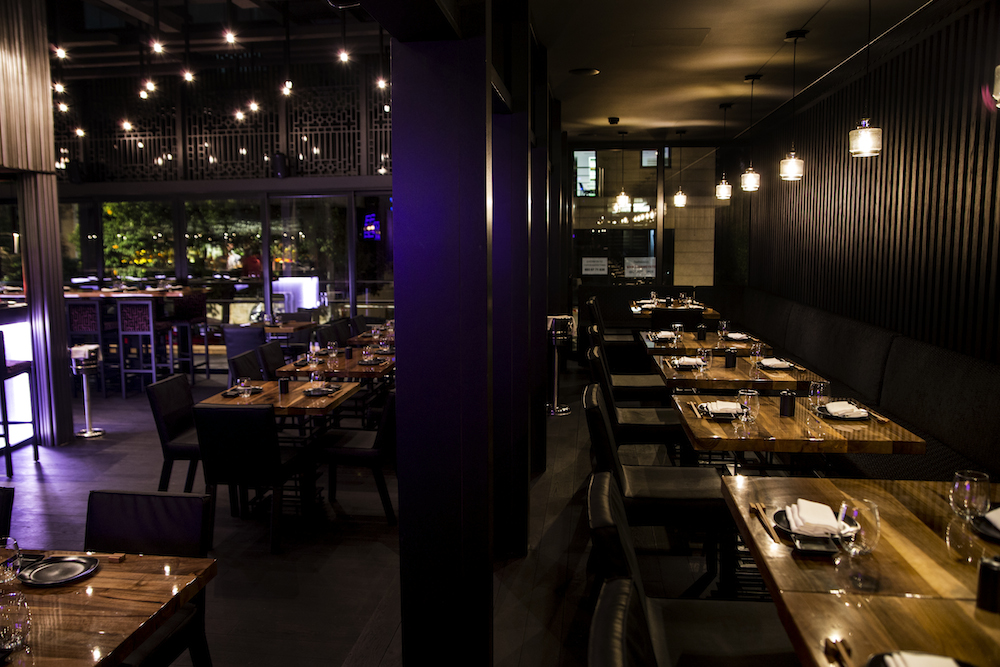 Kiku Psychiko was feeling a little more upbeat in the past 12 months, especially when compared with its Kolonaki sister restaurant. This year it will be the main restaurant in the group, as the Kolonaki one will soon reopen as a members' only club and is aiming even higher in order to become the best Japanese restaurant ever! We'll talk about that another time though.  At Kiku Psychiko, chef Dimitris Katrivesis is going to be presenting something closer to the Nikkei cuisine we're used to but with solid Japanese roots. The owners', and Yiorgos Andritsos' in particular, love for perfection in combination with one of the best chefs of his generation are coming up with great results even at this early stage!
If I appreciate something in Katrivesis' cooking, it is how daring, self-assured and full of expression it is. The chef is not afraid to push flavours and aromas but uses his knowledge, talent and technique in order to balance elements and make harmonious and refined dishes, not just ones with intensity and macho charm. This is what makes Katrivesis great.  When he finally settles somewhere, he'll have the opportunity to fully develop his skills, so we've got a lot to look forward to from him. I just hope this happens while he's at Kiku. 
I went to Kiku Psychiko a couple of times and tried various dishes. I'm going to move past the sushi, which is always very good, as it combines great ingredients and technique with the art of balancing flavours beautifully without any over the top elements, even with the more 'creative' maki. I will mention the well known and always incredible creamy spicy Suzuki, a nigiri with a slightly charred sea bass with spicy mayonnaise (spicier than last year) and the new Aji Tuna Ura maki, an aromatic and harmonious combination of tuna, king crab, avocado and aji sauce (a Peruvian green chilli sauce). I'll move on to the amazing Ahiru Salad, one of the best mizuna salads I have ever had (peppery Japanese greens) with crispy duck, Japanese bbq sauce, pink grapefruit, savoury kumquat ice cream and nuts. An absolute masterpiece and the one dish I would recommend if I had to really showcase what Katrivesis' cooking is about. 
I loved the small kobe beef burgers, in a grilled bao bun with homemade cucumber pickle and the amazing wagyu anticucho. I enjoyed, but wasn't bowled over by, the rib eye steak with smoked miso and truffle sauce, and the only dish I thought was one dimensional and a bit dry, was the hot tuna tatami.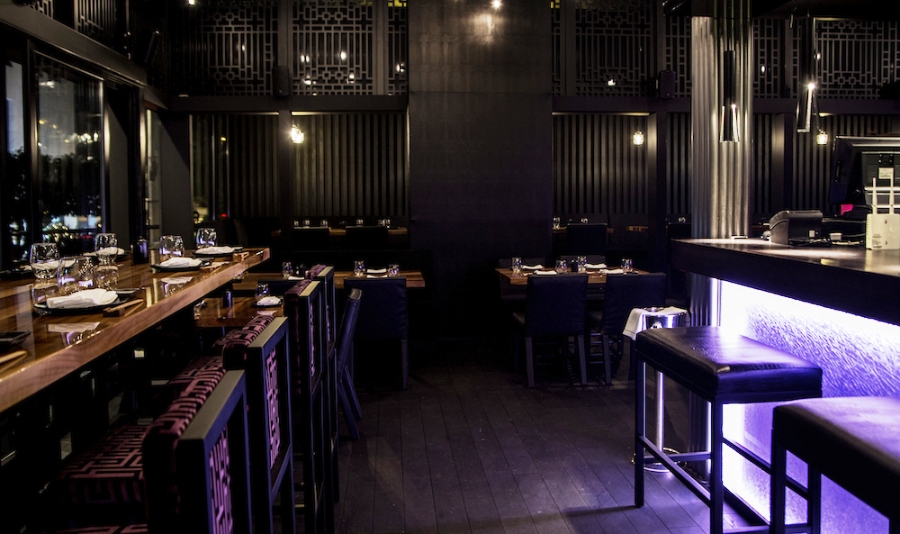 I must also mention that the bar team under Vasilis Roussos is also great and that that you should try some of the interesting desserts, like the melon and watermelon marinated in Shochu and Umeshu (traditional Japanese drinks) and the best mochi you'll ever likely to taste (traditional Japanese ice cream in sticky rice jelly). 
I have given Kiku Psychiko an extra half a point but it's really only a breath away from moving further up the ladder. 
Kiku Psychiko
Phone: (+30210) 6776759
Address: Perikleous 7, Psychiko, Athens
Website: -
Open:

Open for dinner every day, apart from Monday. Saturday: lunch and dinner service


Price per person (€)*: 90-120
* we do our best to reflect the actual price range per-person of a full meal including first and main courses, desert, water and half a bottle of wine or one beer depending on the type of restaurant.
Scoreboard Key
0 - 3

Poor

3.5 - 4

Average

4.5

Acceptable

5 - 5.5

Satisfactory

6 - 6.5

Good

7 - 8

Very Good

8.5 - 9

Outstanding

9.5 - 10

Excellent
| | | | | | | | |
| --- | --- | --- | --- | --- | --- | --- | --- |
| 0 - 3 | 3.5 - 4 | 4.5 | 5 - 5.5 | 6 - 6.5 | 7 - 8 | 8.5 - 9 | 9.5 - 10 |
| Poor | Average | Acceptable | Satisfactory | Good | Very Good | Outstanding | Excellent |
User Comments
Login or register to join the conversation