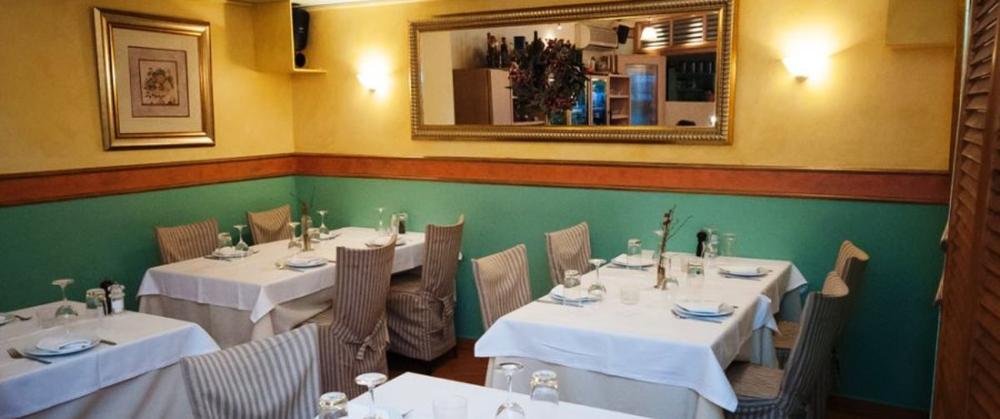 It's been almost two years since my last Iodio review and not much has changed since then.  The menu is a tad more to the point, with the focus being on 'magirefta', which is the Greek description for one-pot cooking.  This category has always been their strong point and explains why I've given them a higher rating.
I will swiftly move on from the raw dishes and the tuna tartare literally drowning in soya sauce and focus on the warm options which were great.  They have really good fried seafood like calamari and langoustine in panko breadcrumbs and they do grill well, but you would come here for some of the best fish magirefta you will find anywhere in Athens.  You will love the scallops in Cretan stakos butter with black eyed beans from the first bite, while the razor clam bouillabaisse with just the right amount of saffron will make you beg for more.  The octopus spentzofai is a well-balanced, rustic dish, just as spicy as it should be.
There is also an array of the best seafood pasta dishes you've ever had.
  The new classic shrimp kritharoto is top notch and the red mullet pasta with fennel, peperoncino and lemon zest is also very good.  The golden grouper (or black seabream) with porcini mushrooms and spring onion / parmesan potato mash is a very tasty dish even if it doesn't really bring the fish to the fore. It's also worth trying one of the many good red wines on their list. It's worth pointing out that Kostis Tsalpatouros, Iodio's passionate owner, offers all wines at only €9 above retail price.  Iodio might just be the best place in Athens to enjoy the best wine your budget can afford.
Iodio
Phone: (+30210) 9884258
Website: www.iodio.gr
Open:

Open Tues-Friday, evening only. Sat lunch and dinner, Sunday lunch only.

Price per person (€)*: €40-50
* we do our best to reflect the actual price range per-person of a full meal including first and main courses, desert, water and half a bottle of wine or one beer depending on the type of restaurant.
Scoreboard Key
0 - 3

Poor

3.5 - 4

Average

4.5

Acceptable

5 - 5.5

Satisfactory

6 - 6.5

Good

7 - 8

Very Good

8.5 - 9

Outstanding

9.5 - 10

Excellent
| | | | | | | | |
| --- | --- | --- | --- | --- | --- | --- | --- |
| 0 - 3 | 3.5 - 4 | 4.5 | 5 - 5.5 | 6 - 6.5 | 7 - 8 | 8.5 - 9 | 9.5 - 10 |
| Poor | Average | Acceptable | Satisfactory | Good | Very Good | Outstanding | Excellent |
User Comments
Login or register to join the conversation