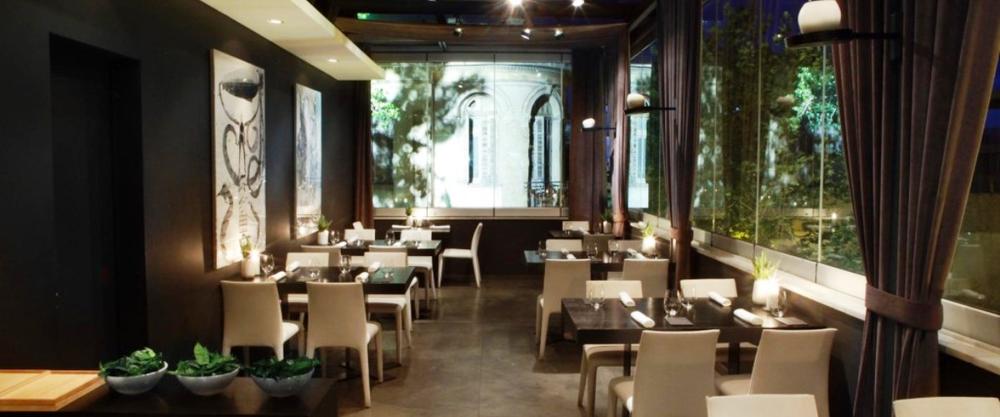 The answer is easy. In a word, yes! It is one of the best and certainly one of the most interesting and original restaurants in the country. Is it one of the best in the world, as TripAdvisor says?  Well, let's not go overboard!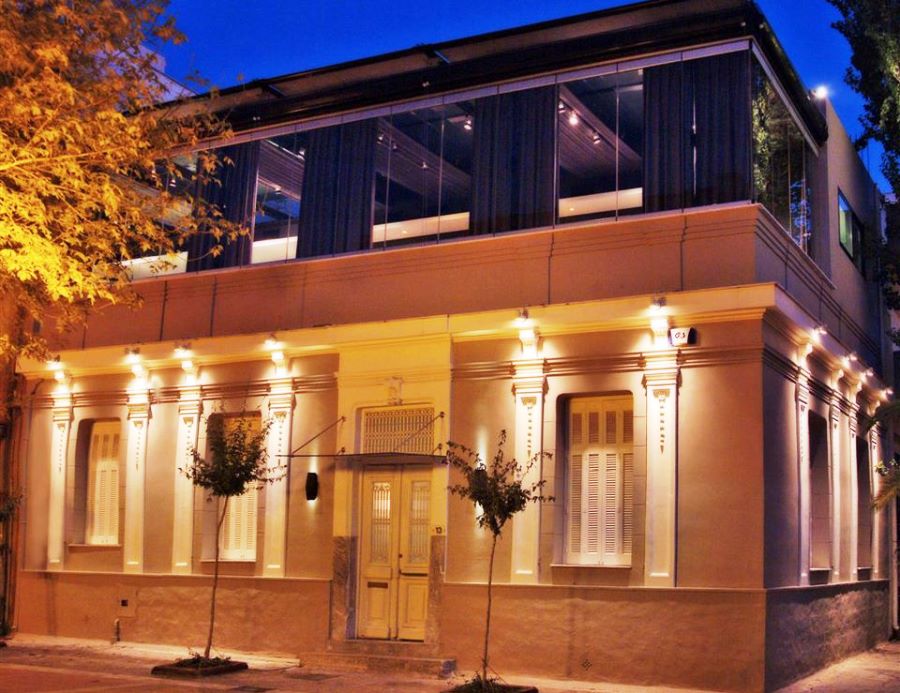 In their smart restaurant in up-and-coming Metaxourgeio, chefs Georgianna Hiliadaki and Nick Roussos are clearly on the right track, endeavouring to give haute cuisine a funkier, playful dimension. To a large extent they have succeeded, earning widespread acclaim in the process. Ornately presented offerings; young girls who not only do the serving but also inform and advise at every step, explaining dishes, describing wines and generally communicating a concept; techniques of molecular gastronomy; a playful take on many dishes; and of course talent coupled with obvious skills. The result is undoubtedly a gastronomic experience. And if the whole was more gourmet and less funky, and if the price for the larger menu option with – fairly ordinary – wines by the glass was not €185 per head but €130, then I would have nothing whatsoever to criticise.  
If you have never eaten at Fat Duck, at one of the leading Spanish restaurants or even at Etrusco on Corfu, then you will no doubt be impressed by Funky Gourmet. But if one makes an effort to look behind the admirable narrative, through the fog of liquid nitrogen and past the charming service props, then one will see shortcomings which at this level and these prices are not acceptable. Before identifying these shortcomings, I would like to mention two truly sublime dishes. The snails come in a barley "risotto" with herbs, truffle, mushrooms and a dash of vinegar and is a dish so satisfying, tasty and at the same time delicate that it could easily be served in a three-star restaurant! The large langoustine that follows (accompanied by a little mayonnaise with cuttlefish ink) comes beautifully presented as a brooch and is frankly the finest langoustine I have ever had the pleasure to eat! I would just like to say that I have encountered this level of perfection in such a – seemingly – simple dish only in Loieseau's magnificent côte de veau or Robuchon's potato purée. So when I come across these two dishes at a restaurant, I am fully aware that it is not simply a good restaurant and its chefs are anything but ordinary!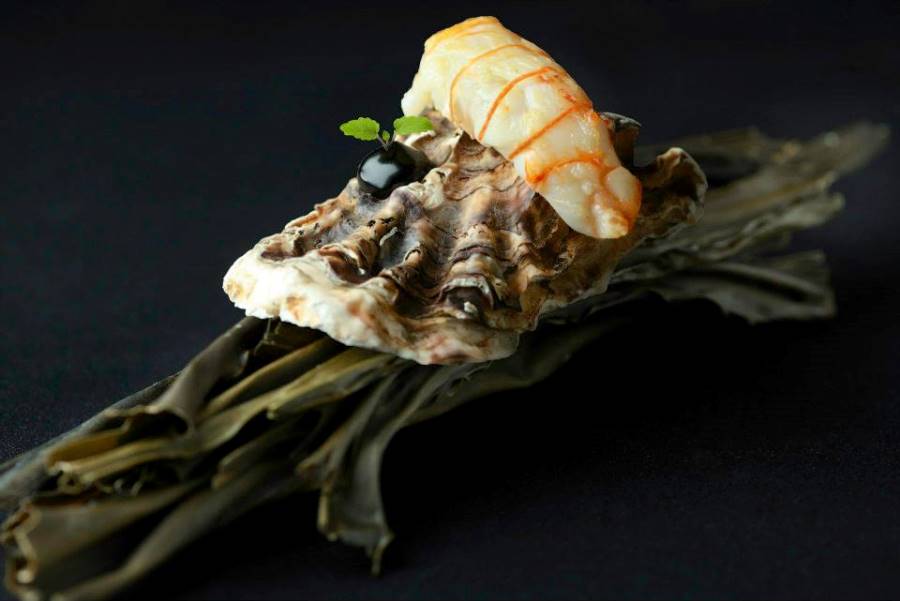 Obviously I don't expect such a high standard with every single dish. But I certainly don't want my meal to culminate with poorly cut, bite-sized pieces of almost raw American rib eye, which are served like this for me to cook them myself (!) on a hot stone, accompanied by a delightful smoked paprika mayonnaise. I simply don't appreciate such gimmicks at this level of dining. Personally, I find "do-it-yourself" dishes irksome at any restaurant, let alone at one such as Funky Gourmet where I want to experience the expertise of the kitchen and perfection in every detail. The meat in question is good, but by no means great; it is incorrectly cut, making it tough in places and how it's cooked depends on your own searing skills, indeed having at your disposal only a hot stone (which gradually becomes cold of course). Prior to this, I was served a small hamburger, which may be truly excellent, but I honestly can't see how it is appropriate in this part of the menu. Perhaps it would be more suitable at the beginning, along with the charming – but sometimes pretentious – amuse bouches (although its taste is admittedly too rich for the start of the meal).
The larger degustation menu begins with a series of amuse bouches, of which the combination of chicken egg with sea urchin roe with salt and lime was the standout. The excellent "picnic" is great fun and exceptionally well presented, but none of the items could claim gastronomic status. In contrast, the small Thessaloniki-style coulouri bread rings that they themselves make, along with buttermilk (made especially for Funky Gourmet) and fleur de sel from Kythera, ingeniously accompanied by fresh Chios beer, are wonderful. The "Choriatiki", which comes in granita form and has all the flavours and aromas of the classic Greek salad (though I would have liked a stronger tomato presence) is delightful and serves as a sorbet on the menu. Other dishes such as the white grouper on a "purée" of greens with chives and garlic or the scallops with tapioca and truffled panko are quite good, but they lack the technical excellence that would elevate them to the level of the snails or langoustine. The desserts, lastly, are just good, but they have a long way to go before they can be compared to those served at other top restaurants in the city.
I must say I had a tough time deciding on my rating for Funky Gourmet. It's one of those cases when I wish there were decimal points in the scale so I wouldn't have to choose between 7.5 and 8 out of 10. The entire concept, the uniqueness, the presence of two truly remarkable dishes and overall the indisputably high calibre of the kitchen eventually prompted me to give 8 / 10. But the more I think about it, the more I realise that while Funky Gourmet is certainly more interesting than other restaurants I have rated 7.5 / 10, it's not better... not yet at least. 
---
Funky Gourmet
Phone: (+30210) 5242727
Website: http://www.funkygourmet.com
Open: Tuesday -Saturday, evening

Price per person (€)*: €90-185
* we do our best to reflect the actual price range per-person of a full meal including first and main courses, desert, water and half a bottle of wine or one beer depending on the type of restaurant.
Scoreboard Key
0 - 3

Poor

3.5 - 4

Average

4.5

Acceptable

5 - 5.5

Satisfactory

6 - 6.5

Good

7 - 8

Very Good

8.5 - 9

Outstanding

9.5 - 10

Excellent
| | | | | | | | |
| --- | --- | --- | --- | --- | --- | --- | --- |
| 0 - 3 | 3.5 - 4 | 4.5 | 5 - 5.5 | 6 - 6.5 | 7 - 8 | 8.5 - 9 | 9.5 - 10 |
| Poor | Average | Acceptable | Satisfactory | Good | Very Good | Outstanding | Excellent |
User Comments
Login or register to join the conversation