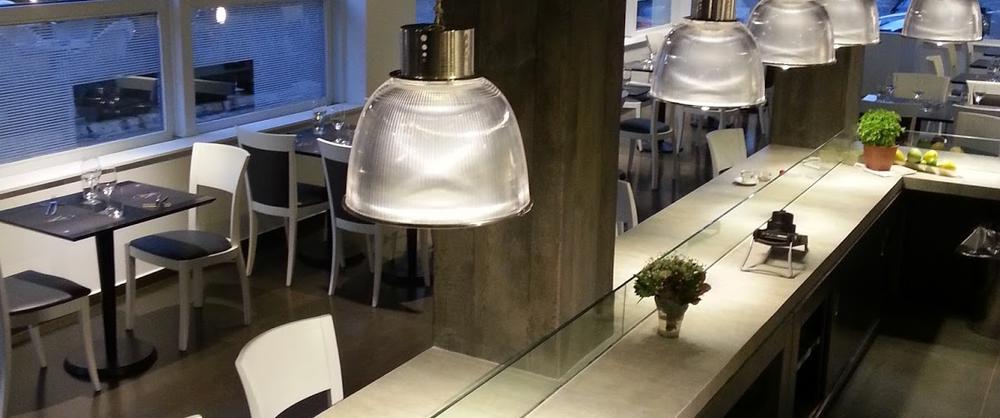 This second update on my original review could have stopped at the by-line above.  I think it more or less covers it.  I would add that my recent visit to F+W.
has shown me how important it is for a chef patron to get first class coaching by one or more people who can give him a second opinion or occasionally hold him back.
There is no doubt that Olivier Campanha is a great chef.  He has impeccable technique, he's experienced and inspired, he understands good seasonal ingredients and he is daring…probably more daring than he should be.  I believe that if he grasps the concept of stripping things back, he will be able to take the next steps that are necessary.  In comparison to my last visit, I found F&W more interesting and with more potential but not better.  Trying dishes like the amazing crayfish trilogy where stunning technique was evident or the great guinea fowl, it is obvious that the chef could achieve 7.5 or even 8/10 that would put him in the top 5 Athenian restaurants.  In order to get to that point though, he has to make his entire menu live up to the standards of the two aforementioned dishes.  The only obstacle standing in his way is his own creativity and his need to impress by offering complicated dishes with multiple parts; a lot of them are made up of 3 or 4 different parts, some even served on separate plates. Take the foie gras, which is usually one of his strongest dishes, which this time was too over the top with seaweed and smoked eel, a cranberry jus which didn't work with the rest of the plate and the 'Ferrero Rocher chocolate' stuffed with foie gras being the only saving grace.  The simpler lamb dish was good but overly heavy, even though I have to admit that the small bits of the fillet with a ball of béarnaise and passion fruit were pretty extraordinary.
On a positive note, the value for money ratio is exemplary and the wine list, put together by the very capable Yannis Makris, is turning into one of the most interesting in town.
Food and Wine by Olivier Campanha
Phone: (+30210) 7211146
Website: http://www.fandw.gr
Open: Tuesday- Saturday, noon- evening & Sunday only at noon 
Price per person (€)*: €35-45
* we do our best to reflect the actual price range per-person of a full meal including first and main courses, desert, water and half a bottle of wine or one beer depending on the type of restaurant.
Scoreboard Key
0 - 3

Poor

3.5 - 4

Average

4.5

Acceptable

5 - 5.5

Satisfactory

6 - 6.5

Good

7 - 8

Very Good

8.5 - 9

Outstanding

9.5 - 10

Excellent
| | | | | | | | |
| --- | --- | --- | --- | --- | --- | --- | --- |
| 0 - 3 | 3.5 - 4 | 4.5 | 5 - 5.5 | 6 - 6.5 | 7 - 8 | 8.5 - 9 | 9.5 - 10 |
| Poor | Average | Acceptable | Satisfactory | Good | Very Good | Outstanding | Excellent |
User Comments
Login or register to join the conversation