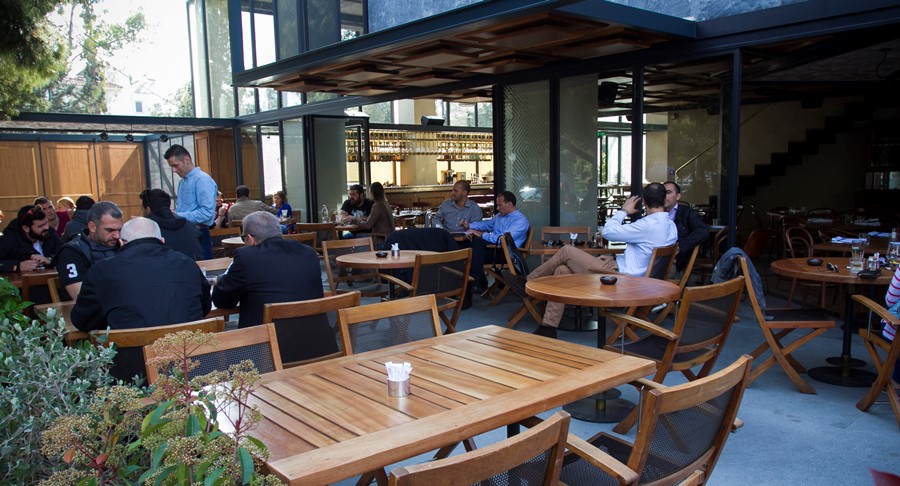 The location on Kapodistriou Ave., opposite Filothei, is ideal, right next to a small park and in front of a square. The architects of K-Studio have created yet another beautiful space. Modern, easy on the eye, unfussy, yet with numerous allusions to British gastro pubs, with its leather couches, brass details, and wood panels in certain areas… it is a place with the feel of a hangout. In any case this has always been at the heart of the Deals philosophy. With its façade, which is also the "back" of the restaurant on the avenue, Deals Heritage faces the park and square and is protected from street noise, while the large L-shaped veranda is perfect for relaxation and people-watching.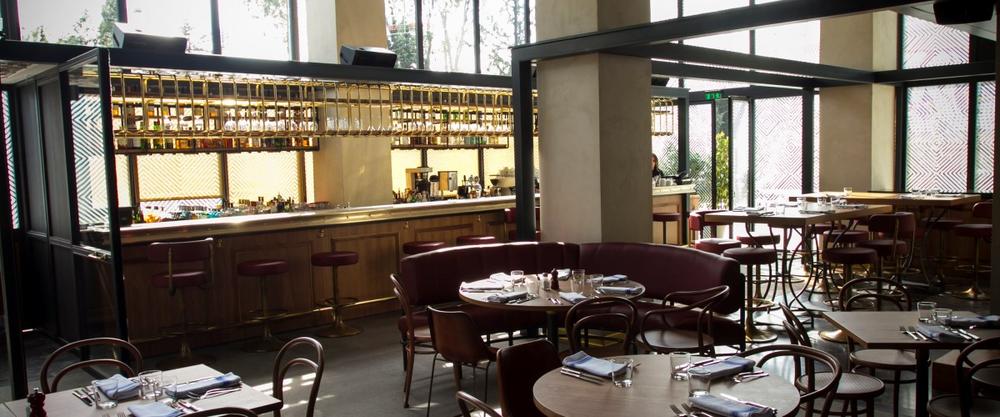 But if there is something that substantially differentiates the new Deals from its predecessor, as well as from Kyriakopoulos' previous establishments, it is the food. And I don't just mean its quality, but its concept and the way this perfectly matches the décor and all-day, comfort vibe of the eatery. In the kitchen, chef George Venieris is at the helm and Alexandros Makropoulos serves up a very interesting and original – for Greek standards – cuisine with British origins and ethnic touches that are also popular in London. Scotch eggs, pot pies, steaks, fish n' chips but also yum buns and Thai chicken curry give some indication of a menu from which you literally don't know what to choose first!
I went to eat there two days after the opening, just to get an idea, not to write a review. Nevertheless, whatever I tried was good or very good and apart from one or two details I didn't see any of the usual teething problems. So, I changed my mind and decided to write a first review. My rating (6.5/10) is somewhat conservative and I believe it could easily and quickly rise to 7, which for this type of establishment and cuisine would be a remarkable score! The Scotch eggs, the first I have eaten in Greece, were sublime! The bread crumb coating and sausage meat were properly cooked and delicious; if they were packed slightly tighter I would be talking about the best Scotch eggs I have ever eaten (!). The yolk was ideally runny and each leaf of the accompanying salad was fresh, crisp and with just the right amount of dressing. The pot pie with beef and vegetables was juicy and flavourful. The yum buns with tender pancetta, spring onion and hoisin sauce were very tasty, although I would have preferred the sauce more aromatic and spicy… in other words bolder and more exotic and less like BBQ sauce. Of the starters, the only one I felt was below par was the potato salad with jamon and poached egg. Its sauce, a little on the greasy side, weighed too heavily on the dish and flattened it.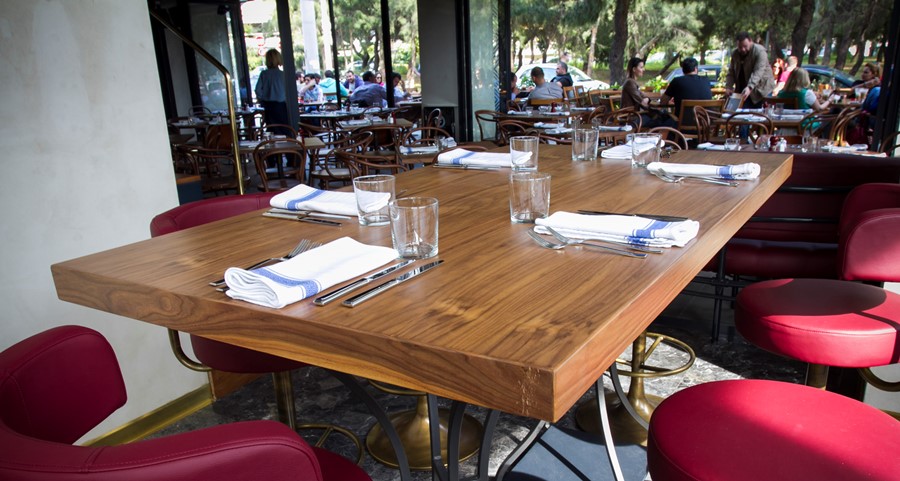 I really enjoyed the main dishes I tried. The burger has a juicy, meaty patty, a delightful brioche bun and excellent French fries. The sirloin steak is exceptional, with a deep flavour and a blue stilton sauce that you don't want to end, while the Thai chicken green curry was wonderful, though perhaps a little on the tame side in terms of aroma and heat. But where I have no "buts" at all are the two exquisite desserts I tasted. Both the "caramelized rice pudding" (imagine a combination of crème brûléeand rice pudding) and the apple crumble were simply divine!
Concluding, I should say that the wine list is quite interesting and varied, though relatively short, while the choice of beers is limited at present (these too should be given the same direction as the menu).
* Photo Alexandros Karavaselas 
Deals heritage
Phone: (+30210) 6800777
Website: -
Open: Daily, Noon- evening

Price per person (€)*: 30-40 €
* we do our best to reflect the actual price range per-person of a full meal including first and main courses, desert, water and half a bottle of wine or one beer depending on the type of restaurant.
Scoreboard Key
0 - 3

Poor

3.5 - 4

Average

4.5

Acceptable

5 - 5.5

Satisfactory

6 - 6.5

Good

7 - 8

Very Good

8.5 - 9

Outstanding

9.5 - 10

Excellent
| | | | | | | | |
| --- | --- | --- | --- | --- | --- | --- | --- |
| 0 - 3 | 3.5 - 4 | 4.5 | 5 - 5.5 | 6 - 6.5 | 7 - 8 | 8.5 - 9 | 9.5 - 10 |
| Poor | Average | Acceptable | Satisfactory | Good | Very Good | Outstanding | Excellent |
User Comments
Login or register to join the conversation