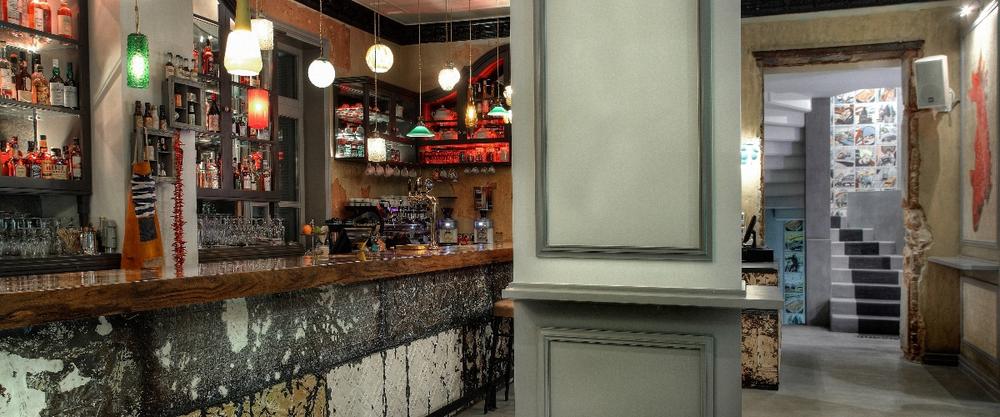 The neoclassical building in the upscale northern Athenian suburb of Kifissia that was once home to the Carouzos menswear store has been transformed into a fantastic bar-restaurant, where the mix-and-match design concept is expressed in charming manner. That Yiannis Samaras (co-owner along with Lefteris Bakopoulos) tends bar and is backed by his excellent team is ample assurance that you will find some of the most interesting cocktails in town – a theory confirmed not just by the menu but in the tasting too! The wine list also holds a lot of promise: it can only be a good thing when you are invited to start your meal with a Sherry Manzanilla, a robust white of unrivalled finesse.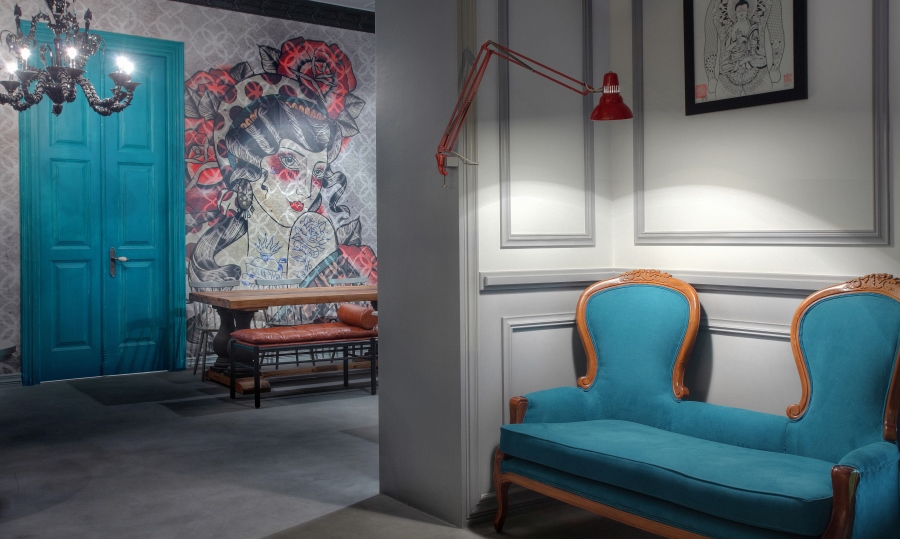 I'll admit that my first impression of the food on my first visit fell a bit short of the expectations I had developed from the overall look and the bar in particular, but the establishment had just opened a few days earlier. I went back recently and it became clear that the chef, Avgeria Stapaki, has hit her stride. The menu of finger food based on a dishes-in-the-centre rationale was well designed and tantalising even at the start. If there was one thing I would have liked it would have been more punch. But these teething problems are mostly behind it and now The Dalliance House offers a really interesting menu with dishes that are, in certain cases, really very good.
The tuna tartare comes in an airy crust made of stringy kataifi pastry with a fine chilli mayonnaise and the classic fish n' chips is fried to perfection with a tarama (fish roe) dressing that is discreet enough not to overshadow the delicate cod (I did miss a little more intensity though). The caramelised pancetta (pork belly cubes really) with the cold pepper sauce is excellent, the tender and beautifully marinated beef souvlaki is divine and the baby burgers are juicy and delicious. The foie gras ice cream on toasted bread with marmalade is also a winner. If the kitchen were to embrace bold flavours and contrasts with more enthusiasm, and avoid certain faux pas such as dolma dumplings, I would have nothing to say against an effort that is overall quite exceptional and well executed.
The prices, given that the portions are quite filling in terms of the nature of the food, are also quite satisfactory. The only thing I would wish for to make my visits more frequent would be that the music was turned down a notch. Then again, it may just be age talking.
Scoreboard Key
0 - 3

Poor

3.5 - 4

Average

4.5

Acceptable

5 - 5.5

Satisfactory

6 - 6.5

Good

7 - 8

Very Good

8.5 - 9

Outstanding

9.5 - 10

Excellent
| | | | | | | | |
| --- | --- | --- | --- | --- | --- | --- | --- |
| 0 - 3 | 3.5 - 4 | 4.5 | 5 - 5.5 | 6 - 6.5 | 7 - 8 | 8.5 - 9 | 9.5 - 10 |
| Poor | Average | Acceptable | Satisfactory | Good | Very Good | Outstanding | Excellent |
User Comments
Login or register to join the conversation