Here's my usual list of personal favourites from the restaurant world! Which is the best restaurant? Which was the strongest new entry? The best value for money?
Best restaurant: Spondi
Another year at the top for Spondi.  The great Michel del Burgo leads with a series of stunning dishes while Angelos Landos proves his worth yet again keeping the restaurant at the level we're all accustomed to!
Best new entry: Cookoovaya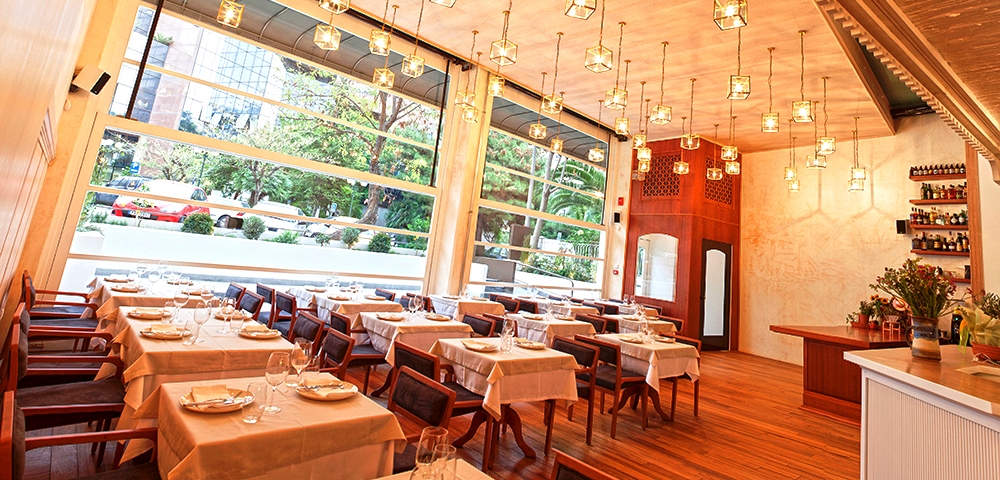 Despite launching just before the year's end, it was the most anticipated opening of recent years and deservedly so!  The fact that five chefs came together is a unique event in itself in the gastronomic world. Cookoovaya adds to that a solid concept, that of wonderfully tasteful Greek cuisine, and the fact that these five owners/chefs seem to be communicating wonderfully.  I sincerely hope this place will develop into the seminal restaurant many of us are expecting.
Best restaurant outside of Athens: Etrusco, Corfu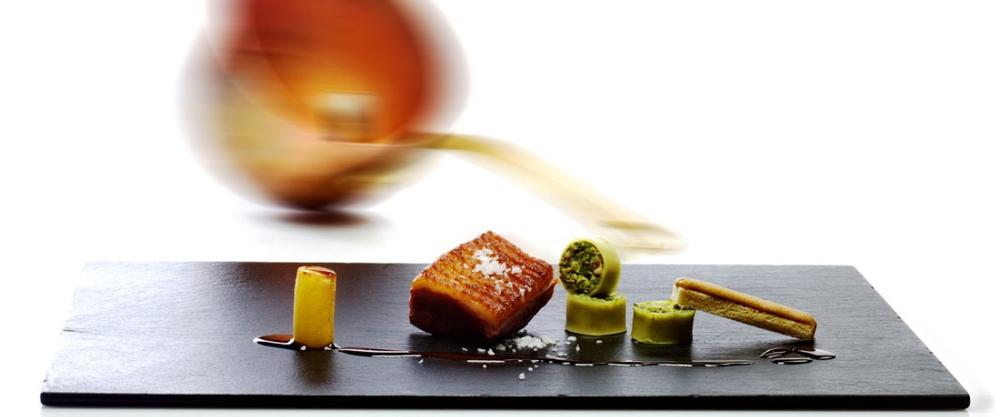 If there is one restaurant in Greece that you really should travel the extra mile for it's Hector Botrini's Etrusco in Corfu. It hasn't stopped developing year in, year out, getting better and more conceptual.  It is a real shame that when most people think of Botrini, they think of the TV show or of Pasteria.  Even the otherwise very good Botrini's in Chalandri, is a very different concept and doesn't really show the true potential of this great chef!
Best restaurant Thessaloniki: Duck Private Cheffing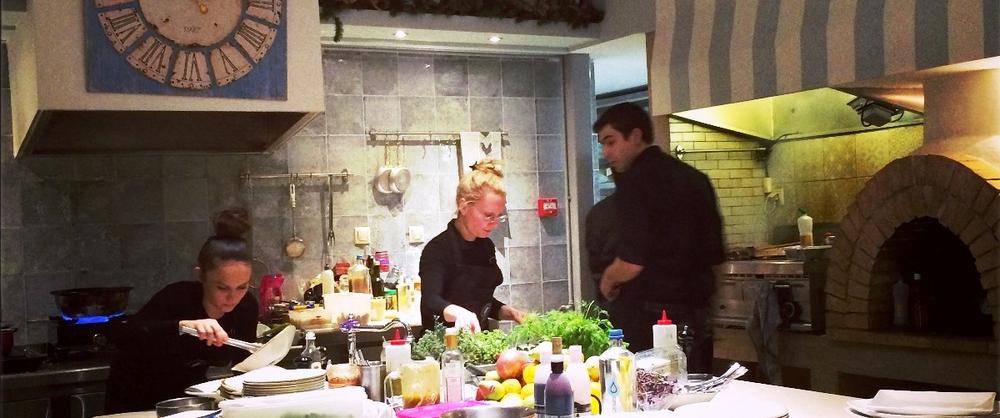 After many years of a fairly stagnant gastronomic market, this is the first truly interesting opening. Duck is deservedly the absolute talk of the town and its few tables are very hard to get.  The space, hidden away in Pylea's industrial zone, is small but charming, allowing Ioanna Theodorakaki's kitchen to take central stage.
Best bar-restaurant: Cinco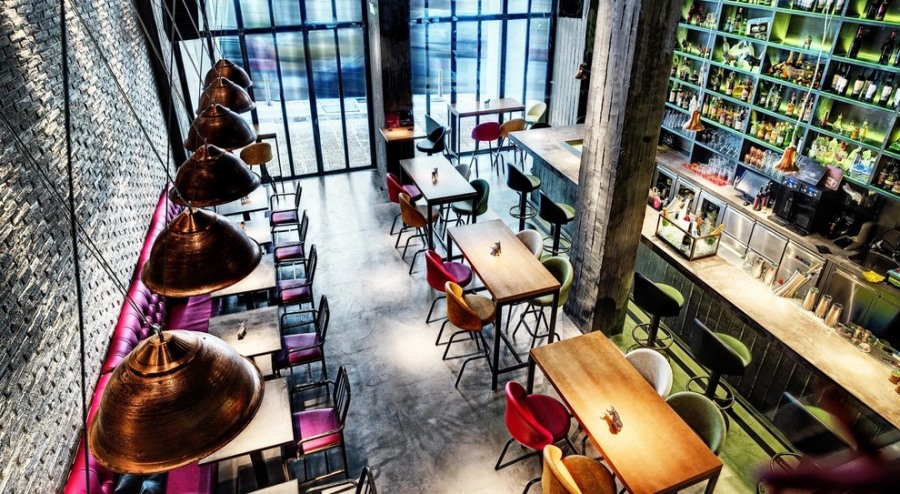 Cinco and chef Dimitri Katrivesis's mixture of Japanese, Peruvian and Spanish cooking easily scoop the 'best bar restaurant in Athens' title.  The dishes here are fun and well made, the flavours delightful and the overall atmosphere relaxed and upbeat.
Best value for money: Thio Tragi
This is a very unique proposition despite the reservations I have about certain dishes. It is simply the most interesting €20-€25 meal you're going to have!  The best thing about Thio Tragi in my opinion is that it's able to educate the next generation of foodies by offering creative and challenging cuisine without stuffy surroundings or forbidding prices. 
Best ethic restaurant: Kiku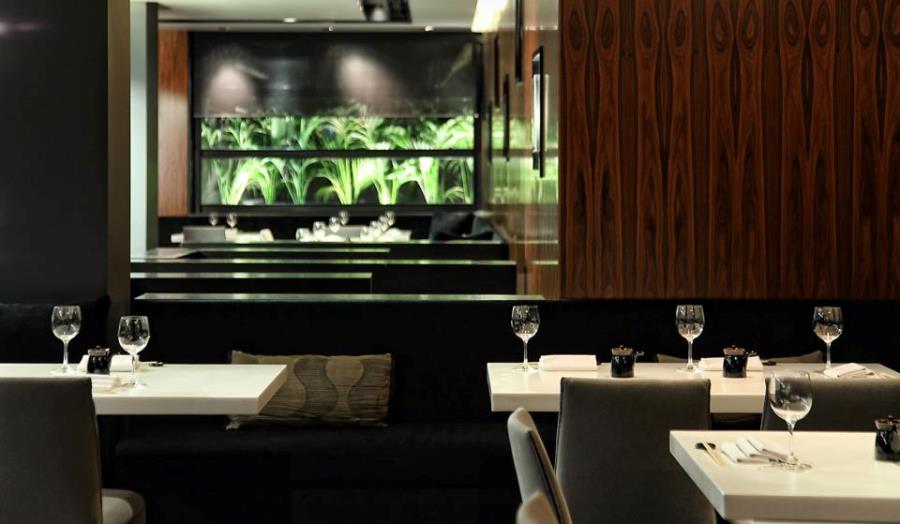 Kolonaki's classic Kiku, with chef Chronis Damalas at the helm, is the best Japanese restaurant in Athens.  Top class sushi, an impressive accuracy in the delivery of the dishes and a true finesse in its flavours is what gives Kiku its title.  Add to this a restaurant which is looking more beautiful than ever, and the most efficient but friendly service, and you have the whole picture!
Best atmosphere: City Bistro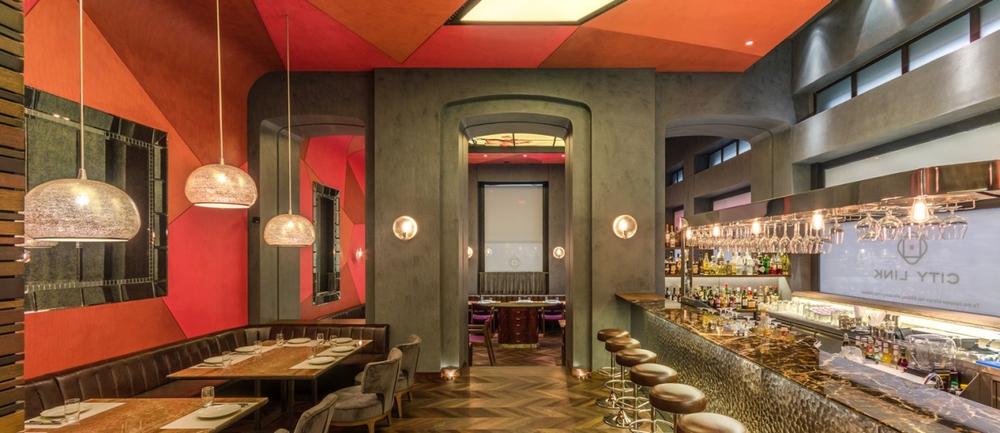 One of the most beautiful restaurants in Athens and my personal favourite spot! Luxurious but warm surroundings and great people watching all in equal measure give this place its 2014 title!
Best service: Tudor Hall
It's not just the truly smooth service or even the wonderful manners on show which give Tudor Hall its 2014 award.  It's that impressive room that really makes you feel like you're dining in a grand restaurant.  All the above combined with Sotiris Evangelou's great Greek cuisine, a chef at the top of his powers.
Best chef newcomer: Tasos Mantis, Hytra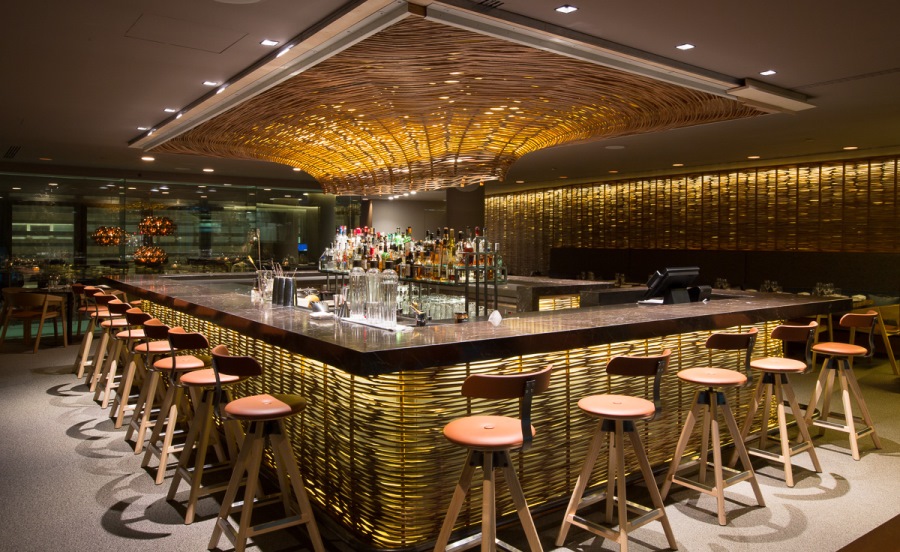 Hytra marks Tasos Mantis's return to Greece and his first restaurant as head chef.  Coming from an enviable position as the sous chef in the three Michelin star Hof Van Cleve in Belgium, Tasos Mantis takes over from the great Nikos Karathanos in a restaurant of high specifications and even higher expectations. The first signs are very encouraging!  Mantis is a chef we're going to hear much more from in the future.
Greatest expectactions: Yiorgos Stylianoudakis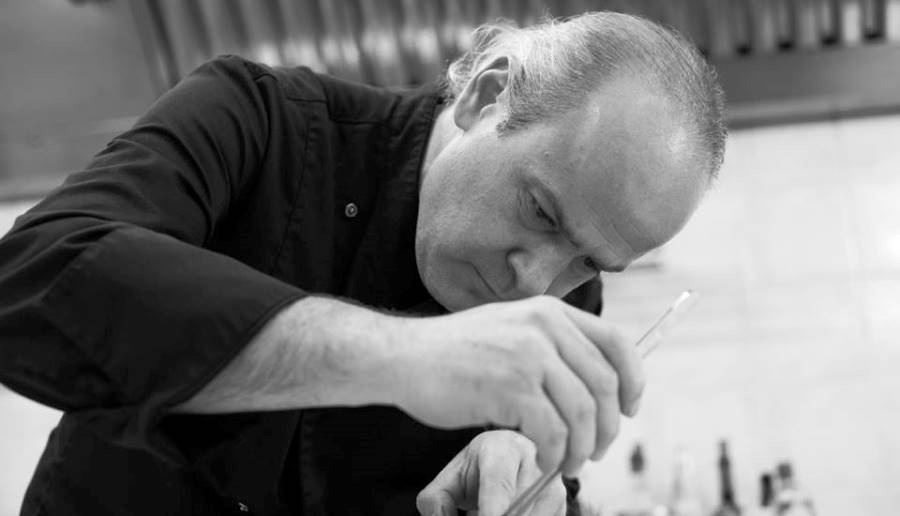 This very experienced chef makes his return to Athens and the landmark that is Pendelikon.  His Terrasse menu demonstrates that he is a chef who, with a little restraint, is capable of greatness. Our expectations of the yet to open Vardis are very high.
Top trend: comfort food
Hearty dishes, which tickle the taste buds, and warm the soul take centre stage in the Athenian foodie scene.  Many feel uncomfortable with the term as it does get banded about a little too often.  It is a fact though that many successful restaurants are purveyors of exactly that kind of cooking; Vezene, Food Mafia and Cookoovaya to name but a few.  Dishes like Cinco's gorgonzola mushrooms or Tilemachos's goat linguini amongst many others, give this trend a true meaning.  A trend which, I think, is here to stay.
Top gadget: wood-burning oven
With comfort food as the year's top trend and early adopter Vezene as one of the most successful restaurants in town, you literally couldn't turn a foodie corner without a wood-burning oven staring at you!
Best resto-area: Kifissia
After three years of successive and important openings, Kifissia is the top foodie destination in Athens, surpassing Glyfada and the city centre itself.  Its many established restaurants are now joined by Testo Mio, La Gabinoteca, Buba, Artisanal, Suba, the return of Pendelikon, the transformation of Oozora into a Thai restaurant and many more which make Kifissia truly interesting whatever your favourite restaurant style or cuisine.
Best steak: Vezene & Base Grill
The sides of the perfect steak: the international one and the traditionally Greek. With every year that passes both restaurants just get better, leaving their rivals far behind! Dinner at Vezene is not just a taste experience but a seminar in various cuts, provenance, marbling, breeds etc! In the last 12 months Aris Vezenes has moved up a level by offering rare and impressive cuts to rival the best international steak houses.  On the flipside, Base Grill always serves the best Greek beef and pays more and more attention to sourcing all its ingredients.  Give its chuck steak a try and you won't be disappointed.  Both restaurants deserve congratulations for the respect, love and deep understanding that is clearly on show for their key ingredient.
Best meat menu: Tilemachos BBQ Club
Yiorgos Tsiligiris has raised the stakes (pardon the pun) and moved the BBQ club much further with dishes like the wonderful clay pot cooked goat linguini. 
Best fish: Milos restaurant
The quality of ingredients at Milos really has no equal.  Despite the corporate, business lunch type of environment, who can actually resist the sea bass carpaccio, the marinated Naxos shrimps or its wonderfully precise grilling of its extraordinarily fresh fish?
Best fish menu: Travolta
This Peristeri restaurant looks like a simple taverna but its kitchen is flying high.  Its silky taramosalata and its ethereal fried red mullet (who needs tempura?) would have been enough for it to win the title.  There is so much more though.  The spentzofai made with scorpion fish sausage or those amazing fresh pasta fish dishes just make this place all the more special.
Best burger: Vezene & Burger Joint
Two totally different recommendations.  At Vezene you get the more upmarket, foodie option; little burgers with shaved foie gras or the massive Sunday burger with aged cheeses and Hereford beef patty in a brioche fun.
At the Burger Joint we have the best street food version with the great Black Angus patty and Yiorgo Papakosta's unique suggestions like the Duke or the Umami.
Best pizza: Margherita Pizza Artigianale
Christos Sokolis looks for top Greek ingredients and combines them with that lovely dough and wood oven aromas.  This tiny Kifissia take away makes the best pizzas in Athens.
Best street food: Falafellas
The queues at Aiolou 51 are the strongest testament to something special happening here!  Tasty ethnic street food, the falafels come in two sizes and an extra special spicy option.  If you're in town, you have to make a pit stop at Falafellas.
Best brunch: New Taste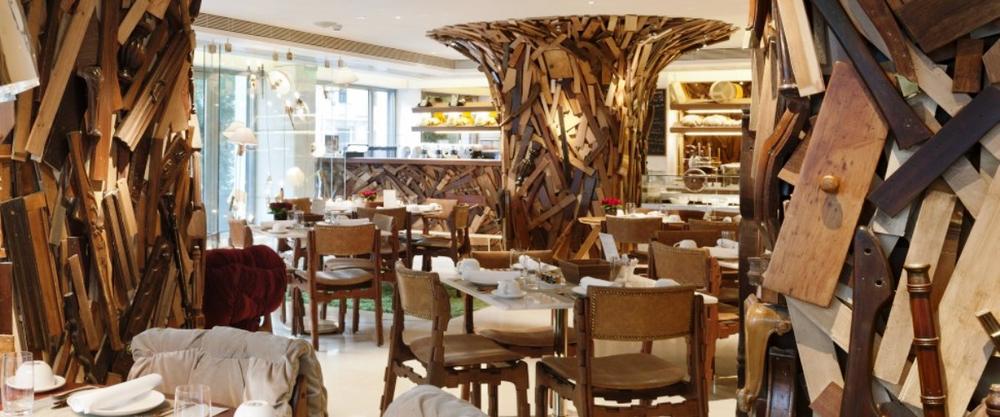 The New Taste brunch is the place to be every Sunday around midday to 1pm.
  Wonderful baked goods, a large array of egg dishes, yummy burgers, wraps and many other delicacies.
User Comments
Login or register to join the conversation