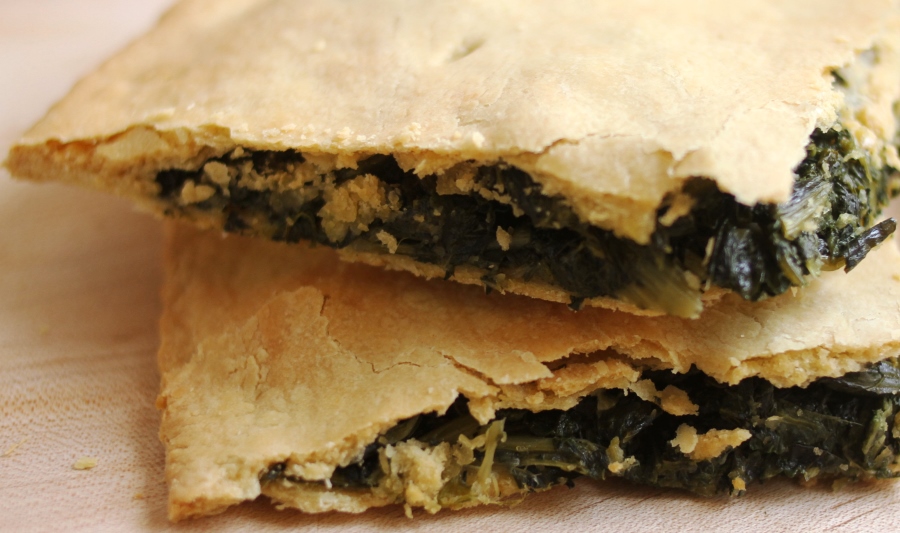 1. Vegetable Pies
Yes, you read right. Pies, a health food? Yes actually as long as they are made the Greek way. Pies or pites as we call them here in Greece (not to be confused with pita bread) usually contain a bunch of vegetables along with herbs, olive oil and sometimes cheese, wrapped in phyllo. The mostpopular one is the spinach pie (spanakopita), but you also find greens pie (hortopita), leek pie, pepper pie and the list goes on and on. You get the goodness of vegetables all wrapped up in the crunchy phyllo. They are great to take along on picnics or for a quick lunch or as a side dish.
How? Make it yourself, try this recipe for hortopita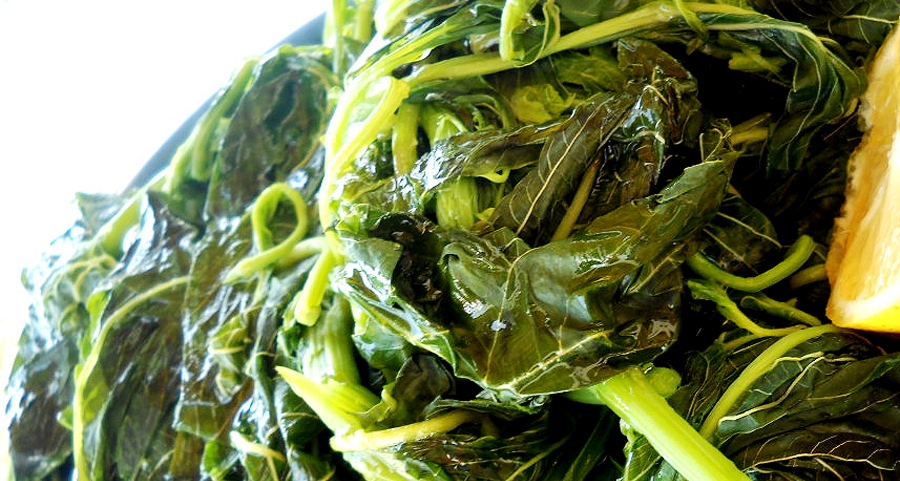 2. Greens
In Greece we call them horta. Wild greens are the best if you have the opportunity to find them, but cultivated ones will do just fine. This is a unique part of the Greek diet; eating wild plants and leafy greens, lightly boiled with a bit of olive oil and lemon. They are rich in vitamin A, C and calcium, but mainly in antioxidants that play a role in protecting against cancer and other chronic diseases.
How? Buy some leafy greens and boil them. Serve with lemon juice and olive oil, accompany with bread and a piece of feta cheese.
3. Cretan Barley Rusks-Paximadi
These barley rusks are not only a popular food in Crete and the rest of Greece but they are extremely good for you. The authentic Cretan rusks are made from 100% barley flour baked till they are hard. It is a source of whole grains, which means that keep you satisfied, and keeps your appetite under control. Several studies have shown that consumption of whole grain products (at least 3 servings a day) can reduce the risk of diabetes by 30 percent. Furthermore, research conducted by the USDA (U.S Department of Agriculture) showed that a diet rich in barley may reduce cholesterol levels. Barley contains tocotrienol, natural form of vitamin E, which inhibits the production of cholesterol. Finally, preliminary investigations showed that they might reduce the risk of ulcers.
How?Find them online or specialty markets. Soak the rusk in water, drizzle some olive oil, load with tomato and cheese and enjoy.
4. Roasted Beans
Beans are the perfect food, combining carbohydrates, protein and fiber. They are an excellent source of B vitamins and iron. In addition, consuming them with a little olive oil and tomato provide an even greater absorption of these nutrients.
But usually beans are served in a stew. How about roasted beans with olive oil and a nice tomato sauce? A great alternative to the typical boiled beans.
A study have showed that individuals who consume legumes 4 times a week had 21 percent less risk of developing cardiovascular diseases. Another Dutch study of 58,000 men  showed that those who had the highest intake of legumes had 29 percent lower risk of prostate cancer.
How? Mix large broad beans with olive oil and chopped tomatoes and roast in medium hot oven until soft.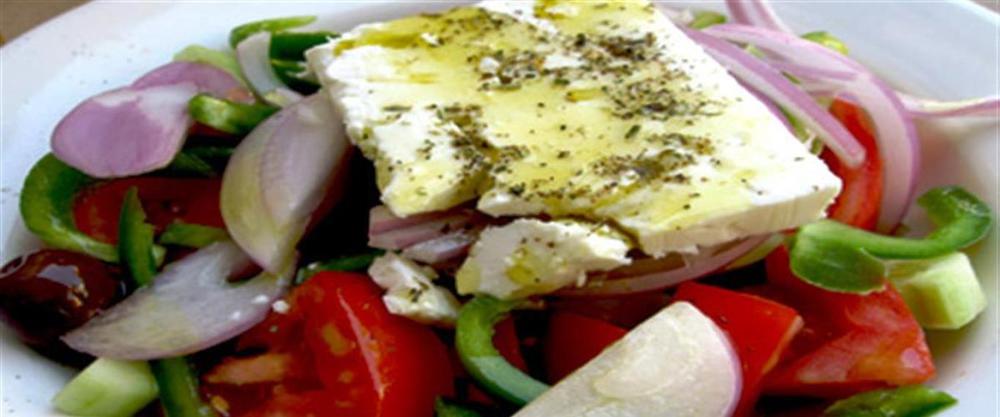 5. Greek Salad
This is the ultimate summer salad taking advantage of the season's vegetables. Theflavors of tomatoes, cucumbers, green peppers, and onions all mingle together, drizzled with fresh olive oil and a sprinkle of oregano and of course the feta cheese and a couple of kalamata olives. This salad is an antioxidant powerhouse; all the ingredients area source of antioxidants and it is filling too.
How? For lunch or a side
User Comments
Login or register to join the conversation