Oldways a nonprofit food and nutrition education organization, who is known for creating the Mediterranean Diet Food Pyramid, established this month-long promotional campaign, created in 2009 to generate awareness of the delicious foods and wide-ranging health benefits associated with the Mediterranean Diet and its vibrant lifestyle through media, supermarkets, health professionals and social networking. 
It all started when a physiologist Ancel Keys studied the diets and habits of seven countries in the 1950's, including the U.S. and Japan and found that individuals from Greece had the lowest rates of heart disease even though they had a high intake of fat. From then on the interest continued to grow and today there is an ever-growing body of evidence that the Mediterranean diet can prevent numerous chronic diseases from heart disease to cancer. In 1993 Dr. Antonia Trichopoulou, M.D., Ph.D., professor of Preventative Medicine and Nutrition at University of Athens Medical School and Director of WHO Collaborating Center for Nutrition in Greece, with Dr. Dimitrios Trichopoulos, M.D., Ph.D., Professor of Cancer Prevention and Professor of Epidemiology at the Department of Epidemiology of the Harvard School of Public Health, developed the Mediterranean Diet Pyramid with Oldways under the auspices of Harvard University. And the rest is history. Mediterranean restaurants started popping up everywhere and olive oil became a household name.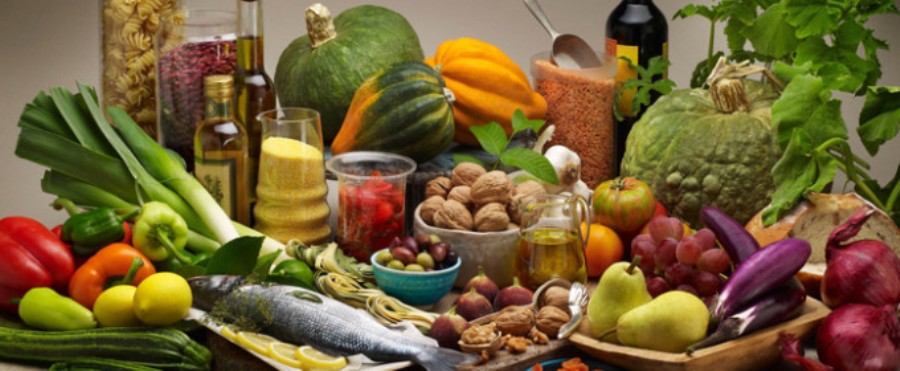 But what is the Mediterranean Diet? Today many refer to it as an eating pattern observed in the Mediterranean. However, there over 20 countries surrounding the Mediterranean and in fact many do not follow a Mediterranean diet. In some countries traditionally there is very little use of olive oil, in others meat is consumed everyday while in other countries no alcohol is consumed. Therefore the Mediterranean diet, is not the diet of all of the Mediterranean. As noted in the original research: This Mediterranean diet pyramid is based on food patterns typical of Crete, much of the rest of Greece, and southern Italy in the early 1960s".
Some in fact believe that the purest form of the Mediterranean diet is the Cretan diet. The Cretan diet is characterized by a high intake of olive oil, along with vegetables, wild greens, wine, fish, snails, fruit, herbal drinks and barley rusks.
Today this diet is the most researched eating pattern with numerous health benefits associated with it. But to receive those benefits, you have to do it right:
·  Use olive oil as your main source of fat –not canola oil. Olive oil is rich in polyphenols, canola oil is not.
·  Eat vegetables as a main course, not as a side dish. Cook in olive oil and tomato and serve with cheese and bread.
·  Eat fruit as a dessert, after every meal.
·  Eat meat as a side dish, not as a main course.
·  Drink water or wine with your meal, not milk or soft drinks.
User Comments
Login or register to join the conversation