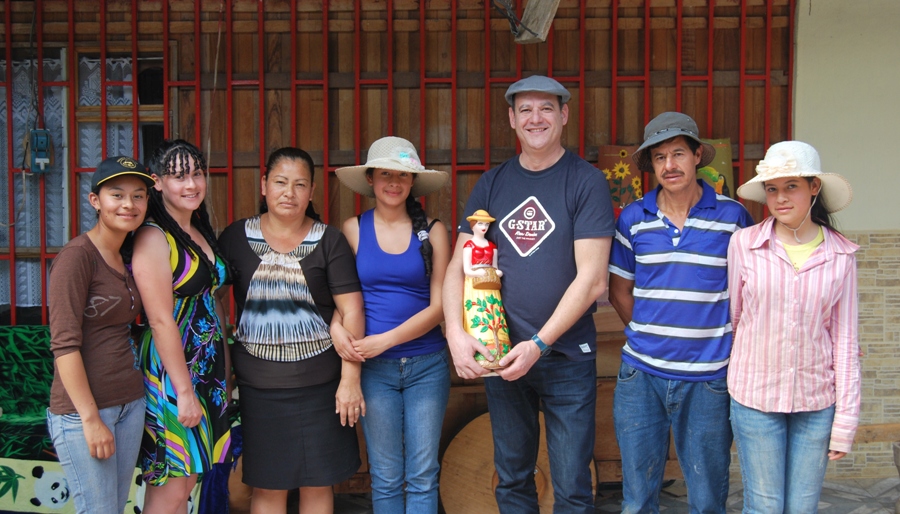 Getting to meet Yiannis Taloumis requires many emails as he's always on the road, either taking part in international training events and competitions or looking for the perfect coffee bean.  After having answered a few questions via email, we met at Taf on Benaki Street, a space dedicated to coffee and the unique relationship between the barista and his clients.  Truth be told, Taf is primarily where you get coffee on the go but if you are a true addict, there are many reasons to stay a little longer as this is a place built of its owner's obsession, knowledge and experience of all things coffee, from wherever it may be. This coffee cosmopolitanism is what we discussed in great length as Yiannis Taloumis is busy planning his first tasting events, a little insider's club for those among us who are in love with beans that brighten up our every day!
-Do you believe we have a coffee culture in Greece?
Of course there is and it's an intense one.  Our relationship with coffee is very important and we could spend more time thinking about what we're actually drinking and not just knocking it back quickly while we chat.
-Based on your experience, what makes a good coffee?
Good quality beans, freshness (roasting date must be close to the consumption end date) and the right preparation by trained baristi.
-Is your unique approach able to stand against the background of the economic crisis?
High quality raw ingredients do not necessarily mean an expensive end product.  It has been proven many times, that those who rely on quality are the ones who win in the long run. When you have a smaller budget, you just have to make careful choices.
-What criteria to do you use to pick the producers and plantations you work with?
We choose our varieties based on what kind of flavours we want to suggest to our customers.  Every year I visit our producers and their farms as I want to gain hands on experience; I'm actually writing this from Panama!  Apart from the product itself, I'm also interested in the social repercussions and reinvesting in the local communities.
-How important is the barista's role in what actually ends up in our cups?
Preparation is key to the final product.  Taf's baristas have excelled at local and international competitions and create a great drink using the right techniques.  A barista can ruin a good coffee or rescue one of average quality.
-What is special about coffee?
It's able to develop in complexity through aging and preparation.  Add to that the roasting process and the same bean can be presented in so many ways. It's also the way millions of people around the world kickstart their day and their brains!
-What should we all know when buying coffee to use at home?  Are there certain rules that make a difference?
The main thing is getting a fresh product from a trusted store.  If you don't own a bean grinder, we should just buy enough to last us the week as it deteriorates in quality the longer we leave it.  Coffee should be stored in airtight containers at room temperature and not in the fridge, away from spices, damp and other smells.  If you have the right gadgets (an espresso machine or the correct filters), you can get a very respectable result.
-Is there something you would still like to introduce?
We'd like to remain at the forefront of the new coffee culture.  At the moment I'm focused on customising taste profiles by using our own criteria and those of our customers and producers.  Coffee requires constantly looking for new flavours, aromas and collaborations; that's how you achieve innovation which then trickles down to the public.
-You have created your own unique brand of coffee.  How do you intend to take your value and USP to a wider audience?
Apart from our Benaki Street store, you can get Taf coffee all over Greece as well as abroad (Berlin, London, Vienna, Nicosia, Milan, Istanbul). We are slowly creating a network of partners who share our philosophy.  We have also created training centres in Athens, Patras and Thessaloniki where we organise seminars for professionals and consumers who have adopted our way of doing things.
-From all the places you've visited, which has been the most memorable and why?
Every place has its own unique points.  I come across different types of coffee but primarily new visual and mental stimulation by people with completely different backgrounds to my own.  Costa Rica, for example, is stunning and Colombia is multilayered and full of surprises.
-What made you start Taf in the first place?
Taf is a family business where I was introduced to coffee and became passionate about it.  My passion for high quality remains the same, even after all these years.
-Where have you had the best coffee?
It was a coffee from the Cup of Excellence in Colombia in 2014.  It's a highbrow event where the best varieties from each country compete against each other.  I was on the judging panel and I remember it having aromas of eucalyptus, mint and syrup.  It ended up in second place but it was my personal favourite.
-Which artist, scientist or historical personality would you like to share a table with?
As I'm a vegan, I'm not sure my choices would be very popular.  On the other hand, I do believe artists or scientists who have a unique way of thinking would enjoy a cup of Geisha coffee from Panama (the champagne of the coffee world).
User Comments
Login or register to join the conversation