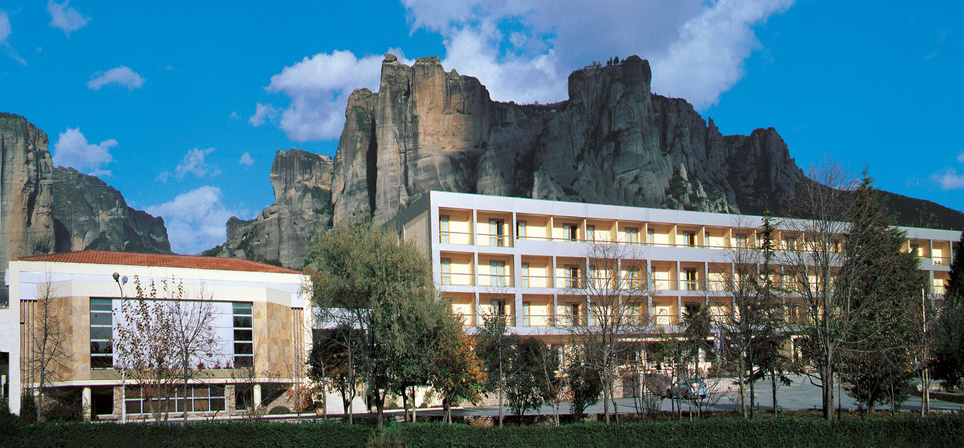 And what better way to get rid of the winter blues than to go on an excursion in the Greek countryside. 
So a dash to Kalampaka and Meteora sounds like a very interesting proposition.  Spring temperatures are ideal for exploring the area, while enjoying top-notch accommodation that only Divani Meteora can offer at that location. Member of the known Divanis group, this splendid and fully refurbished hotel awaits to offer the finest hospitality. Surrounded by a landscape of amazing natural beauty, it offers stunning views of the imposing Meteora rocks, even from your guest-room.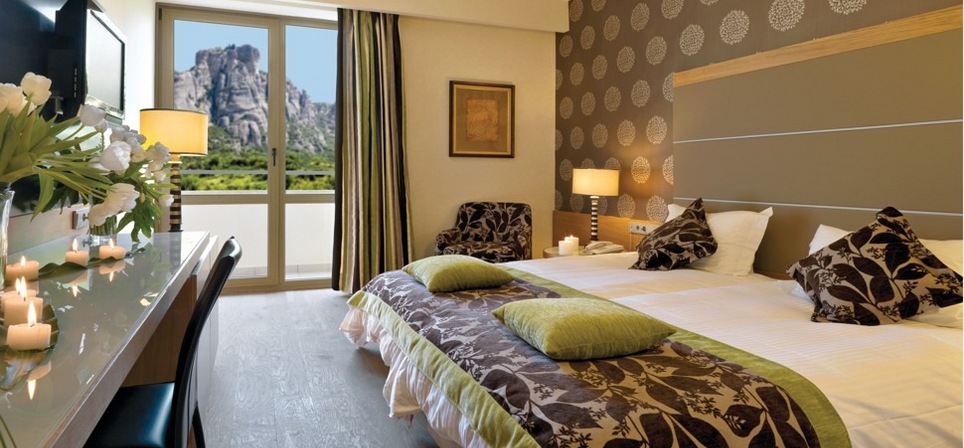 Apart from fantastic views, all rooms come with the best of service, so that guests can have a relaxing and luxurious stay.  The hotel has three types of rooms; 104 Superior, 60 Deluxe and one Junior Suite that will satisfy even the most demanding customers. Smoking rooms and rooms for people with disabilities are also available upon request.  All rooms have a spacious bathroom with bath tub, luxury amenities, and a balcony.  The Suite has Andre Warwick upholstery matching the stylish light oak furniture. Hotel guests can savour Mediterranean flavours at the restaurant, and accompany them with a great variety of cocktails, wines and drinks, always under the majestic Meteora rocks.  
After a full day at the famous sights and the wonderful surrounding nature, what could be better that a relaxing visit to the hotel spa, featuring an indoor poor, sauna, Turkish bath and jacuzzi.  So, using this beautiful hotel as a starting point, you can start exploring the surrounding area which is of exquisite beauty and filled with sights, the most important, of course, being the famous Meteora Monasteries, just one kilometre from the Divani Meteora.  
The road leading to them is ideal for hiking and for biking, while the town of Kalampaka is great for a leisurely stroll or a coffee or dinner at a taverna.  You can also make day excursions to Plastira Lake (64 km), the Kaimaktsalan ski centre (138 kn) , Trikala (21 kn and many other places in Central Greece.  If the weather allows, you can also relax in the hotel`s outdoor pool, and enjoy refreshing cocktails in the gardens. 
User Comments
Login or register to join the conversation