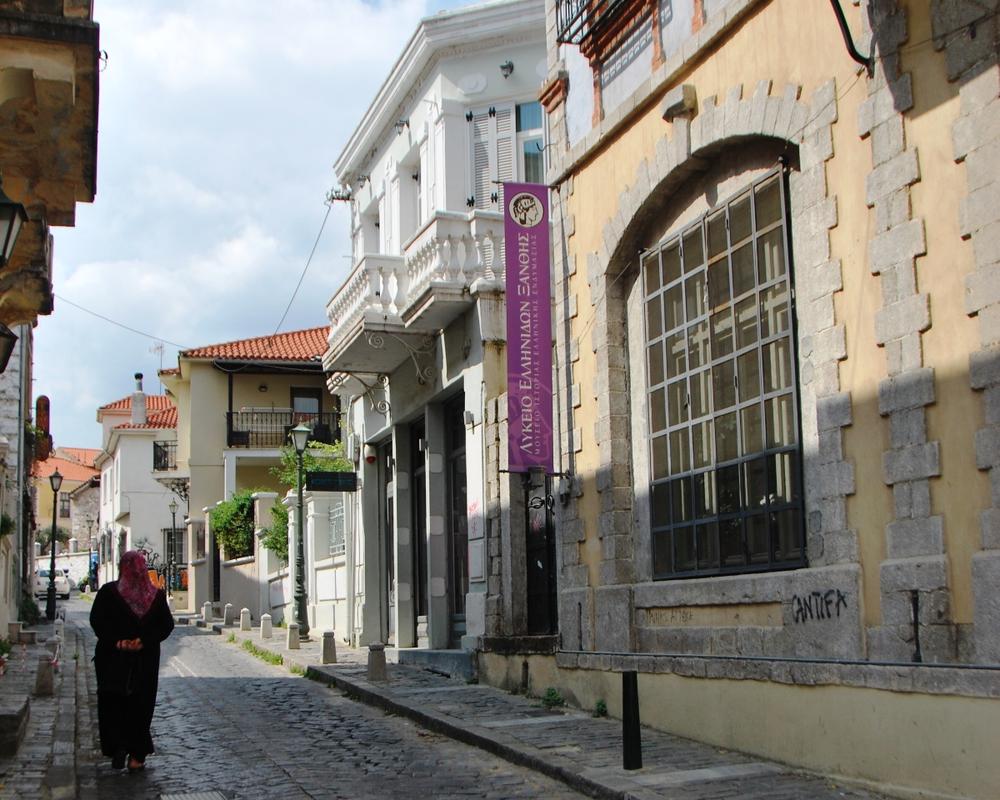 As a guest of the Thraki chamber of commerce and its president, Mr Stelios Moraitis, I had the chance to visit its capital. I have to admit that I'd heard about it but it wasn't on my list of places to visit; in fact I didn't really have high expectations regarding this trip. I assumed that if there was anything of note there, I would have heard about it by now. I'm also not a fan of any city which is known for its carnival but as it turned out, I was the one in the wrong.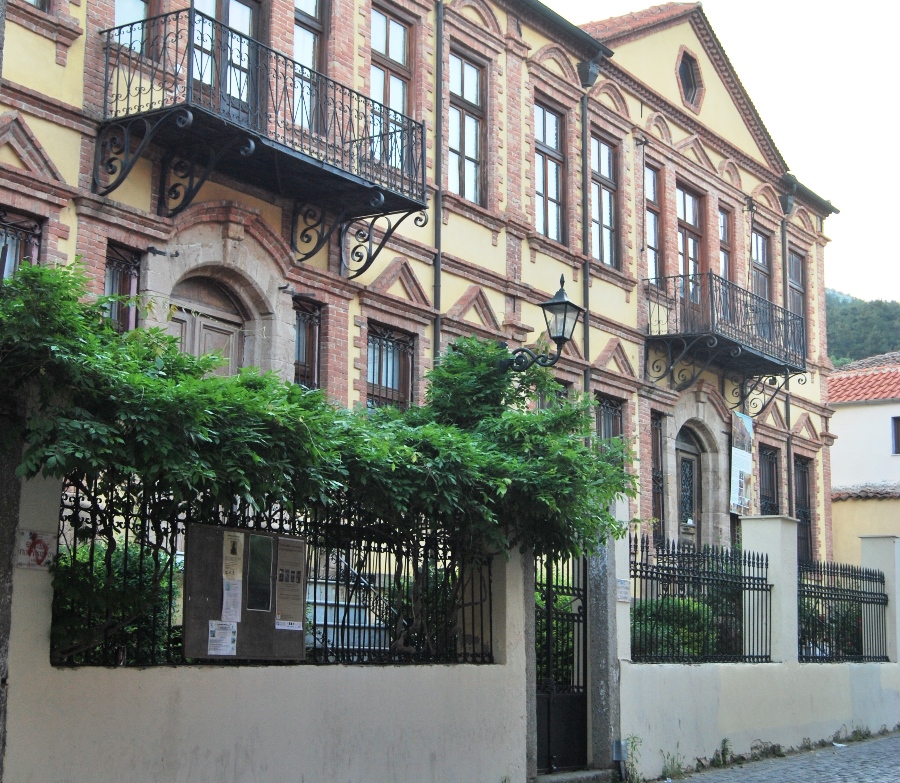 As part of the Recultivator project, which focuses on South East European countries, the chamber of commerce organised a number of successful events in order to promote Xanthi's 'undiscovered myths'. 
Undiscovered for sure, but not myths as it turns out.  What they are instead is part of a charming city that welcomes you in style. 
Anthi Panagiotou and Sofia Tselepidou from the chamber of commerce were everywhere, looking after all their guests. The true revelation came in the form of its president though. Stelios Moraitis is a man with years of experience at local administration level. Always smiling, a lover of good food and drink, he sang folk songs, joked with us and shared his concerns about the big love of life, the city of Xanthi. 'Please let people know about this place so that the stereotypes can be dispelled'. Christians and Muslims co-exist in perfect harmony here.  They eat the same food, enjoy the same music, their kids grow up to together in the same schools.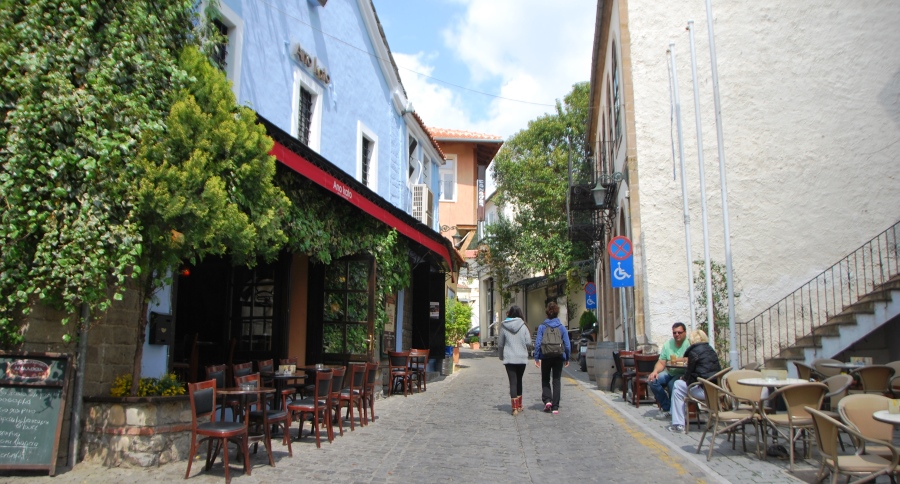 Whether they'll be able to turn their pretty town into an all-season tourist destination remains to be seen.  I loved certain parts of it but was concerned about others, which are unfortunately evident in most parts of the Greek countryside. I will focus on the first category though.  
There is a gorgeous and listed old town. It's very clean and obviously proud of its past. You must take a tour of its Folk Museum as the amazing guide is the best host possible. Manos Hatzidakis' family home is also here in 'Xanthi's listed town, not the other horrible one which was later built by those who moved here from other parts of Greece', as he used to say. 
We stayed at the five star Casino Hotel Xanthi which had lovely spartan rooms and an amazing eagle eye view over the city. Another safe choice is the four star Elisso in the historical centre which is ideal for an easy down town stay. In the hotel's ground floor you'll find Apothiki Wine Bistro, the best looking and probably the most accomplished restaurant in town. There is great décor with a huge bar and wooden tables in true Japanese minimalist style. The wine prices were almost at retail level and most labels can also be enjoyed by the glass.  The dishes matched the wine beautifully and I really didn't come across anything that could be considered a negative point.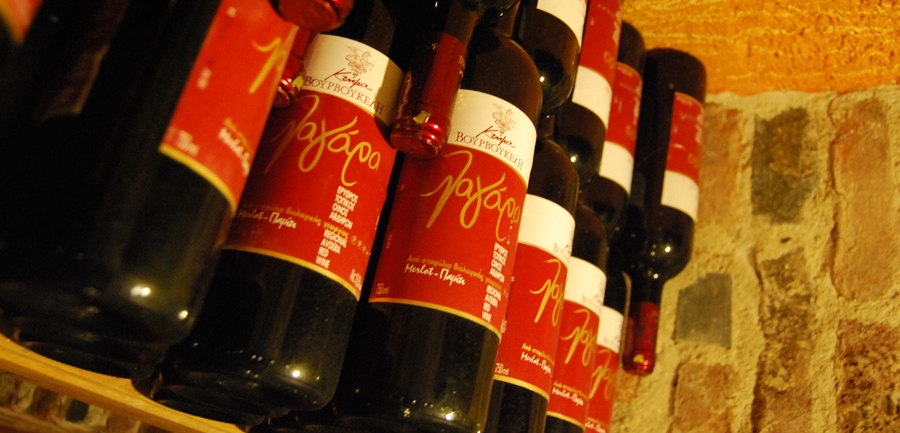 A great and well-priced wine list can also be found at the Palaia Polis taverna, including Tselepos' Avlotopi, and Domaine Vivlia Hora's Ovilos. Wine lovers will particularly enjoy the crystal glasses and carafes here. Thanks to the Vourvoukelis' Winery in Avdira all local tavernas have good, reasonably priced bottled wine. This is where the more gourmet options end though.  There are a number of good food options in Xanthi, especially if you like kebabs, borek, pasturma, fried dishes and spices. The abundance of truffles in the area means that even housewives use them in dishes as simple as fried eggs, pasta, pies etc.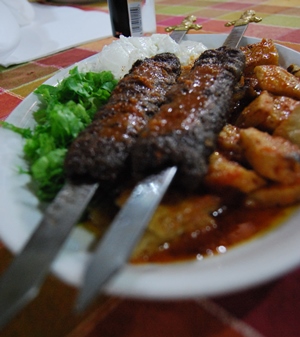 At Pilema we tried the legendary giant yogurtlu, which might have been a tad heavy on the salt, but our waistline definitely won't forget it. At Xanthippi we loved the courgette crisps and the politiki (meaning from Constantinople) salad with plenty of vinegar. At the Perasma ouzerie there were plenty of delicately fried fish dishes. If you're a proper fish lover, head directly to Avdira and the Chorio taverna.  If you want fish that's any fresher, you'd have to actually get in the sea yourself. Oxygen is aiming at a slightly more gourmet level and Klimataria has amazing magirefta thanks to Mr Marios.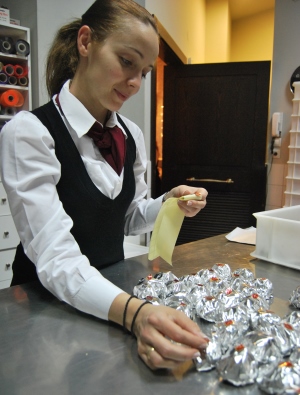 I couldn't but mention the array of sweets in Xanthi as the locals can't live without them. Try sucuk lokum from Glikia Gonia, 'syrup' from Hakan and the Oscar worthy kariokes and vrachakia from Papaparaskevas . Seray and Vyzantio make great syrupy sweets and Kati Allo has great pomegranate chocolate. For great halva and 'ypovryhio' (vanilla spoon sweet) definitely visit Taselaridis and for amazing Greek coffee, the legendary Nestoridis is your man. 
After ingesting thousands of calories, you could turn to Riverland who organise Nestos river descents by canoe or kayak or walking trips for the less adventurous. 
I returned to Athens having made a new friend.  Her name is Xanthi and I miss her already.
*Photos by Afroditi Kalomari
User Comments
Login or register to join the conversation