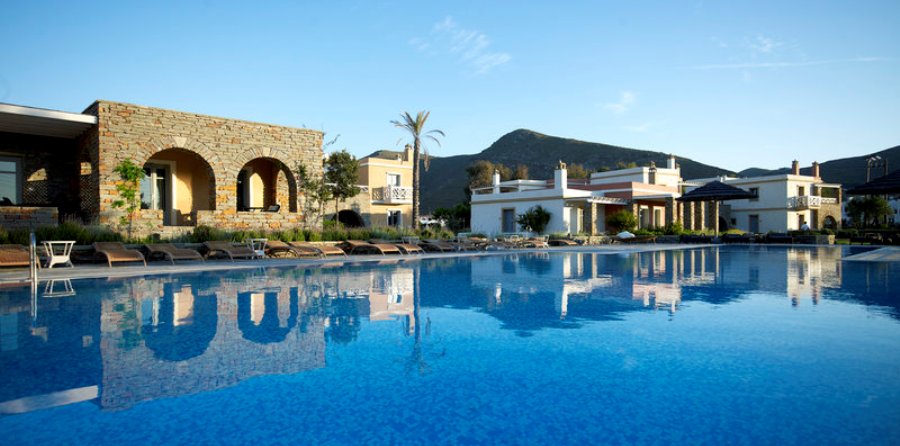 There are some holiday destinations that set their own rules and create a distinct brand, and Kea (or Tzia) is one of those places as it balances a world which is so close, yet so far, from both the Cycladic islands and Athens.
Its proximity to Athens means that Tzia is mainly a holiday home destination, especially in places like Koundouros.  Although done tastefully overall, the island's hotel profile suffers as a result.  If you don't have a friend with a house here you're forced to look around.  You disembark in Korissia and go a little further along to reach Porto Kea Suites, the most complete hotel on the island.  A Cretan's creation, Yiorgos Dimitriou, the hotel is an extension of its surroundings.
The location is ideal as it's by the sea, with its own little beach, and only 5mins away by car from Vourkari and Ioulida.  The island has a good network of walking paths, with the most impressive being the one which ends up at ancient Karthea.  Porto Kea Suites is a member of the Small Luxury Hotels of the World chain and works under the auspices of Hotelbrain.
What you see is a row of traditional looking houses with arches as a feature and an ivory and ochre palette which works well with the garden and pool colours. There are also innovative sculptures by Andreas Lolis, reminiscent of crushed cardboard boxes.  The main selling point though has to be the view which all the rooms enjoy. The suites and rooms are comfortable, with low key but refined décor. The overall design concept is colonial with ethnic touches but it doesn't overtake the spaces, leaving you with a feeling of a home away from home.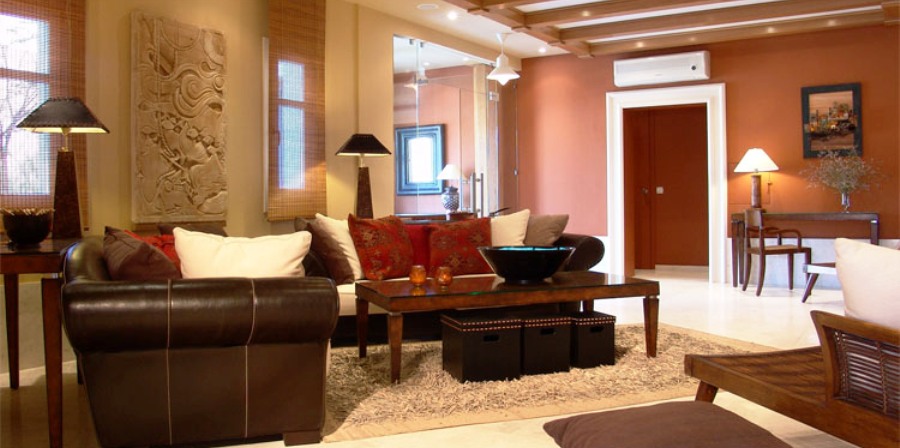 The homely feeling is accentuated by Porto Kea Suites' restaurant which focuses on Greek cuisine with local ingredients under the watchful gaze of chef Nikos Tsakaloyiannis Haworth.
  We tried signature dishes like the rich local goat in the oven (most locals are shepherds, not fishermen!). Additionally the hotel offers the Massage Lounge Porto Kea Senses which offer massages, obviously, aromatherapy and a number of other treatments.  They also organise a number of diving excursions as there is really no better way of seeing the world than being underwater
!
User Comments
Login or register to join the conversation