There are a number of great winter hotels and resorts where you can enjoy a combination of top of the range services and the best Greek nature has to offer. Here are my initial recommendations, keep an eye out for more to come:

Citta dei Nicliani, Kita, Lakonia
Citta dei Nicliani is a beautifully atmospheric hotel in Kita village in the Mesa region of Mani. The owners have lovingly restored and then transformed a listed 18th century tower into a modern hotel. They used traditional materials like stone and wood as well as white pebbles from the beach to create a special place, which fills their guests with a feeling of peace and calm.
All room types have carved works of art, Guy Laroche linen, Korres toiletries, wifi, air conditioning and a 32-inch, flat screen HD TV set. Some rooms have an attic level and two specific units have their own private verandas with tiles made out of real plant fossils.
Your day here will start with a rich breakfast including fresh bread from the local wood oven, homemade jam, local pancakes called 'lalagia', cheeses, eggs, olives, rusk bread and cakes. During the day you can enjoy some meze with homemade liqueurs or other beverages and in the evening you could go for a nice bottle of wine and a cheese platter.  The natural surroundings are beautiful and offer a number of activities, especially for those who love walking.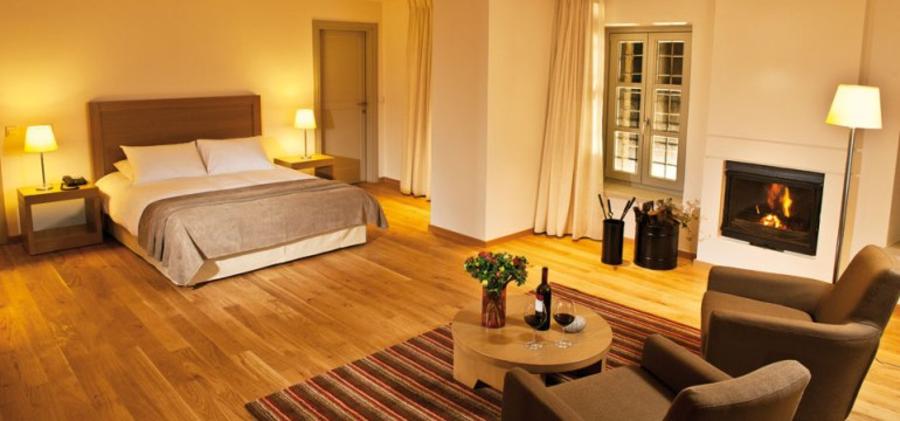 Monopatia Mountain Resort, Ano Pedina
Zagorochoria is one of the hottest destinations in Greece and this hotel complex has gained headlines from the moment it opened. It's made up of two 19th century mansion houses, eight listed barns and two brand new buildings which are perfectly in tune with the landscape. You will definitely be spoilt in this special resort with their 5* star service, their great wine list and gourmet restaurant. The breakfast is also great: warm Epirus pies, homemade jam, local honey and warm bread among many other delicacies. The ever-present bonus is the wonderful Epirus' natural surroundings.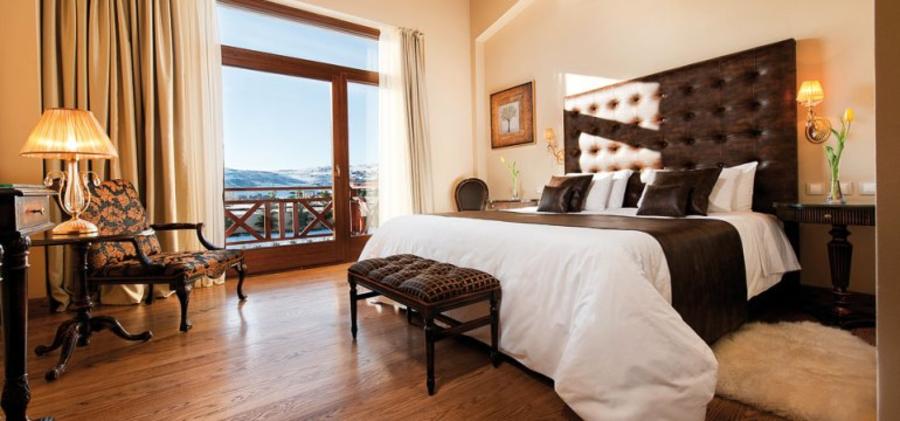 Tagli Resort & Spa, Arachova
Autumn is the best time to visit Arachova and Parnassos since the crowds that descend on them during the skiing season are not there yet.  Tagli Resort & Spa in neighbouring Livadi has given the area a bit of a boost since it opened; traditional architecture combined with modern design and 5* service. You can stay in the lovely suites with their luxurious bathrooms, designer furniture and silk furnishings, wooden decks and views of the fir tree covered mountainside.  There is also a conference centre with an open air amphitheatre (the ultimate business and pleasure combination), indoor and outdoor pools, a gym and a spa. After an activity filled day, you can retire to your hotel, have a lovely dinner at the resort's restaurant and enjoy a bottle of wine from their very impressive cellar.
User Comments
Login or register to join the conversation