Of course you don't need me to introduce you to one of the most famous Greek hotels, nor to tell you that this piece of real estate on a small peninsula at Vouliagmeni is one of the most magical locations in the country and even beyond. In any case, in recent months Astir has been in the news on account if its sale. But before the deal is done and we finally know what will happen there, which company will take over the management and how exactly this unique hotel resort will be further developed, we still have plenty of time – at least two months – to escape to a paradise that is more accessible than you might think.
I'm not saying a stay at the Arion or the Westin comes cheap, but at around €300-350 for a spacious, deluxe room (and from €550 for one of the amazing bungalows), the rates are actually quite competitive… especially when compared to those of very good hotels on the Greek islands at this time of year. But believe me, very few can offer the Astir "package"! And when you factor air or ferry tickets (especially with a car) into the cost of a three- or four-day getaway, you soon see that the same number of days spent at Astir will be much more affordable and cause you far less hassle.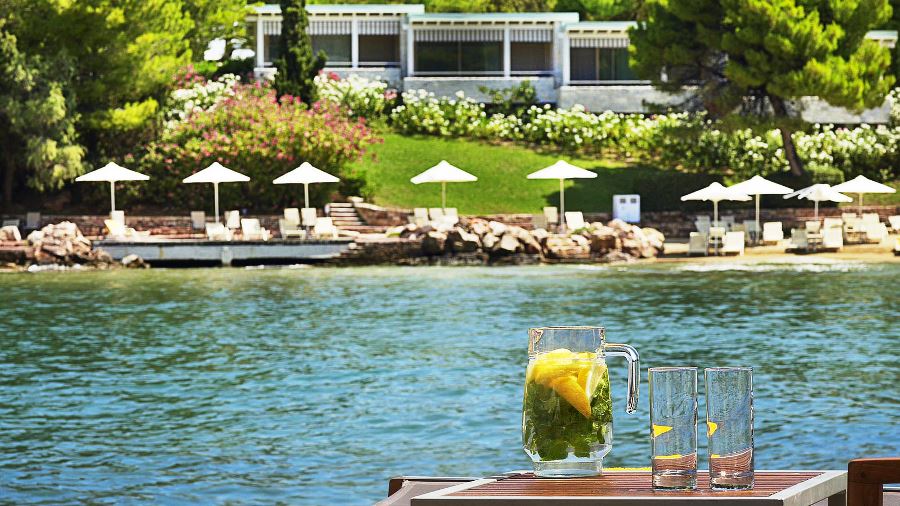 The Highlights
Waking up and seeing the enchanting view of that magnificent bay through huge windows.

The rooms themselves in the Arion are particularly spacious, luxurious, with large bathrooms, fully equipped, with high quality consumables and twice daily housekeeping service.

Breakfast at the Arion is one of the richest and most satisfying I have ever had in Greece. The experience is further enhanced by impeccable service.

The Arion's small, private beach with its stretch of sand and incredible tranquillity is one of the nicest places in Attica to have a swim… at least when the south-westerly winds are not blowing. With loungers right at the water's edge, it's ideal for constant in-and-out, while the adjacent ski-bar has excellent cocktails and serves everywhere.

"Taverna" 37, next to the beach, is the quintessential Greek summer eatery. A cool, shaded veranda with a stunning view and service you normally find at a good restaurant, striking a perfect balance between casual and attentive. This is the Greek taverna as we would like it to be. The menu offers everything you might want to enjoy on a summer afternoon and most dishes are very good indeed. OK, it's not cheap, but nor is it exorbitant. In a word, it is precisely what you would hope for at such a resort... perhaps even more.

The Spa is comfortable, relaxing, fully equipped and the massages offered are of a high standard.

The veranda of the Arion is perfectly oriented and with just the right curvature so as to provide shaded corners all day and afford amazing views at sunset. No matter what you do during the day, you "must" be here by 7.30-8.00 pm for your aperitif!




Dinner options. Here, Astir is certainly in a league of its own in Greece, with the exception perhaps of Sani Resort with its incredible marina in Halkidiki, and Elounda Beach on Crete. The Matsuhisa Athens may not be in its finest days but it still remains a very good restaurant and enjoys what is perhaps the number one location in Athens. The Michelin-star Galazia Hytra offers a stunning view along with an exceptional and intriguing take on Greek cuisine, while its "taverna", right next door, is ideal for those looking for something simpler but with a gastronomic twist. Lastly, Arion's Il Tramonto, with its tables on the lawn is a very decent hotel-style Italian restaurant, but again in a sublime setting.

Astir's location offers not only stunning views, but also easy access to all the highlights of the Athenian Riviera... if you can tear yourself away from the hotel for an evening or two.



And one or two shortcomings


There are plenty of staff throughout the resort; they are properly trained and courteous; but in some cases the standard of service is not what you would expect from such a hotel.
The F&B department should make greater efforts to bring all the dining venues up to the standard of the restaurants being run by outside partners (Matsuhisa, Galazia Hytra). I'll give you just two examples: the Italian restaurant could definitely be more interesting, while the bars could offer greater variety of choice, especially now, when bars in the country are enjoying their "golden age".
The Arion's marvellous beach should be even better in terms of amenities and service. On account of its small size and exclusivity, there is absolutely no reason why it should not be kept clean and tidy all day long, while the sun loungers and umbrellas should be of the finest quality.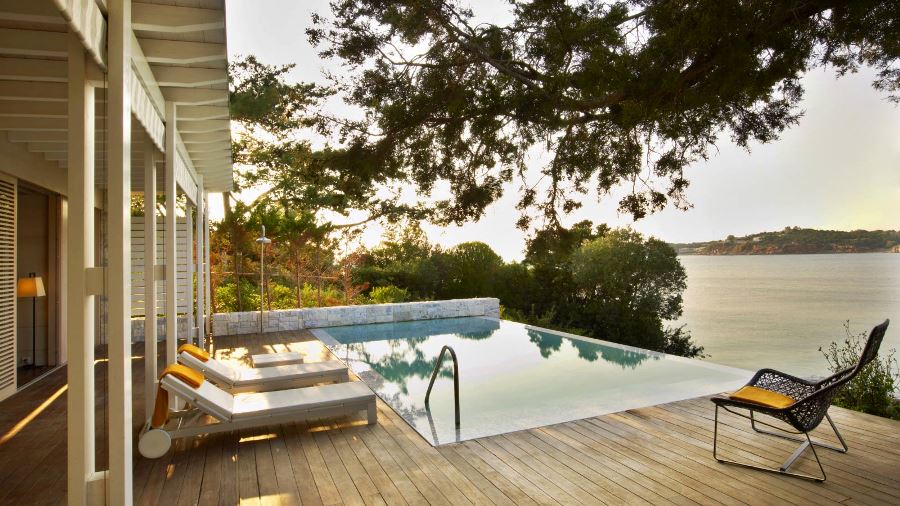 It had been quite some time since I spent a few days here and I recommend it wholeheartedly for all the above reasons, plus one more: the Athenian Riviera provides far more choices than any cosmopolitan island could ever offer. And if luxury, good restaurants, nightlife and socializing in style are not your cup of tea when it comes to brief getaways, then I imagine you would have stopped reading this piece shortly after starting. Bonnes vacances!
User Comments
Login or register to join the conversation