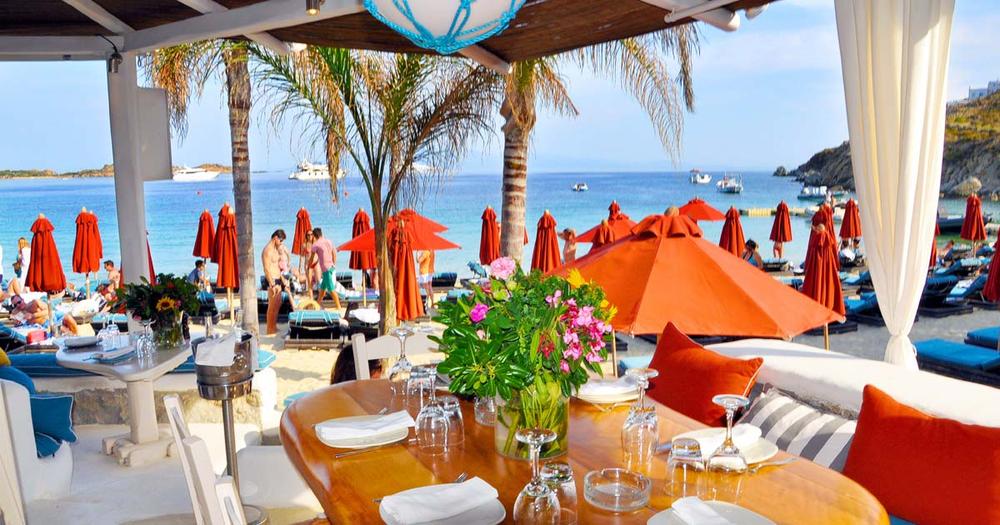 So, one month before the Easter season is upon us and with Spring taking its first tentative steps, I think the time is just right to look at some news from Greece's premium cosmopolitan destination.
I'll start things off with a piece of news that isn't strictly about Mykonos, but goes a long way in proving its worldwide appeal. The now legendary Nammos is opening a New York venue within the year, in collaboration with Greek-American Peter Poulakakos. It will be called Nammos by the sea and it will set up shop on the rooftop of the Battery Maritime Builidng next to the ferry boats that make the trip to Staten Island! However, that is not the only piece of news to come from the stable of Zanni Frantzeskos, who follows up the opening of Nammos Concept (next to Nammos, naturally), by bringing in the famous Hakkasan and in fact setting it up on the spot of what used to be the historical Philipis!
Meanwhile, Thomas Heyne and Mario Hertel, after creating the San Giorgio Hotel and the Paradise Club, are now preparing a most impressive all-day beach bar at Paragka beach, that will go under the name Scorpios Beach Club and has been scheduled to open in May. For a good while the rumor mill had Ari Vezene involved in the project, but he will in fact not be a part of it. He is however involved in other talks that will hopefully facilitate his arrival to the island.
Another newcomer to Mykonos will be by the look of things, none other than Hector Botrini who is working with foreign investors to open not one, but two new restaurants on the island. There are of course many more news to come and we shall be keeping you up date on all of them.
User Comments
Login or register to join the conversation