That is usually remedied by the fact that I can stay with much loved friends who are always more than willing to have me, thank God. In the few cases a hotel is required though, 11 Cadogan Gardens is the perfect option. It is located in my favourite neighbourhood and old stomping ground, Chelsea, and the minute you open its solid wood door you feel you're being welcomed into a London residence fit for a lord.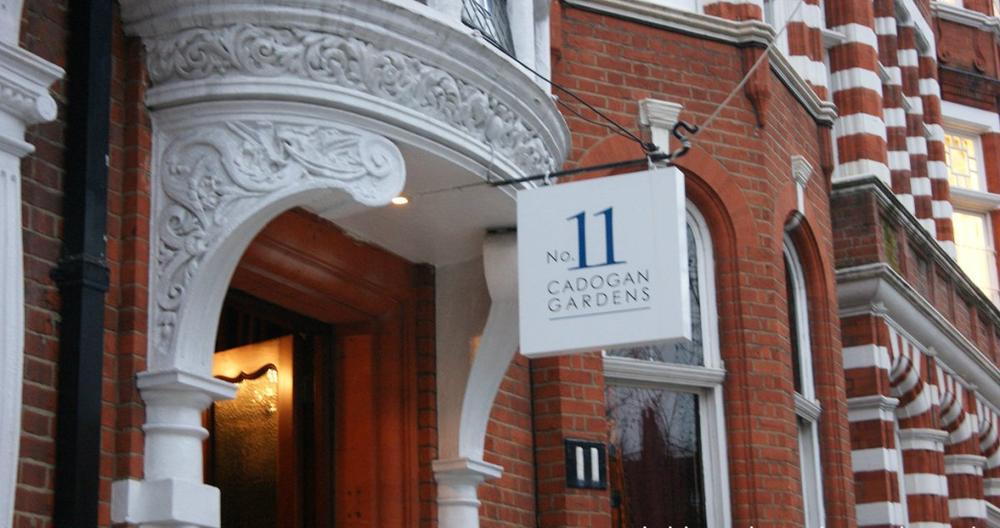 I love the feeling of old school English glamour; dark luxurious materials, attention to detail, comfortable velvet armchairs you can snuggle up in and read your book next to a roaring fire in the drawing room, the dramatic library room, the stylish breakfast area with the massive vases overflowing with fresh flowers, heavy cream curtains, old creaking wooden floors, old paintings, an imposing wooden staircase and the old lift with the ornate metal door. The list is endless.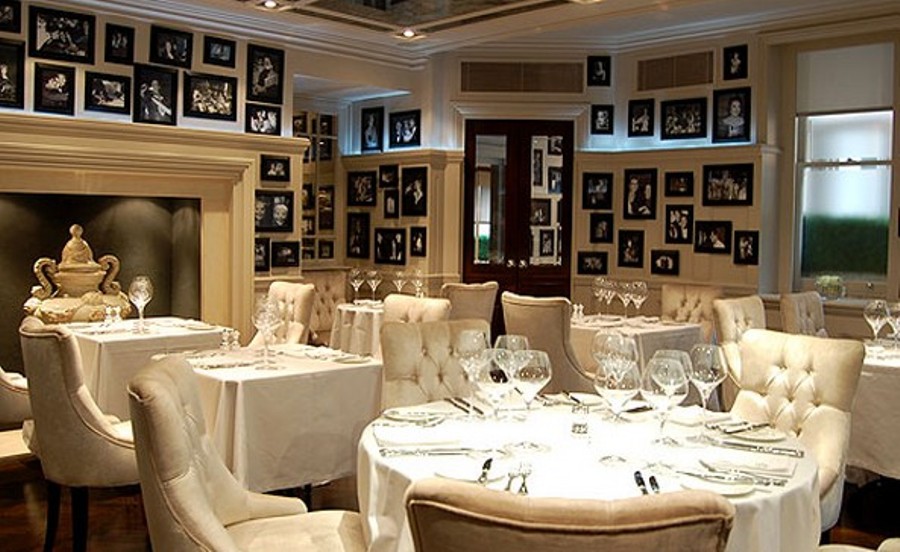 11 Cadogan Gardens, a stone's throw from Sloane Street belongs to the Small Luxury Hotels chain and is part of a wonderful building belonging to Lord Cadogan who is one of the 10 richest landlords in London. He is a man, according to Tatler magazine, who can walk from Duke of York Square to Harvey Nichols and then up to Harrods, without stepping outside his property.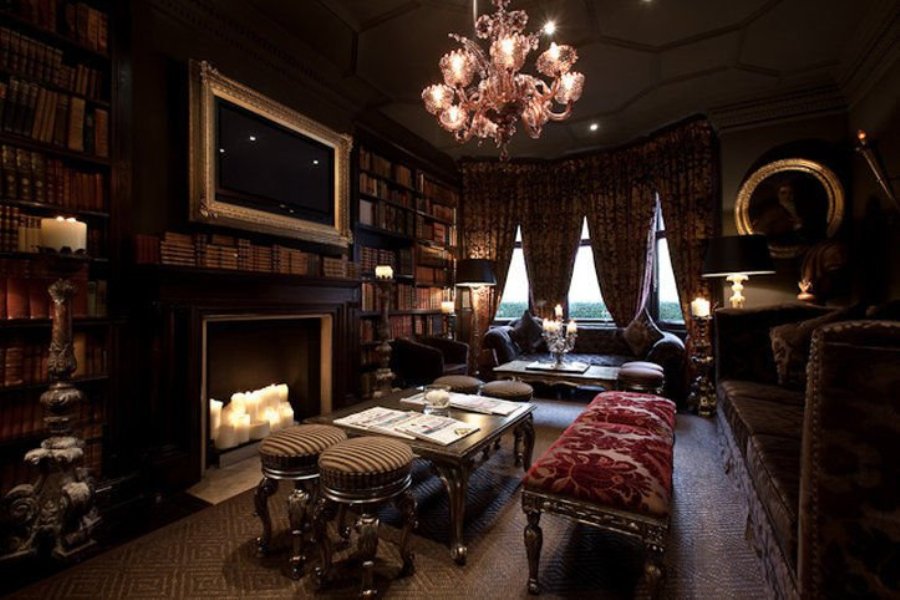 Each room is individually decorated in true British style reminiscent of country piles and castles like the ones you love looking at in interior design magazines. The rooms are small and lacking in certain amenities, like a mini bar for example, but they're clearly more focused on providing an authentic look and feel than all mod cons, like other more modern 5-star hotels might be. The best option, in my opinion, is one of the suites. 

The junior suite we stayed in was 50 square meters and consisted of a sitting area with a couch, armchairs, a bookcase and a small desk, a bedroom with a king size bed and a comfortable bathroom. On the plus side I would mention the huge TV, the great mattress, free wifi, the safe and the Nespresso machine. Negative points were the separate hot and cold taps in the sink (I thought of my friend and talented stand up comedian Katerina Vrana who often mentions this quintessentially British habit in her gigs), the cupboard door which didn't shut properly, the lack of a mini bar as there is no substitute for cold water, and the carpet which was a little more lived in than I would have liked. The hotel is undergoing renovation though so I assume all these little snags will eventually be ironed out.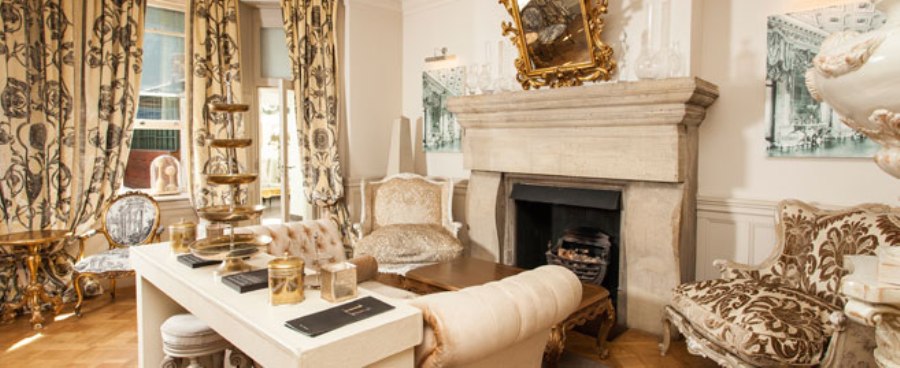 What stays with you in the end though is the feeling of being at home and the overall attention to detail. Things like the cloth bag in which your morning newspaper is placed and hung on your door, the friendly and efficient service, the perfectly poached eggs at breakfast, the vase full of fresh roses and the chocolates which await you in your room perfectly placed on a silver tray; everything here makes you feel special and pampered. 
On top of all that you have Sloane Square tube a mere five minutes walk away, a bus stop on the next corner and stuff like Duke of York Square, the Saatchi Gallery, the Saturday food market and tons of gorgeous cafes where you can sit outside and smoke to your heart's content while people watching.  As if that wasn't enough, what you also have in the area includes: the Davictor hair salon and Apollon Victoratos with their blow dry that lasts for 5 days, even in London weather, King's Road and Sloane Street with all its designer clothing and jewellery stores. This truly is the ultimate London experience, in the most perfect location. 
User Comments
Login or register to join the conversation