Ten award winning spas, each offering something special while promising the experience of a lifetime.
1.  Miiamo Sedona, Arizona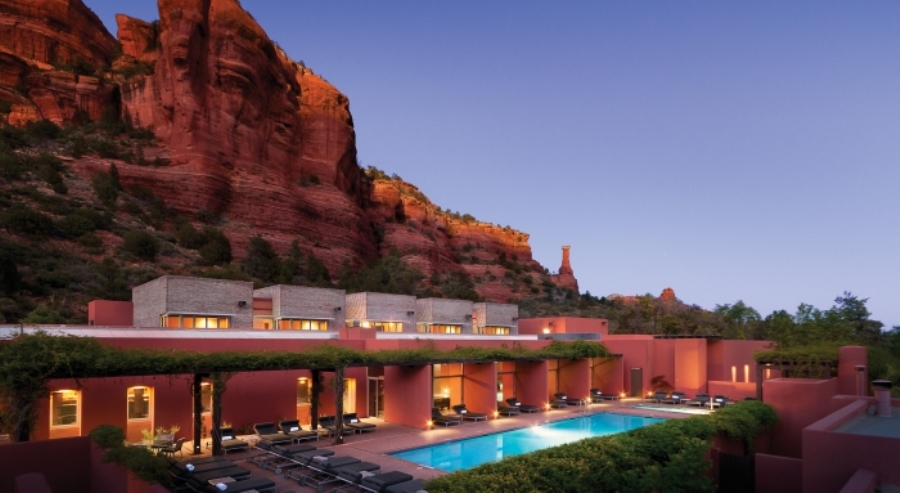 Under Sedona's red rock, this multi award-winning spa offers treatments based on American Indian rituals.  But that's not all.  In the spirit of a holistic body and mind experience, the spa also offers the services of an astrologist, a psychic masseur and a photochromic analysis of your aura so you can balance your chakras.  The only difficult thing here is actually getting an appointment. www.miiamo.com
2.  COMO Shambhala Estate, Bali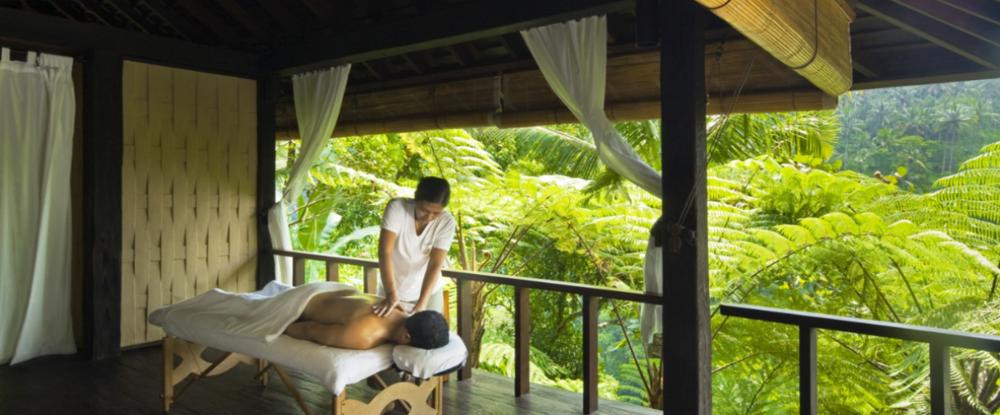 Bali's spa tradition is properly represented in this very un-hotel like environment.  The owners call it a place of rebirth, seclusion, meditation and a pure holistic approach. The staff includes a yoga teacher, an Ayurvedic doctor and a special nutritionist. The South East Asian tradition practiced here focuses on exercise, nutrition and alternative medicine.  www.comoshambhala.com
3.  Huvafen Fushi, Maldives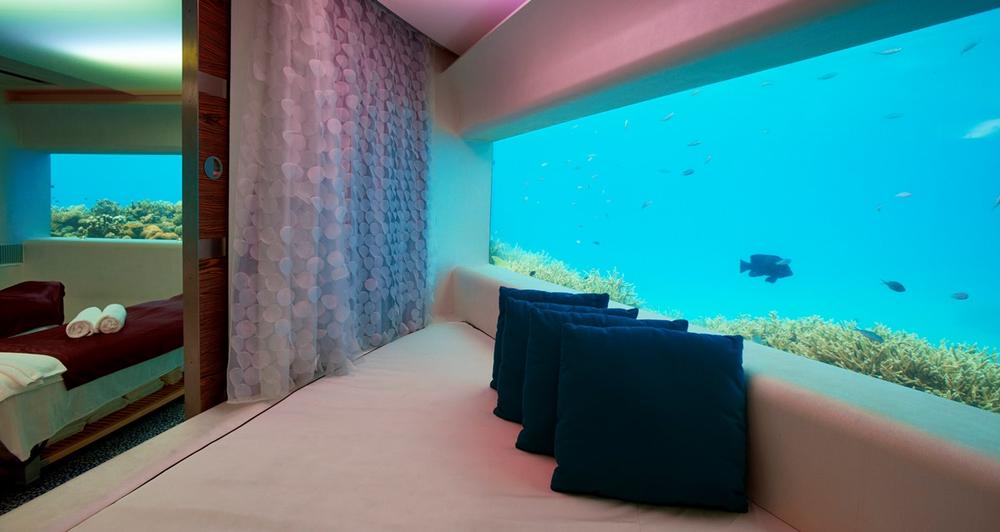 You really wouldn't expect anything less from luxury hotel heaven.  As the world's only underwater spa, Huvafen Fushi's Lime Spa is bigger and better than your wildest dreams. Could there be anything more relaxing than watching fish swim during your 'me' time?  All the treatments have been especially designed for the spa.  http://huvafenfushi.peraquum.com
4.  Mayan Spa – El Palace Hotel, Barcelona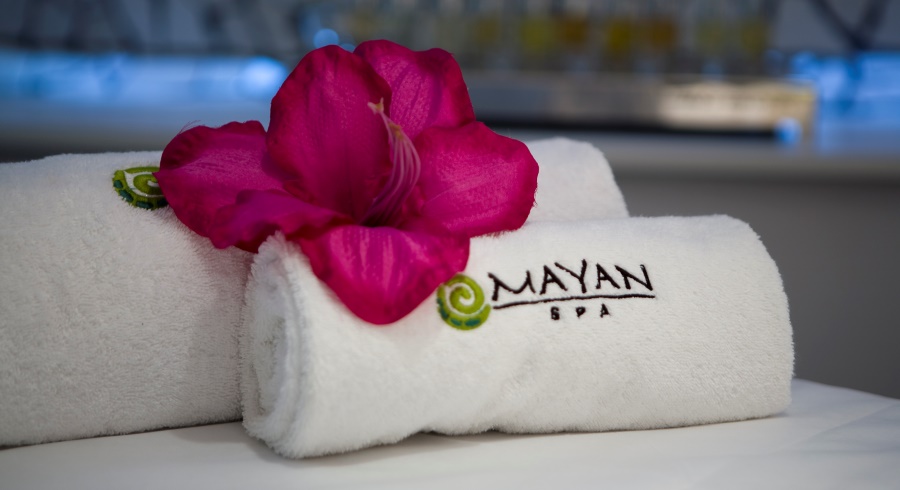 Barcelona is one the most popular destinations for Greeks and  there is something a little luxurious here, which is still a well-guarded secret; none other than the Mayan Luxury Spa in the 5-star El Palace hotel, the famous Barcelona landmark.  In direct opposition to the hotel's classic style, the Mayan Spa is otherworldly.  Mayan sounds, ritualistic elements and therapeutic ingredients are mixed with a modern approach to luxury.  www.hotelpalacebarcelona.com
5.  Tschuggen Grand Hotel, Arosa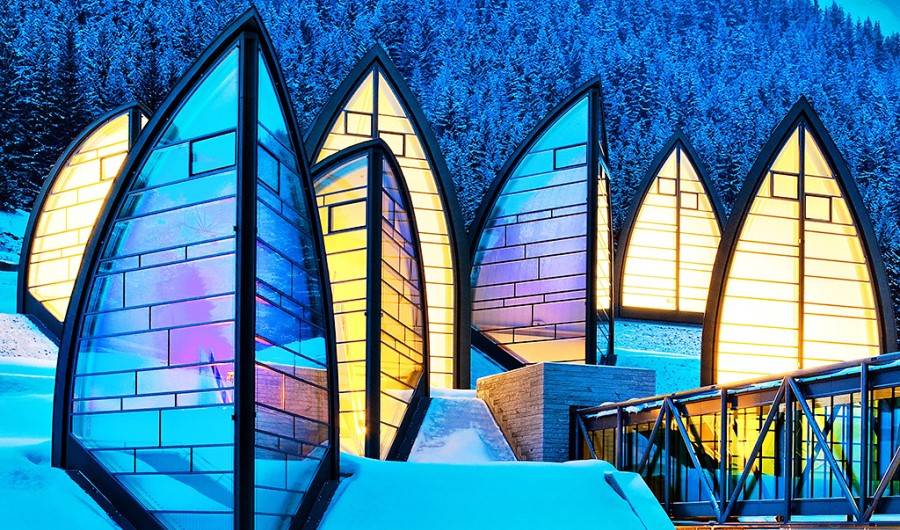 If your ideal holiday means perfect snow, all day skiing in challenging pistes followed by spa treatments, then look no further than the Tschuggen Grand Hotel Arosa.  With 107 kilometres of pistes to suit any level, the hotel started life in the 19th century as a sanatorium, was burnt down in 1966 and reopened as a hotel in 1970.  The only thing to remind you of its previous life is its engrained healthy mind and body philosophy, which led to its 2006 unveiling of a 4-floor underground spa with glass sails sticking out of the snow.  This architectural wonder also offers some unique treatments like the Kneipp trail, where the guest walks barefoot on rocks over hot and then freezing cold water.
6.  Palace Hotel Tokyo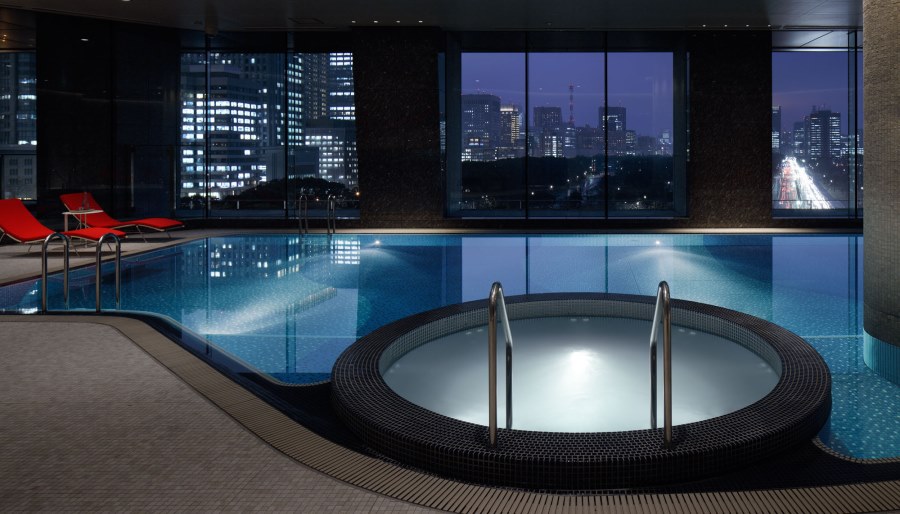 Where could the Evian Spa possibly be? If your answer is 'in France of course', then you know a lot about geography and very little about spas.  Conde Nast Traveller named the Palace as one of the most exciting new hotels and its spa was one of the reasons.  Inspired by the famous bottled water's travels through the Alps, their lakes and rivers, the snow capped Fuji views only add to the relaxing and luxurious treatments.  Let your mind float away while your body stays in Tokyo's city centre.  www.palacehoteltokyo.com
7.  Urban Retreat, Harrods, London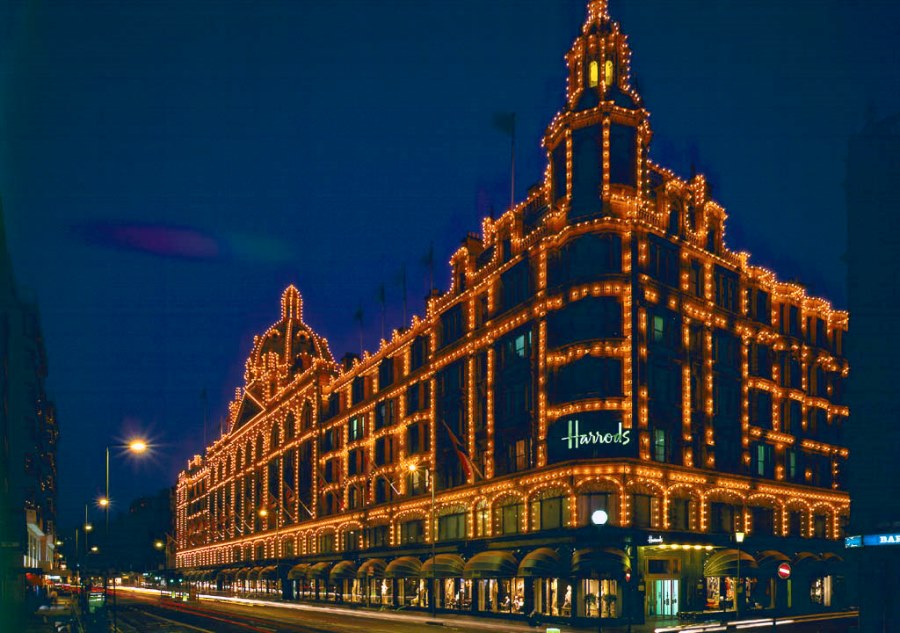 Do you fancy Christmas in London with a new you (face and wardrobe) thrown in? In London's shopping Mecca, Harrods, the Urban Retreat spa is the place every woman dreams of.  With treatments for your face, body and hair, VIP suites, cosmetology created by famous brands and specialist doctors and a real Moroccan hammam, what's there not to like? www.urbanretreat.co.uk
8.  Banyan Tree, Seychelles
Nothing says Thai spa like the Banyan Tree chain.  Picked out by Conde Nast Traveller as its Total Escape option in its spa guide, this is only one in a long list of awards.  Luxury and a taste for the exotic just like in the case of its signature massage where local products in linen pouches are used to release aromas.  A real dilemma when choosing between this and the oil free Royal Thai massage which has been practiced for centuries in the royal households.  www.banyantree.com/en/em-seychelles
9.  Sofitel The Palm Resort & Spa, Dubai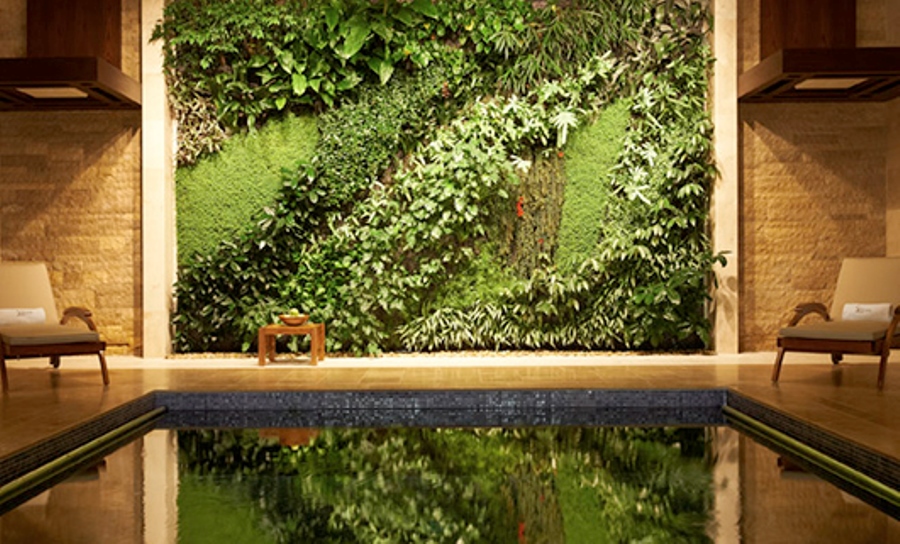 The competition is so great in the Emirates that spas have to be of a very high standard to survive.  The So Spa of the new Sofitel is one of the strongest new entries offering 28 rooms, 4 luxurious couples' suites, vertical gardens, dreamy pools, hot and cold, Polynesian and European treatments, a Vichy shower, colour therapy and massages with amethyst crystals.  www.sofitel-dubai-thepalm.com
10.  GB SPA, Hotel Grande Bretagne, Athens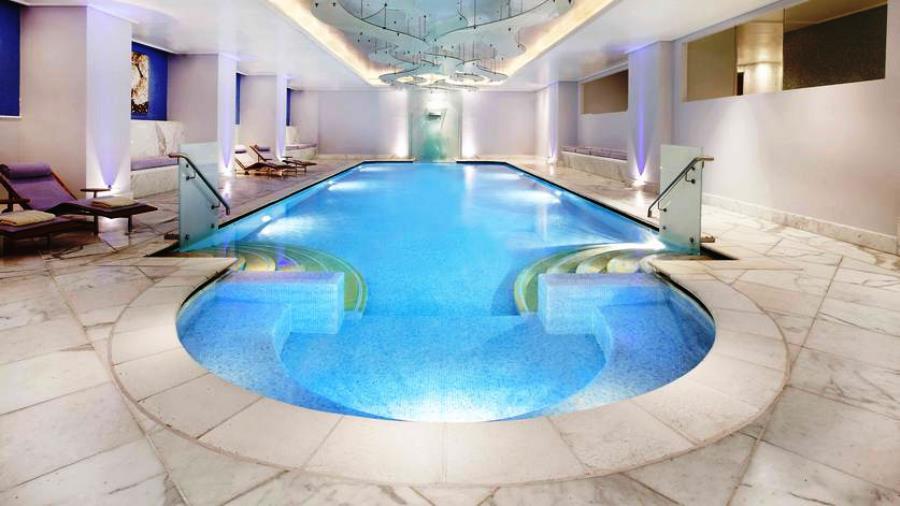 If you're looking for one of the best spas in Europe, then look no further.
  Included in the top five European Spas in 2013's World's Best Awards, the GB Spa is an oasis in Athens city centre.  Offering the most up to date treatments in a beautiful setting and staffed by top therapists, you really do get treated like royalty here.  Try Anne Semonin's Oenotherapy with the antioxidant power of red wine and then retire to the hotel's famous bar with a glass of champagne of course!  www.grandebretagne.gr
User Comments
Login or register to join the conversation