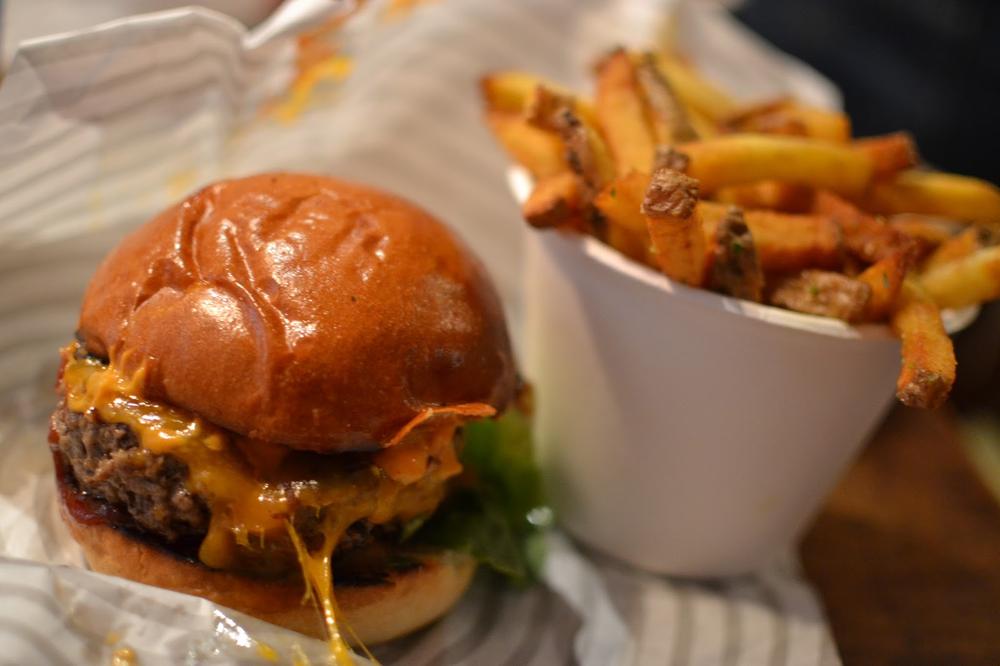 Since then, a great deal has changed. I returned to Athens because I had missed it but now I've grown tired of it again and am preparing to head back to the UK. What hasn't changed the slightest is my love of burgers. And the fact that whenever I visit London, even for a few days, I never miss the opportunity to enjoy my favourite treat. The success or failure of which, at least in my opinion, is a matter of balance. It must have the right bun that is capable of holding its contents without breaking up – especially when we eat them the proper way, with our hands – and the other ingredients must in the right proportions so that we can discern and savour the quality of the meat patty with no compromise to the distinct flavours of the other items. And of course a patty that is not perfectly grilled, not as juicy as it should be, is a no-no from the get go. Anyway, now that my list is almost complete, I am delighted and proud to present my own best of London's burgers! Which are…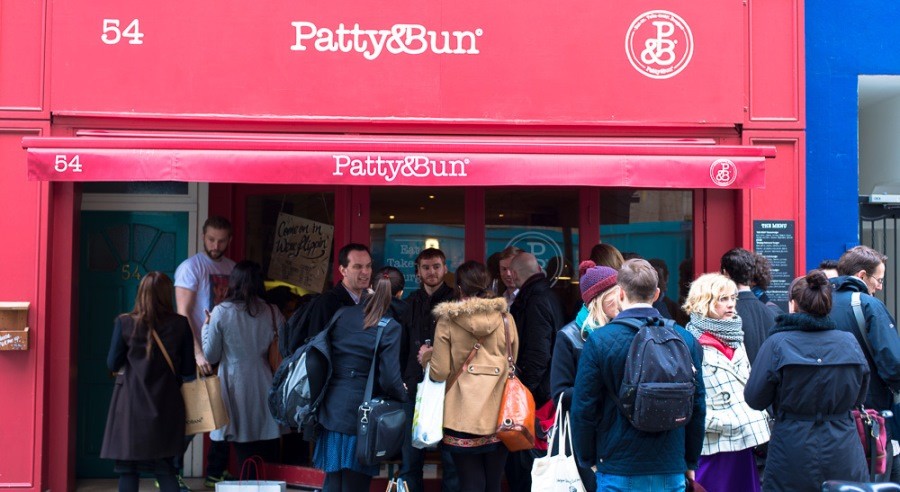 I am beginning with this one because it is by far the most amazing burger experience I have ever had. As usual, Peter Stat was first to write about it in his Globe Eater column, but regardless of what you read, if you don't try it in person there is no way you can understand what we are talking about. Although the place itself makes our own Tefariki look like Versailles, you must queue up no matter what time you go, unless you stand outside early on and wait till 12 noon when it opens. Inside, there is only enough room for about 30 people. But don't let that deter you; you will be seated quickly because the concept is "eat and go". The setting is not conducive to idle chatter. The small menu features six burgers, two salads, three side dishes and two types of ice cream. I tried the Ari Gold – named after the neurotic movie agent in the TV series Entourage – the simplest on the menu, with cheese, tomato, lettuce, pickled onions, ketchup and the incredible smoky P&B mayo, which brings tears of joy to my eyes whenever I think about it. The brioche bun is light but holds its contents admirably without disintegrating, the beef patty is juicy and super tasty, the other ingredients are in perfect balance, and when you take a bite, it oozes just enough for you to gobble up in the manner so characteristic of great burgers eaten with your hands rather than with a knife and fork in some restaurant. I accompanied it with rosemary salted fries and – just to prove to myself that I do have some self-restraint – a Diet Coke with ice and lemon. I paid ₤12 for everything and from the moment I departed I have been counting the days till I return, for a Jose Jose Chilli Burger this time. So, if you are in London, don't miss it for anything; it would be quite unforgivable, trust me.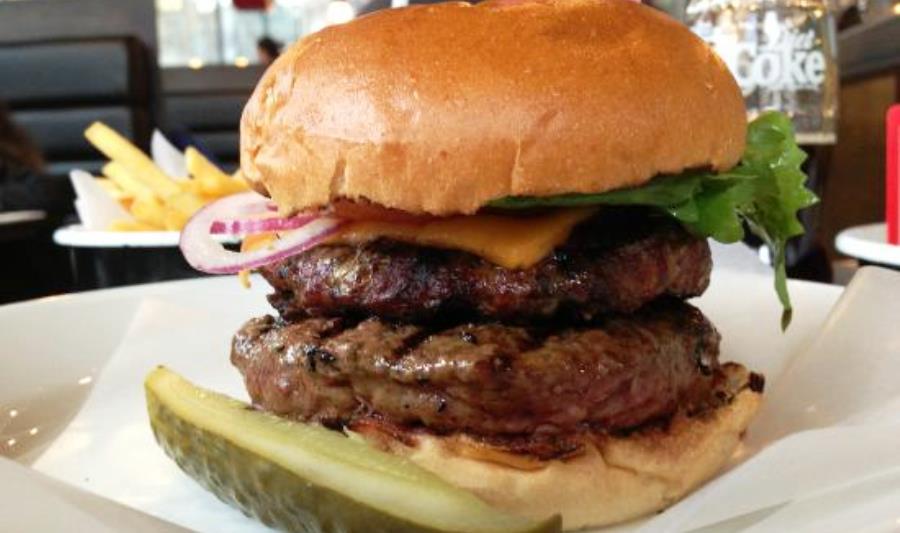 Among my favourite eateries in the city, I was fortunate enough to have one in walking distance from my home, so I was a frequent visitor. The place is simple but very well looked after, something between Goody's and TGI Friday's, but its burgers are in a different league altogether. Made with quality meat from Scotland, ground into mince the same day it is cooked, they really are delectable. My personal favourite is still the Chilli with green peppers, American cheese, shredded iceberg and chipotle mayonnaise. I order it with fries, a trusty Diet Coke and conclude my meal with a sundae. Byron does exceptional desserts, changed every month, for which I have a particular weakness. So far, of those I have tried, my favourites are the Oreo Cookies and Vanilla and Honeycomb. Everything included, expect to pay under ₤20.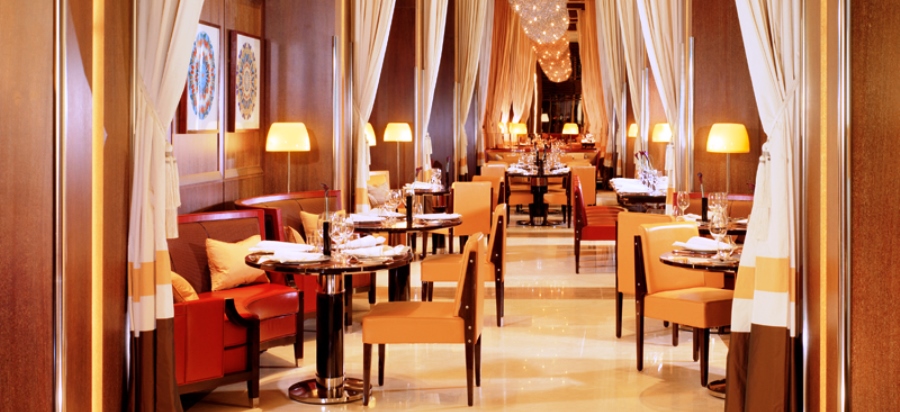 Burger joints may rank higher than regular restaurants in my list, but the truth is that at some of the latter you can enjoy outstanding examples of the genre, since the ingredients are often the finest available on the market. So, I didn't miss the opportunity to try the burger at Cut, Wolfgang Puck's restaurant in the ritzy 45 Park Lane hotel. OK, I admit it was a different experience altogether. The space is wonderful; it induces you to dress up and feel eminently cosmopolitan. The service is impeccable and the food exceptional. The burger itself is made from two kinds of minced beef, Black Angus and Australian Wagyu, served in a bun with Cheddar cheese, shallot-jalapeno marmalade and garlic aioli, garnished with crispy French fries or salad for the more diet-conscious. Naturally, it is eaten with a knife and fork, unless you want the extremely chic diners at the next table rolling their eyes in typically British fashion. And although the dish itself costs ₤24, you can expect to pay around ₤70 per person with starters and drinks, plus the dessert of course. You'll definitely be paying this much, if not more. I accompanied my meal with two London Calling gin cocktails (with elderflower cordial, lemon, cucumber and a splash of apple juice, along with other ingredients) which I considered to be a perfect match not only for the food but also the overall experience, and I had a great time!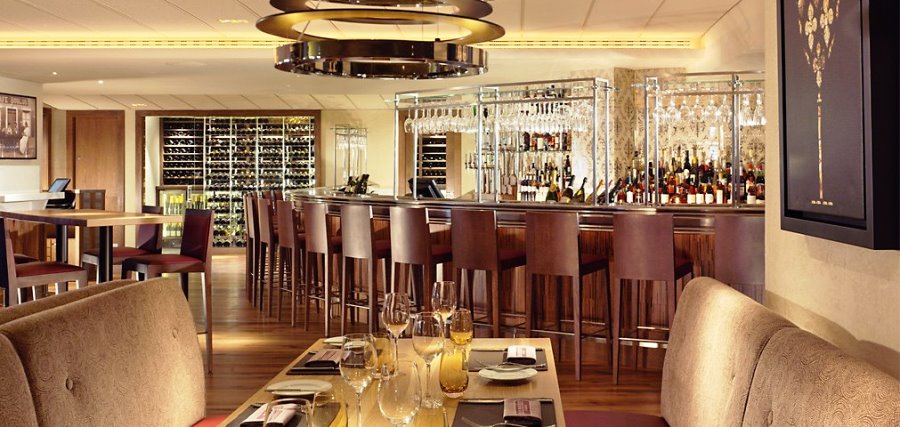 Yet another restaurant-style burger worth trying. Daniel Boulud is one of the most famous chefs in the world and when he opened Bar Boulud in London, on the ground floor of the Mandarin Oriental hotel, it was immediately a resounding success. Now, things have calmed down a little and you can find a table more easily. And it really is an excellent choice for a lunch break if you are in the city for business or shopping. The space is quite luxurious yet at the same time relaxed, with an open kitchen and stools all around to watch the "show" or regular tables if you want to be a little more comfortable. The burgers are served on a small tray with a bowl of French fries and ketchup – the American way – and with the characteristic tags stuck in the top of the bun, informing you how they have been cooked. I always order the Piggie with beef patty topped with BBC pulled pork, green chilli mayonnaise, lettuce and red cabbage slaw in a Cheddar bun. It costs ₤14 and together with my favourite dessert – Suzette flottante – a salad starter and a glass of red wine, expect to pay about ₤40 per head.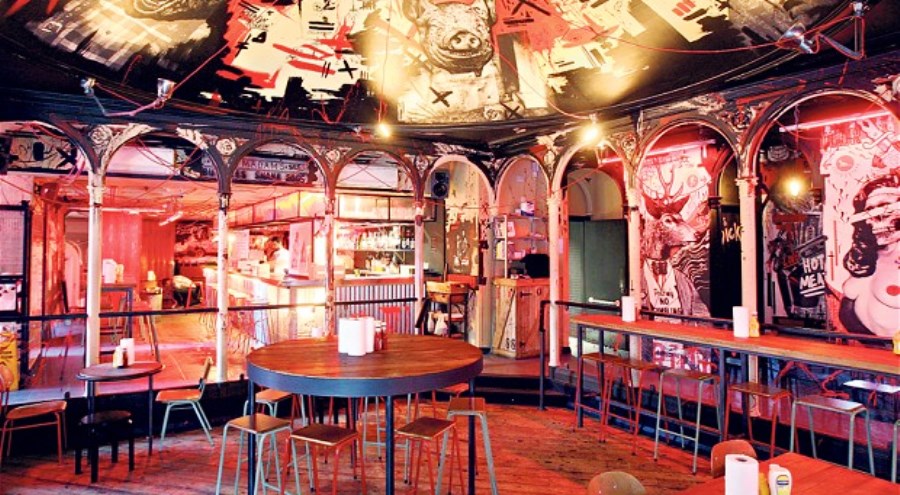 Peter Stat was the first (surprise, surprise!) to write about this eatery, so I was impatient to give it a try at the first opportunity and I wasn't disappointed. Since then I have re-visited on a number of occasions and also wrote a piece. The place is nothing fancy, doesn't take reservations and at peak hours there is a queue outside, so I would suggest that you arrive à la grecque, that is, after 10 pm. In any case the owner is Greek, so it is probably quite fitting. The interior combines rock and art, with graffiti murals that were much appreciated by my son, very loud music, an attractive crowd, an atmosphere that was somehow sexy and at the same time nonconformist (in the positive sense), with the boys at the bar certainly among the most beautiful in the city. But when the food arrives none of this really matters. The burger is quite simply perfect, the patty expertly grilled, sublimely meaty, and in my favourite version with hot peppers, as spicy as it should be to go perfectly with the Snow Queen on the rocks I usually order. The bun bread is light and airy, but manages to hold all the ingredients without breaking up, something I consider to be a major plus given that half the enjoyment of a burger is eating it in your hands. The French fries with melted cheese and chilli are a must order; believe me, this is neither the time nor the place to be thinking about calories. As for the price, at ₤20 per person it's a steal. 

Peter Stat has written about this place too, so I went along with my friend Doris one Thursday afternoon. I stress "afternoon" because here too there are no bookings and queues soon start forming outside, so we went for a snack at around 6.30 pm. The choice is straightforward: burger, grilled lobster or lobster roll, whatever that is, I really have no idea. Everything carries a ₤20 price tag. The burger arrived looking quite delicious, nicely served on a dish with lettuce, ketchup and a small pot with perfectly fried chips at the side. And it was indeed most delicious, though it needed extra cheese to attain perfection. I didn't eat with my hands (it didn't seem right to stuff my face whilst sitting at a window table with passers-by more or less staring me in the face), so I cannot tell you about the bun's durability. At any rate it was very tasty and I would go again, even though I was really annoyed when the bill came without our asking for it, as soon as we had eaten the last spoonful of the lemon cream with which we concluded our "dinner". The Greek inside me desperately wanted to sit back nonchalantly for an hour or so, blatantly snubbing them, but my girlfriend has been here now for 15 years and has become a good person, so she took me by the arm and we left.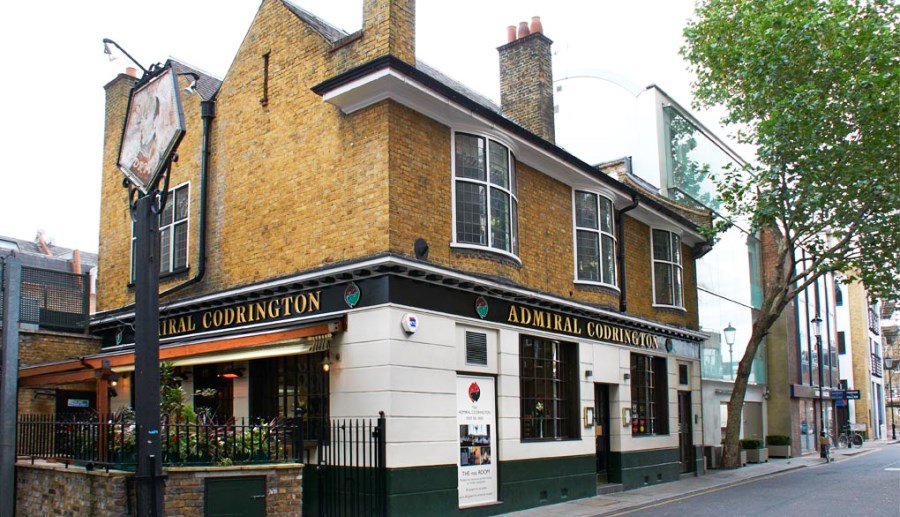 This pub restaurant features among the top 10 in all the pieces I read when googling the "best burger in London", so I decided to give it a try. And imagine my delight when I realised it was just a couple of streets from my house, literally a 5-minute walk. It is an authentic, neighbourhood pub with a lively bar where locals enjoy a beer or two after work in a relaxed atmosphere so characteristic of leisure venues in this city. We had booked for 8.30 and had to wait about 15 minutes before sitting down, so I had the opportunity to casually check out the place, keeping a mental note of the courtyard, which would appear to present an attractive option when warmer days arrive. The burger was tasty but had more ingredients than necessary and you certainly couldn't eat it with your hands without it breaking into pieces or without you becoming a complete mess. It was accompanied by delicious double baked chips and the bun was of the brioche type, another "minus" in my view, though this is purely my own personal opinion. Also, you can't really say it's inexpensive. In the end we paid about ₤40 per person, three of us having shared a spicy squid starter and a portion of fries, washed down with two beers each. Nevertheless, the evening's aftertaste – as Mr. Deligiannis would say – was very pleasant, so if you are in the area, do give it a try.
P.S. There are two more places about which I have heard some very good things but I haven't yet had time to go, so at some point I will do an update. One is Dirty Burger in Kentish Town and the other is Shake Shack in Convent Garden (I want to see if it is as yummy, yummy, yummy as its New York City sibling). So... I will be back...
User Comments
Login or register to join the conversation