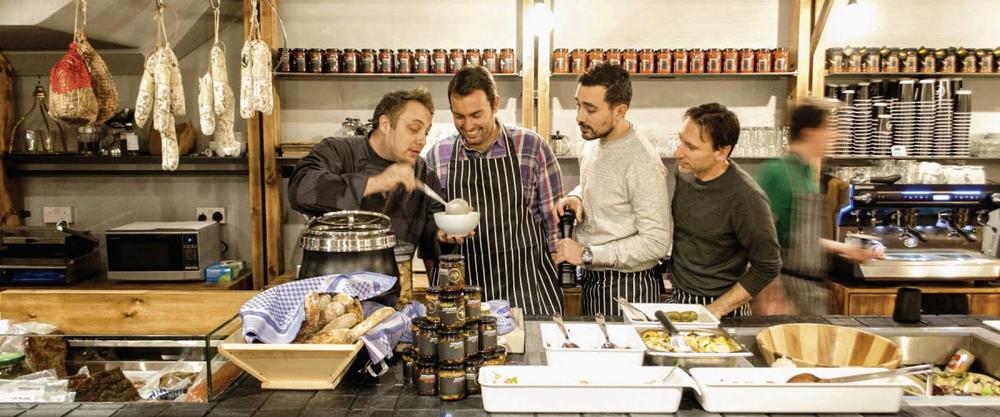 Walking through Carnaby Street you're always swept away by the energy of the place.

 It still holds on to its cool 60s vibe, despite the many modern stores that attract hoards of people all day long.  To be honest, I didn't even know about Kingly Court before I eventually visited it for the purposes of this review.  It is very reminiscent of St Christopher's Place, with its patio seating and the youthful crowds holding court in typical London rainy weather.  You're spoilt for choice here, with British, Japanese, Spanish and American food options dizzying the culinary senses. We however, are here for a slice of Greece, The Life Goddess Experimental. And we're talking about the real Greece, with its aromas and flavours that make up our summer memories.  Shady pergolas, seaside taverna marble tables, the blackboard with the specials of the day and warm, efficient service.
The Life Goddess team has left no detail to chance and that's evident at every level. The ceramic bowls which could be from traditional workshops in Sifnos, are used for cooking many of the dishes and the wine list includes options from small wine producers who bottle specifically for the restaurant.  Ingredients are flown in from Greece every four days, rounding up the feeling of this place really being a home away from home for Grecophiles.
This place really could be on a Greek island, the flavours are that authentic.  The opening dish was mixed platter of tzatziki, fava bean dip, feta cheese, olives and a true Greek tomato salad! The moussaka for example, served in the traditional bowls mentioned above, is easily one of the best I've ever eaten.  A beautiful béchamel sauce, a rich meat and aubergine combo, which manages to remain light and not leave a trace of oil on the plate.  Our other favourite dishes were the lightly fried greens (tsigariasta horta) which are served in a cast iron bowl with a soft Greek cheese (manouri), the scrumptious dolmades served with yoghurt,  the seabass risotto made with orzo, cooked in shrimp stock and the shrimp saganaki with a light tomato and Florina red pepper sauce, scented with Cretan raki.  The only blip was the pork shank, which was a little overcooked and bland, although the melt-in-your-mouth potatoes that came with it, made up for the disappointment.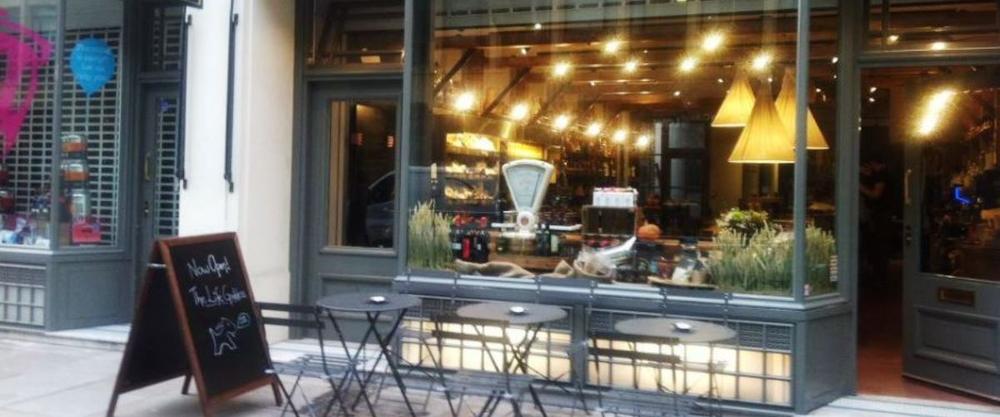 I would also recommend sticking around for some dessert, as that too can hold some pleasant surprises.
  The orange cake with kaimaki ice cream or the kataifi with buffalo milk kaimaki are exceptional, as is the traditional Greek coffee that comes with a courabieh, a traditional Christmas biscuit.  I left feeling elated.  So much so, that I returned the following evening with friends who have been in London for years and had really missed proper Greek cooking.  They were equally enthused by the time we'd left!  If you want to try flavours, which take you back to your mum's kitchen or your favourite Greek holiday, this is undoubtedly the place for you.
User Comments
Login or register to join the conversation