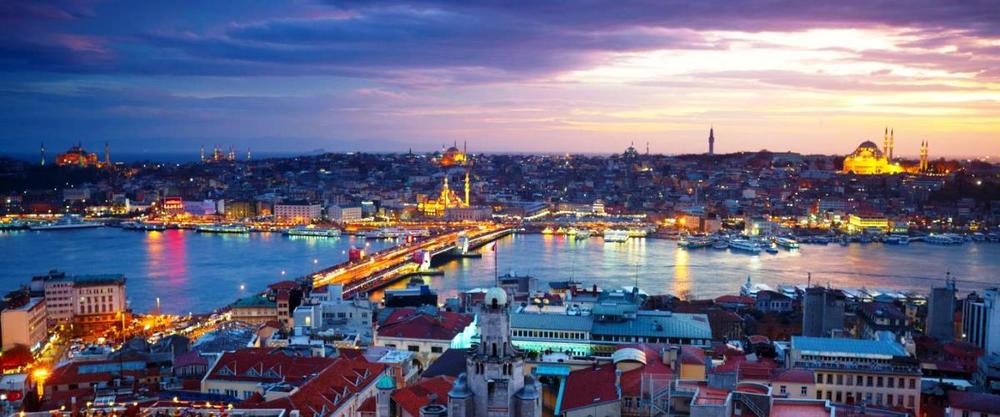 The phrase 'the point where civilisations meet' was definitely created for this vast and unique city; a place of huge contrasts, an unparalleled geographical position and a very distinctive beauty. You'll find everything here: palaces, mosques (even if they are built in a Byzantine style), skyscrapers, poor neighbourhoods, wide avenues, alleyways, bazaars and modern shopping malls, parks and flowers, incredible villas on the Bosphorus, shacks and hotels of all kinds which all come together to make a city with one foot in the West and the other in the East. 
The few days I was there were nowhere near enough to fully cover this city of 17 million souls, which extends from hills around the Bosphorus to the Black Sea and around Keratios Bay. I am therefore in no position to write a full travel guide like the ones who have previously appeared in FnL.  What I will do instead is a mini gastronomic feature including some restaurant reviews.  This trip became a reality thanks to the open mindedness and enthusiasm of the Turkish Embassy's staff in Athens and especially Mrs Asli Gundogdu Aksungur (culture and tourism office) as well as the Turkish tourism ministry.  I would like to thank them both for looking after me so well and for organising everything down to the last detail. 
You'll be able to read some first impressions in the Blond (con)fusion column. I'll just give you some tips on some 'not-to-miss' places. Istanbul must be the city with the most restaurants located on terraces anywhere in the world! It's amazing how many roof garden restaurants you come across here, which is impressive from a Greek perspective considering how difficult it is to get such an establishment off the ground in Athens!  Secondly what you'll find here are good restaurants catering for the lovers of traditional cooking, although the more gourmet places probably won't thrill you as much. I would also recommend trying Turkish wine, which is really good despite the elevated prices due to local tax laws. The fact that you will enjoy incredible kebab, lamb and aubergine dishes as well as syrupy sweets here goes without saying. 
I'll move on to the must-sees for those who share my kind of taste. You simply must treat yourself to a coffee or drink in the incredible Four Seasons' gardens on the Bosphorus or the magical veranda in the nearby Shangri-La hotel.  If your budget allows, try and stay at either hotel. If you're a cigar aficionado, visit the luxurious and very atmospheric Le Fumoir at Ciragan Palace. As far as restaurants are concerned, we will cover them in a separate article but you can't leave without trying yogurtlu kebab or the famous Beyti kebab made out of the tastiest lamb you're ever likely to try, at the flagship Beyti restaurant. Apart from all the obvious sightseeing, you have to take a mini Bosphorus cruise.  You'll be able to get a glimpse of some of the most impressive villas on the water, especially on the Asian part of town. That's all for now, I will be back with more details!
User Comments
Login or register to join the conversation