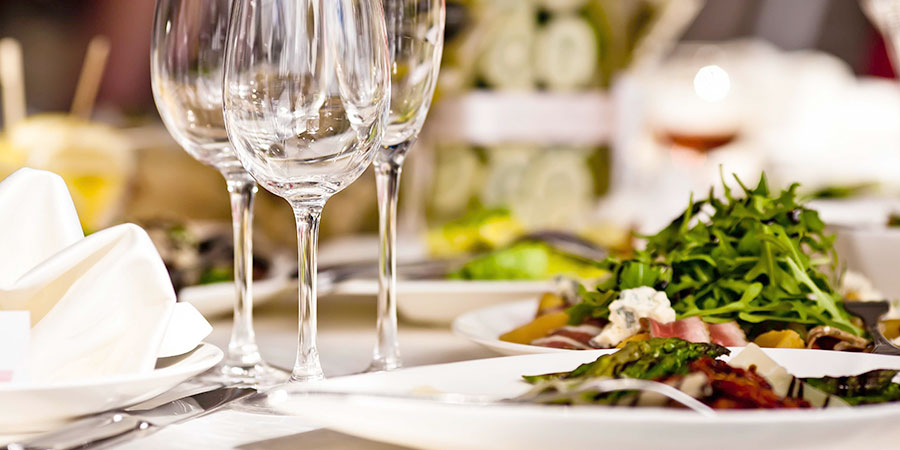 As expected the research confirmed that the internet is the main medium foodies use to get their news, look out for new trends and interact with other people when they want to promote or find a new recipe or flavour inspiration. 
It also shows trends in the international market with the continued upward trajectory of Greek cuisine also evident. Apart from using the internet, foodies also like going out and shopping in supermarkets more than delicatessens. When it comes to Greek cooking in particular, there seems to be increased interest not just for the dishes themselves but also for Greek artisan products which seem to be our best ambassadors these days. 
Mapping out foodie world
As a landmark company in the international world of food and drink marketing, Sopexa undertook a gastronomic trend study through the foodie community. With more than 3,000 people taking part from 6 countries (Germany, France, USA, UK, Japan and China) Sopexa was able to draw a foodie profile based on their opinions and preferences as they are proof of international trends in gastronomy.
The average age of 'gatekeeper' foodies is 33 years old with the Europeans being younger than their American counterparts and older when compared to Asians. Asians also like going to restaurants a lot more than other foodies, especially the French, who preferring cooking for family and friends and having dinner parties. 
As expected when it comes to food lovers, going to restaurants and trying out new establishments in particular is a key pastime as 6 out 10 go out for meals more than 3 times a month. It's a well-accepted fact that their opinion has a lot to do with the success of a restaurant anyway.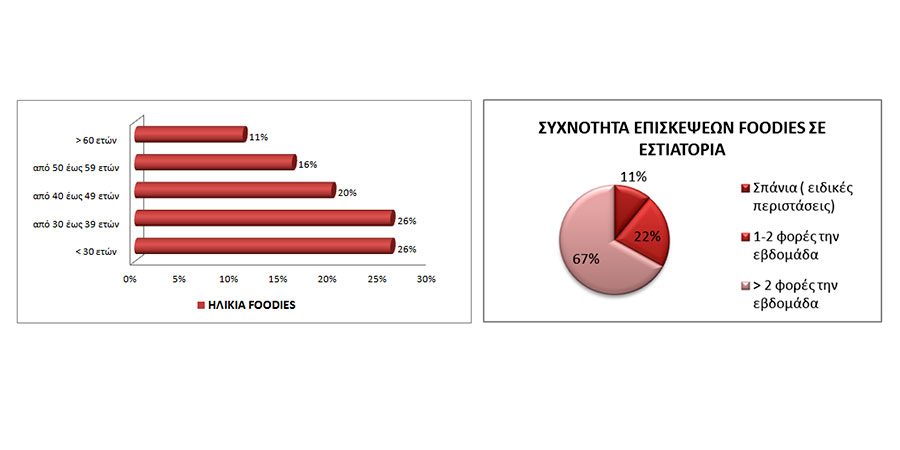 What was a bit unexpected was the fact that foodies seem to prefer supermarkets more than any specialised shops, and the percentage was about 90%. This finding is very important for food producers, whether they export or not, as it helps them plan the outlets they choose to promote their wares. It's also an invitation to the super markets themselves to extend their range to include more gourmet products. 
Foodies and their love of social media
The biggest percentage of foodie bloggers seem to be in Asia where one in four Chinese questioned had a personal blog while in the US only 4% seemed to have one. Everyone though used social media daily, making it easy to discover dishes from all over the world. 
86% of foodies find out about gastronomic innovations online and use the same medium to disseminate the information. The most common searches involve products, restaurant addresses and recipes with the key word being: new. Other sources of information (mainly the press and socialising) follow with much smaller percentages. These results go some way to further underline the importance of online marketing.  
The taste experience above all else
When asked "what interests you the most/charms you the most about food?", the priorities were: satisfying their palate, sharing their appreciation with their friends and fellow diners and adopting a balanced nutritional model (all strong components of Greek cooking). 89% of respondents demonstrate an interest in their country's traditional cooking but also show a keen interest in researching other countries' cooking cultures and in fact, that is the 3rd most important reason they state for being involved in the world of gastronomy. Food is probably the best way to get to know more about other civilisations after all.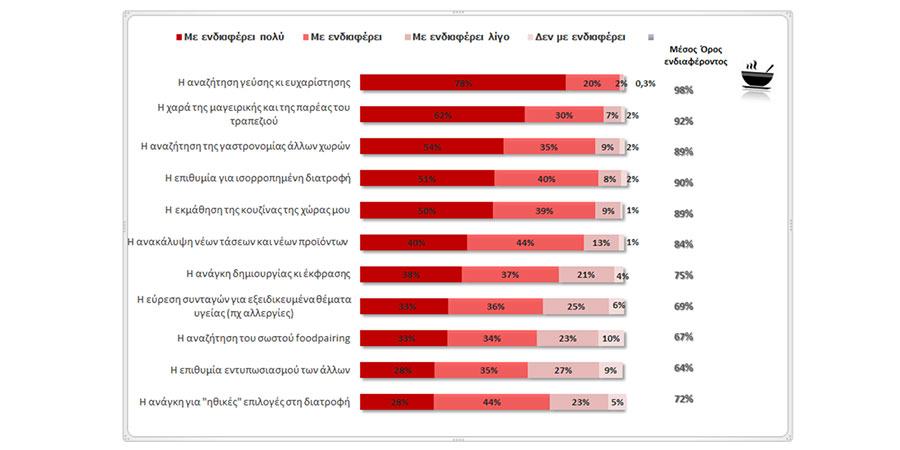 Italy and France lead the way but Greece has the element of surprise
When asked 'which international cuisines do you prefer" Italian comes up first, followed by French, Chinese and Spanish. Then come what are called 'exotic cuisines' which is definitely a recent trend and the top ten is rounded off by Greece with 39%.
The percentage is particularly high in the US where 7 out of 10 foodies say they love Greek cooking. Similarly in France, the UK and Germany: 1 in 2 love Greek food and place it high in their favourite international cuisines.  In Germany in particular, Greece comes in 3rd place!
There is a reason why Italian, Spanish and French food always ranks high and that is due to a carefully planned strategy at national level which has been in place for decades and involves focused promotional actions and events. 
On the other hand, Greek cuisine enters the top ten exclusively because of the quality and wealth of its ingredients, the simplicity of their combinations, their established health benefits and its warm and friendly culture. Foodies are after a complete experience and that's what they get with Greek gastronomy. Based on this, Greek cooking seems to be making its first steps in the most distant of Asian markets.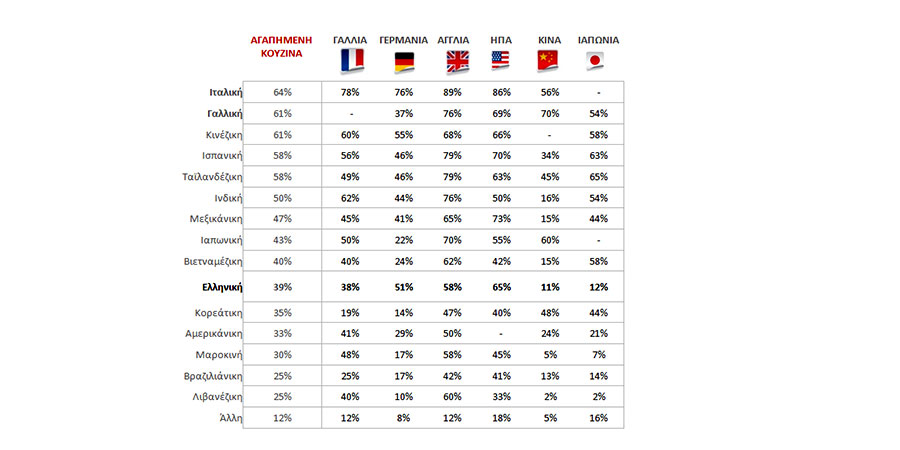 "I wasn't surprised by the results regarding Greek food" says the head of Sopexa Greece, Mrs Vicky Kostopoulou.  "We're sitting on a gastronomic goldmine, with many of its treasures still undiscovered.  With the right marketing we have the potential to further infiltrate foreign markets and cross over from the ethnic distribution channels so that Greek produce can become part of international consumers' daily routines".
User Comments
Login or register to join the conversation